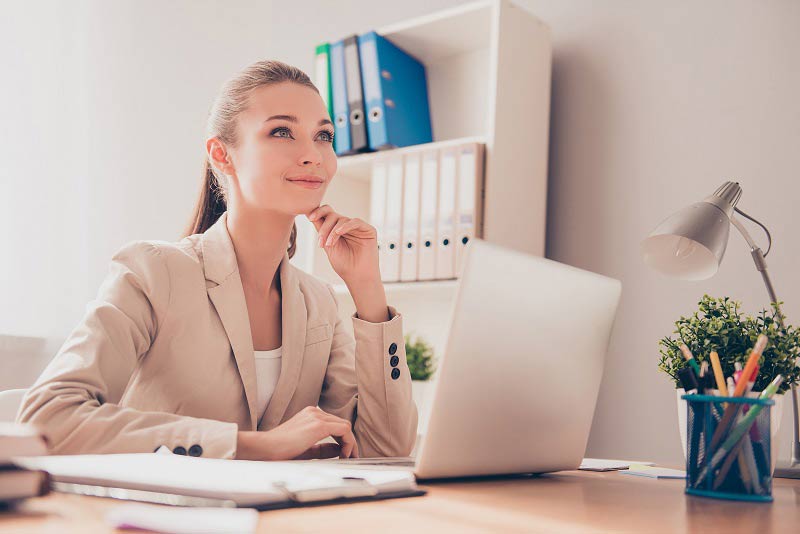 More and more studies are being published that recognise the effects of our surroundings on our behaviour at work. Work productivity has been found to be directly correlated to office space. More and more managers in the UK are choosing to redesign their offices with their employees in mind. One of the best-known guides to follow in this redesign is Feng Shui, which is an ancient Chinese art of creating and designing spaces to promote chi, or good balance and energy for health and prosperity. Here are the top four Feng Shui tips for a productive office.
Plants – Feng Shui promotes good health and energy, which is vital for employees to be effective at their posts. One of the top recommendations is to include green plants in the work environment. Certain plants, such as Aloe Vera, the Gerber daisy and the snake plant, have been found to improve air quality, reducing indoor pollution. This is why followers of this Chinese science believe that plants will absorb negative energy and convert it into positive.
Organisation – One of the principal beliefs of Feng Shui is neatness and organisation. It is thought that clutter is bad for people and bad for business, so taking the time to organise and clean out your office space will promote creativity, effectiveness, energy and success.
Position of Desk – Feng Shui expresses the importance of the position of furniture. In office spaces, the location and position of a desk directly affects the employees' efficiency and achievement. The best location is to be facing the door, yet to be farthest away from it; and not to face elevators, hallways or reception areas, which will all prove to be huge distractions. This art claims that those sitting with their backs to the doors will be faced with backstabbing at work.
Feng Shui Elements – Feng shui promotes natural elements, those of wood, earth, metal, fire and water. A successful office is recommended to adopt materials of this nature to attract harmony that will lead to positive outcomes. For example, wood or metal statues, small water fountains and photos and art of nature are all good choices.
Feng shui has been practiced for thousands of years all over the world. This art dictates how to arrange a space in order to promote balance and attract success, peace and harmony. Follow these four steps to re-energise your office space.
Many thanks
Mark Williams
Head of Training
MTD Training   | Image courtesy of Big Stock Photo