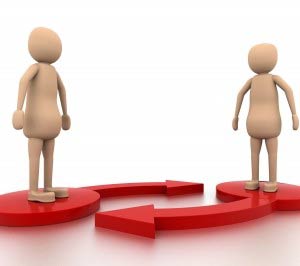 We had an interesting email recently from a delegate who had attended one of our Essential Management Skills programmes and had returned to work ready to put a lot of the ideas into practice, knowing that they would boost morale and encourage participation from his team members.
Unfortunately, his boss was of the opinion that the old ways are still the best ways, and that employees should be glad these days that they still have a job. Our delegate said that he felt discouraged by the boss's reaction, and was there something he could say or do to influence the boss to look at it from a different angle.
I suggested that he ask the boss whether he felt the employees had more to offer to the company than they have up to now. In other words, is there more potential that could be tapped into than we are achieving at the moment?
The likely answer would be 'yes'. Our delegate could then respond with, "I do, too. And that is why I want to put the ideas from the course into action. It might be that not everything works, but I want the chance to increase productivity with my team and I believe they are worth encouraging and motivating. But I do need your help in making it work, boss."
If he says 'no', then he could respond with, "I'd still like to experiment with some of the ideas I learned on the course, and see what the results are. If there's no change then I will go back to the old way of doing things. But surely it deserves a chance, even if there's only a small improvement!"
I also suggested that our delegate shares the information from the course guidebook to determine the actions that could be taken, making sure the boss has a say in what can and can't be implemented. Getting the boss involved is really important as it means they have some ownership and can monitor and measure results as time goes on.
The delegate should then check on the difference the ideas are actually having on the team, and maybe get team members to say whether the new initiatives are working, as he know they will.
By assessing the results of the actions taken, it will prove to the boss that changes are worth taking and it might drag him, and his thoughts, into the 21st century! Or maybe we should walk before we run!
Thanks again
Sean
Sean McPheat
Managing Director
MTD Training   | Image courtesy by renjith krishnan of FreeDigitalPhotos.Net