Using Newsletters to Keep Employees Informed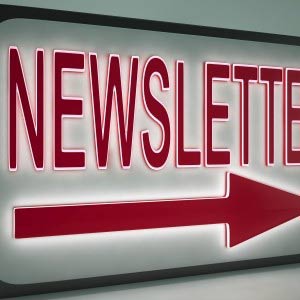 How do you keep your employees informed about changes within your organisation? Do you send them an email every time something new comes up? Do you call them into a meeting? Do you simply pass along information as you see individuals, one by one?
The problem with these methods of communication is that someone always seems to miss out on an important point. Someone is sick the day of the meeting or one employee asks a prying question and ends up with more information than the others.
Producing a regular newsletter is a great way to share valuable information with both your employees and your clients but if you're having trouble communicating with your employees you can keep it at an internal level. Use the newsletter to make formal announcements about changes to procedure, about upcoming events, or to praise employees for a job well done. Give your employees ample space to make their own contributions, if need be, and find ways to get everyone involved. You may even want to add a "letters to the editor" section where you can answer questions that were raised after you published previous editions.
Newsletters can be fun and are really easy ways of communicating. You will never have to worry about whether or not everyone is on the same page – they'll all get the publication and you'll know they all got the same information at the same time.
Start by keeping things simple. Publish a one-page newsletter with important information. If it works, try to grow your newsletter. If not, scrap it for another idea!
Thanks again,
Sean
Sean McPheat
Managing Director
MTD Training   | Image courtesy by Stuart Miles of FreeDigitalPhotos.Net
Originally published: 23 November, 2009
---
---