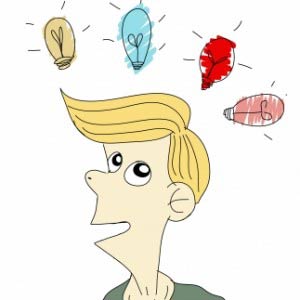 When asked to describe a psychometric measure, many people first think of the stereotypical Rorschach ink blot test and assume that you are trying to identify childhood traumas and psychiatric disorders.
Most people think conventional tests like this are inaccurate, but in reality, psychologists can use psychometric measures to gain accurate information regarding personality types, personal abilities, and more. These results can be effectively used to assist in personnel decisions, improving hiring outcomes and employee performance.
The two categories of psychometric measures considered acceptable for use in occupational settings are measures of performance and measures of personal traits.
Performance is most often measured as quantitative counts of work produced. Personnel managers can interpret more information from these measures when they are set up as multidimensional ratios such as number of units produced over a set time period.
In the hiring process, performance measurements can be obtained by asking the perspective employee to complete a work sample, such as measuring how many words can be accurately transcribed over a 10 minute period. It is generally considered acceptable to have these types of psychometric measures produced in-house.
The process of measuring personal traits is typically more complicated, and is best left to trained professionals.
Psychometric measures of personal traits used in the workplace include aptitude testing, personality typing, and measures of personal values. These can be designed as a survey with open-ended questions, Likert response scales, or in some cases can be completed through a structured interview.
When the results of these measures are intended to influence hiring, firing, or promotional decisions, it is best to use a closed-response format assessment, such as a Likert scale or multiple-choice answer sets.
Psychometric measures of aptitude are the most common psychometric measure used in the workplace. These assessments provide a measure of ability, but do not measure general knowledge or intelligence.
Aptitude measures are available for a variety of skills that directly relate to workplace performance. Verbal reasoning assessments measure the ability to comprehend written arguments, while numerical reasoning assessments measure the ability to understand and interpret numerical and statistical data and use these results to make logical decisions.
For positions where decision-making skills are critical, accuracy assessments assess the ability to accurately detect errors in various forms of information, while inductive reasoning assessments determine how well the test taker can cope with unfamiliar situations and provide solutions. 
Psychometric measures of personality are often useful for predicting how people are likely to respond in various situations, including their preferred style of work. These assessments can also help individuals to identify their own strengths and weaknesses and develop targeted plans for personal development. Measures of personal values are often used alongside personality measures to present a completed picture of an individuals' way of responding to the world.
Whether psychometric measures are used in the hiring or promotional processes or to determine workflow, it is important to use validated measures that have been proven to be non-discriminatory. While it may be tempting to use any of the hundreds of "aptitude" or "personality" tests available online, it is critical that you obtain validated measures from a reputable source to avoid opening up the organization to potential litigation.
Many Thanks
Mark Williams
Head of Training and Development
MTD Training   | Image courtesy by Sujin Jetkasettakorn of FreeDigitalPhotos.Net