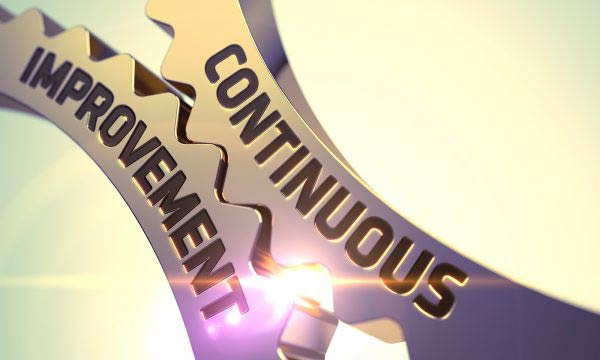 Businesses must stay ahead of the game, and, as such, continuous improvement must be implemented.
However, doing this is no easy task, and one that takes time and effort to study the latest developments, decide if they are right for the organisation, and then make sure they are sustainable.
If a new strategy you may be considering is a "yes" to all three factors, it may be worthwhile to integrate it into your operations.
For improvement to be possible, it must become the core of your firm; your company culture must reflect innovation and the desire and ability to change.
The Kaizen Approach can help you organise continuous improvement into your everyday operations.
The Kaizen Approach instructs leaders not to commit to overwhelming changes, but instead introduce small upgrades that will improve productivity and efficiency.
It makes sense to start with small changes because they are easier for the staff to understand, require less capital to implement, and pose less risk.
This approach upholds that improvement must be rooted into the corporate culture, and holds the employees responsible for seeing where/ when there is a need for change, and initiating it, as they are the ones who conduct the daily operations.
This approach believes that C-level executives or Research and Development (R&D) teams are often out of touch with day to day tasks of running their business, so the employees are the ones who may offer reasonable and doable solutions, versus drastic changes that may cause more harm than good.
How do business owners encourage their staff members to uphold continuous improvement?
By asking for it, recognising it, and rewarding those that come up with great ideas.
A contribution can be thought of by one person randomly, or managers can designate special Groups of Quality Circles whose aim it is to propose changes.
The Kaizen Approach empowers workers to think outside the box and believe that their opinions are important and valued by their organisation.
If companies will implement Groups or Quality Circles, it will promote individuals to get to know each other, communicate and work as a team for a common cause.
Although a new technology may be exciting, and a business owner may not want to wait to switch to it, it may be advantageous to listen to the Kaizen Approach and start small.
As long as the improvements are continuous, with time, major changes will be accomplished step by step rather than by leaps and bounds.
Thanks again
Mark Williams
Head of Training and Development
MTD Training | Management Blog | Image courtesy of Big Stock Photo