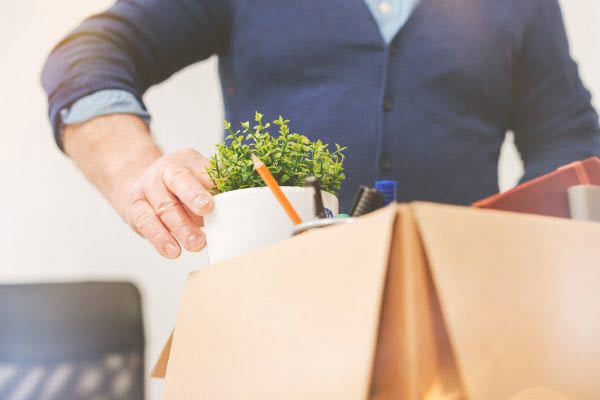 Every manager needs to keep one figure in mind: every time an employee leaves, it can take six to nine months of their salary to recruit, hire and onboard their replacement.
Thus, if that person made £100,000 per year, it can take from £60,000-£90,000 to replace them.
Now that you know this figure, what can YOU do to stop your team from leaving?
Most of the time, managers feel helpless as they watch their star players walk out the door.
However, that does not have to be the case!
As the manager, you are responsible for managing relationships and keeping your staff members loyal to their organisation.
If you don't know how to accomplish this, read on.
Make it Personal
Is it easier to move away from your neighbour or your best mates?
Obviously your neighbour (unless they become a close friend).
Although you likely won't become best mates with each of your staffers, if you form relationships with them, they will be more likely to stick around.
This can require as little on your part as a quick, 5-minute chat every few days with a small group of employees (2-5) to inquire about their week, weekend plans and what's happening in their personal lives.
Hosting activities outside of the office, having lunch with different colleagues and sharing your own personal information can help tighten the bonds between your employees and yourself.
Create a Reward System
As human beings, our brains are wired to be rewarded for hard work.
Although this can often cost employers, as in bonuses and raises, it really can come down to simple things such as saying "great job!"
To keep your employees from leaving, create a reward system that motivates them, yet is transparent enough to prevent jealousy or feelings of unfairness.
You can start with small rewards, such as a paid lunch or an early day on Friday for a certain objective.
You can raise the stakes with a small bonus, such as a gift certificate to a local restaurant, for larger goals, such as finishing off a project ahead of time.
However, the most important thing to remember is that most employees want to grow and be challenged.
As such, focus on promoting from within and explain to your colleagues how the promotion system works so they are aware of what they need to do in a specific timeframe to be promoted.
Thanks again
Mark Williams
Senior Management Trainer and Consultant