What is Information Management?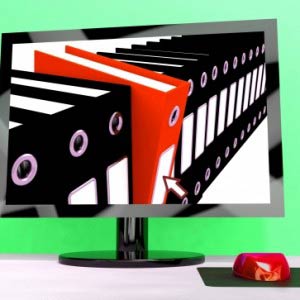 Everyone within your organisation is responsible for effective information management, but it seems as though the higher up you are on the corporate ladder the more information you end up being responsible for. As a manager, it's up to you to make sure that all of the information you receive is passed on to the appropriate parties in a timely manner.
At the lowest level, your employees, team members, or customer service personnel are most likely responsible for maintaining client or project files. The information they receive must be organised so that anyone who picks up the file can understand its contents and find the data he needs.
As a manager, you are responsible for receiving information from various sources. These may include upper management, human resources, accounting, or other departments that impact your work. You then have to sort through that information, organize it, and pass it on to the appropriate parties. Once a project is completed, you must take the information from your team members and create a final document to be presented to upper management or your clients. Information is constantly coming at you from all directions.
Thankfully, advancing technology has enabled us to move away from paper files and store all of our information electronically. This has allowed for increased process improvement but in the beginning most companies experienced quite a bit of resistance to change. Many employees were nervous about learning how to use the new software applications associated with better information management. Now that these programs have been around for some time, most people learn about them in high school and college courses designed to prepare them for the business world.
I urge you to take a few minutes out of your day to evaluate your information management skills. Are you an organized person or do you have to spend a considerable amount of time searching for the documents you need? You may need to simply spend a few hours organizing your information or you might need more training on the information management systems already in place. It's up to you to identify your needs and take action to increase your effectiveness as an information manager.
Thanks again,
Sean McPheat
Managing Director
MTD Training | Management Blog | Image courtesy by Stuart Miles of FreeDigitalPhotos.Net