What Time Is It?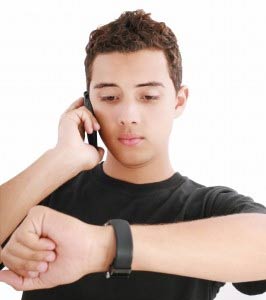 It's been a long week and I'm sure most of you are as happy about the upcoming weekend as I am. I thought we'd spend a few minutes today working on our communication skills.
One of the things I find disturbing is a lack of awareness when it comes to the differences in time zones. I can't tell you how many times I've received an early morning phone call from an overzealous account manager in a foreign office who, in his eyes, was merely starting his afternoon.
So, let's pretend you are a manager at an international corporation with an office in New York City. Your office has branches in San Francisco, London, Tokyo, and Sydney. You need to speak to the managers of each of the other four offices, but an email isn't going to do the trick. You are going to arrange a conference call. So tell me – what time of day will be best for this call?
You're going to need to start by identifying the time differences between your office and each of the others. You'll then have to find a time of day that is still within regular business hours (or at least normal waking hours) for everyone in each of the other offices. Is it possible? What times did you find best for the conference call?
I don't expect you to memorize the international time zone charts, but you do need to be aware of the differences and how they impact your ability to do business. Not paying attention to time zone differences could severely inhibit your ability to communicate with others and may, in some cases, cause you to miss a deadline or lose business.
Have a great weekend!
Thanks again,
Sean McPheat
Managing Director
MTD Training   | Image courtesy by David Castillo Dominici of FreeDigitalPhotos.Net
Updated on: 5 September, 2008
---
---