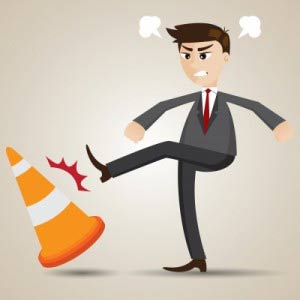 There are few situations that cause more angst and frustration than having to deal with another person's anger. Whatever the reason, when another person is angry, they rarely think straight, as emotions are running strong and can have an over-bearing control over the things said and done.
What can you do when someone else is displaying anger? Here are some tips to help.
First, be absolutely clear on what the problem is.
Whether the question is about how to deal with an angry colleague or with an angry boss, the first step is to recognise the problem. The most common mistake made by most people, when it comes to dealing with anger, is playing the blame game. Sadly, this only adds fuel to the fire and the person fails to see the problem. So, recognising the problem as a genuine one, which needs to be treated is very important for treating it.
Then, Confront the Problem
The next phase of how to deal with an angry person, is confrontation. Now that you have taken notice of the issue, you need to confront the other person about it as well. Keeping it to yourself and treating it without telling the other person, will not help. Communication plays a key role in treating the problem. Thus,  listening to what they have to say is an important part of this treatment. Make a mental note of triggers that cause bouts of anger. The triggers may be small or big in nature. They may seem insignificant to you. However, you need to understand the problems from the other person's point of view to treat it once and for all.
Now, Focus on Solving the Problem 
Once you know what the triggers are, solving the problems becomes much more organised. It is easier to design a methodical approach to solve the problem and most importantly it helps you and the person being treated, keep a track of the progress.  Instead of fighting and getting angry over trigger points it's necessary that you look for ways to solve them instead. This way the trigger is eliminated and its frequency of recurring is also reduced. Once the person learns the benefits of problem solving, the energy spent in getting angry is then diverted to look for solutions.
Now, Be Supportive
Accepting the problem is a huge step on the person's part. Plus, accepting your help does take a lot of mental mending too. At this point, the person needs your support to get over this problem. So, appreciate small changes and reward them with little trinkets and compliments. Harshly punishing the person will only backfire and make the person lose belief in himself.
While learning how to deal with an angry person, it is important to understand that the person may not be aware of his problem. So, such people need extra care and attention. Avoiding triggers is no way of dealing with the problem, as they are always of a recurring nature. Confrontation is the only method to solve impending issues that aggravate the mind and brain and make one angry. Stifling or ignoring only worsens the situation.
Keep aware of what the anger from the other person is telling you. Deal with those situations using these tips and see if there is a different outcome.
Thanks again
Sean
Sean McPheat
Managing Director
(Image by iosphere at FreeDigitalPhotos.Net)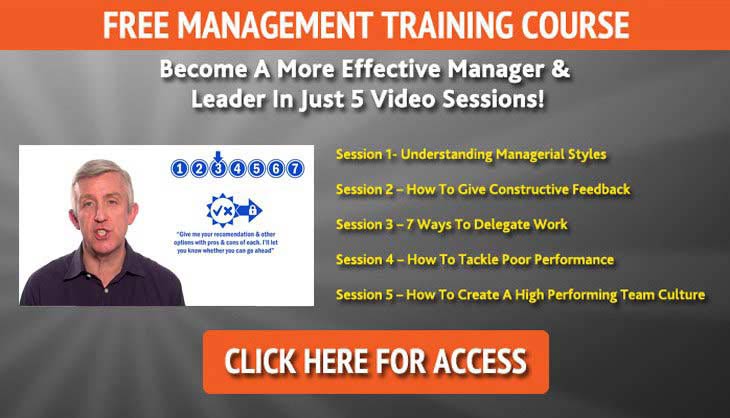 Mark Williams
Mark Williams is a learning and development professional, using business psychology and multiple intelligences to create fascinating and quickly-identifiable learning initiatives in the real-world business setting. Mark's role at MTD is to ensure that our training is leading edge, and works closely with our trainers to develop the best learning experiences for all people on learning programmes. Mark designs and delivers training programmes for businesses both small and large and strives to ensure that MTD's clients are receiving the very best training, support and services that will really make a difference to their business.