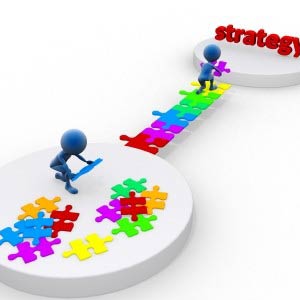 In this blog I am going to cover a subject that is close to many of our hearts!
………the Development Plan!
Yes, we have set our objectives and now it is time to put together a development plan of the activities and skills that we need to improve upon and how we can achieve them
throughout the next review period……and that's when a lot of our minds go blank!
Sure we know what skills we need help on and what we need to improve but HOW is the question!
Many managers just think that by placing you on a course that it will do the trick – believe me I have seen many people attend our public open courses who were "TOLD" that they needed to attend by their manager!
Whilst management training is my livelihood and it keeps my wife in GUCCI and PRADA (she wishes! well, ok,  Marks and Spencers and Next then!) there are other ways to help your development.
Training is an excellent vehicle to learn new skills in a safe environment, there is simply no other activity to match it – but I would say that wouldn't I!
But what I am saying is that attending a training course is not the be all and end all of your development.
Next time when you are putting your development plan together, sure, include training courses in there but also think of some of these development activities that you could include as well:
Coaching (internal and external)
CD Roms
Computer Based Training (CBT)
Role Plays
Observation
Simulations
Feedback from others
Shadowing
Mentoring from others at least 2 positions higher than you are
Books
Action Learning Sets
Questionnaires
Leadership & Management development programmes
Taking on roles within your team
Taking some of your managers work on
Team building days
Cross training
Multi skilling
Job rotation
Job swapping
I hope this helps you?
Sean
MTD Training | Management Blog | Image courtesy by David Castillo Dominici of FreeDigitalPhotos.Net