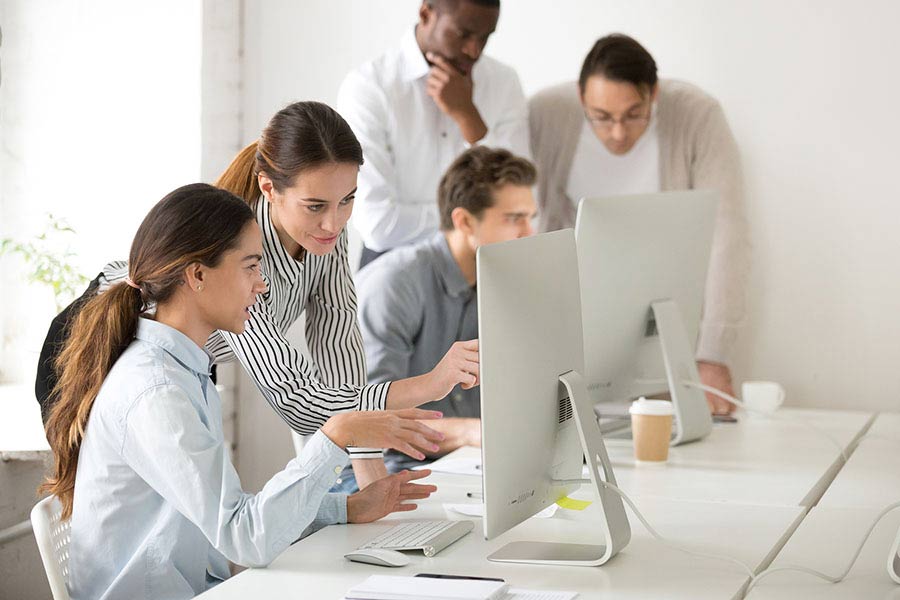 As a manager, you may be wondering about introducing a mentorship programme to your team.
There are clear benefits to mentorship (which we will also present below), but did you ever wonder if you are too late in the game for mentoring?
Or, on the other hand, you may be starting a brand new team (for a startup as an example) and think it may be too early to mentor.
Is there a right time?
Find out below.
What is mentorship?
A mentorship programme pairs up newer employees with experienced professionals so they can communicate and share ideas, expertise and contacts.
This is not a one time meeting, but a long term relationship that spans over months or even years of time, until one or both people terminate the interaction.
In fact, mentors and mentees often maintain contact long after one or both have left the company.
Benefits of Mentorship
Career Management
Many successful professionals can attest that they got to the highlight of their careers with the help of a business coach or career manager.
These individuals are highly effective in helping clients climb the corporate ladder, but they can be extremely expensive.
A mentor is a free version of this professional; it is a person that has walked a similar walk to the younger employee, has contacts to share and advice on reaching the top.
Team Improvement
Teamwork is vital to the success of the company, and the best way to promote it is to encourage interpersonal communication.
When you allow employees to pair up, they get to know each other, form relationships, and then introduce the people to their existing friends within the company.
This is a great way to promote collaboration and empower employees to get to know each other and learn to work together.
When is the Best Time to Mentor Employees?
Now that you know what mentorship truly entails and what benefits it offers, it's important to determine when the best time to mentor your team is.
You may be eager to start, and offer this perk immediately after employment, but that is probably not the perfect time.
The first couple of months after a new employee has joined the team should be dedicated to the onboarding process, learning new skills and getting to know the corporate culture.
You don't want to overwhelm the worker at this time with mentorship opportunities while they are just learning on the job.
Although it is never too late to offer mentoring, it is best to start three to six months after an employee has joined your organisation.
This gives them enough time to realise if the company is a good fit for their needs, which will not waste the time of the mentees who will connect with a person only to have them leave the company after a short time.
Thanks again
Mark Williams
Senior Management Trainer and Consultant
MTD Training   | Image courtesy of Big Stock Photo