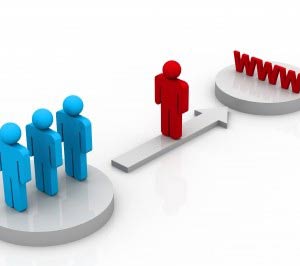 Building a strong team is essential to the success of your business. Start by taking a close look at your organisation in order to understand exactly what type of teams you already have or need to form. There are several definitions for the word "team" and one or more may apply to your situation.
First, the entire office may be considered one team. This is especially true if your entire organisation consists of a small group and each person has a specific task to perform. Everyone must work together to achieve an end result.
Your organisation may be broken down into departments; for example, sales, marketing and advertising, accounting, customer service, etc. Each of these departments has a specific function and operates independently as a team without much input from the other departments.
Lastly, each department may be broken into teams to handle individual tasks or projects. Teams may be formed on a permanent basis, or might be formed on a case by case basis for special projects.
Team building can be incredibly difficult, regardless of the type of team you form. It's important to keep your team structure in mind as you search for and hire new employees. In the end, you'll find forming a team to be beneficial for a number of reasons:
– Team members will work together in a synergetic, energetic, and creative manner.
– Your team members will bring new skills to the table while picking up skills from other members of the team. Their shared efforts will increase the overall knowledge base.
– Teams are more flexible and are better able to adjust to organizational change.
– Over time, you'll find that team members will become committed to their teams and fellow team members. No one member feels overwhelmed, but they all get to take credit for a job well done!
The difficult part of team building comes when, as a manager, you attempt to find a group of people that will get along well as far as personalities and work ethic are concerned. While this takes time, you'll eventually appreciate the efforts you put into your team building exercise. It is much easier to delegate authority and work creatively with a fabulous team!
Thanks again,
Sean
Sean McPheat
Managing Director
MTD Training   | Image courtesy by renjith krishnan of FreeDigitalPhotos.Net