Uncertainty over the economy both here and abroad means that 2013 could be another challenging year for businesses. The organisations that cope the best will be those that continue to raise the skills and knowledge of those who work for them. Here are some reasons why you should invest more in your people in 2013.
Develop Rather Than Release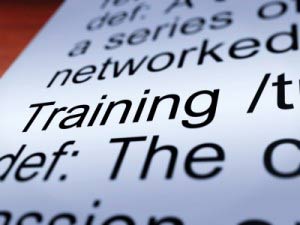 It can be very tempting when we are unhappy with somebody's performance to let them go.
Many of the managers we have worked with in 2012 have told us how hard it is to get good people. Despite the relatively high rate of unemployment, employers are finding it hard to recruit the right calibre of staff.
So, instead of trying to find someone new, spend weeks doing so and paying high recruitment fees why not look again at the person who is under performing. Ask yourself honestly, did I really spend enough time, effort and above all money to develop someone who is already familiar with my business?
Take time to really get to know the individual and look for the real reasons for their underperformance. Personality differences cause many problems in our experience and it may be that your personality is less tolerant of people who are so different from you. May be it is you who needs the training to recognise different types of people and how to get the best out of them.
Increase Your Competiveness
With less money available to spend, everybody is looking for the best deal and the best service. This means that your employees whether they work in sales, customer service or a support function, they need to be even better at what they do to compete with other organisations with a similar offering.
Look at the trends in the market and measure these trends against the skills and knowledge in the team. One manager we are working with at the moment has rarely had to use computers in the past and now it is obvious that he cannot do without these skills. Do we replace them or do we take time, patience and a little investment to help them learn new skills?
Improve Your Stability
When somebody leaves an organisation, there is usually great upheaval for those who remain and also for your customers. Research undertaken with customer indicates that one of the reasons for staying with certain suppliers is that they have a stable and consistent workforce. They prefer talking to the same people who know their business rather than talking to someone new who doesn't yet understand their specific requirements.
So instead of letting people walk out the door because they are unhappy, look for ways to make their job more interesting, have more variety and give them the opportunity to develop themselves. Ask them what their aspirations are and see what you can do to help them achieve. When you are both looking to improve, this is often a win-win situation.
So as you begin 2013, take time to plan your training strategy and watch your business grow.
GOOD LUCK!
Many thanks
Mark Williams
Head of Training
MTD Training   | Image courtesy by Stuart Miles of FreeDigitalPhotos.Net