Why Every Senior Manager & Leader Should Write A Weekly Blog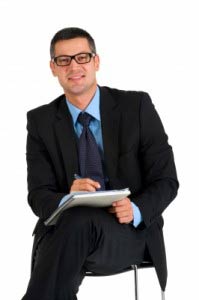 All managers and leaders I speak with say they never have enough time, so why am I adding to their burden by saying they must write a blog? The answer is quite simple, it is a perfect communication channel to let staff know what you are thinking and to convey and reinforce core messages. Spending perhaps one hour writing a blog will save you far more time repeating the same message over and over again during meetings and calls.

The discipline of writing a blog also forces you to take a 'time out' each week to reflect on the achievements and challenges of the previous week and then focus on the key tasks for the following weeks.
Here are some more benefits of writing a weekly blog:
You can ensure 'your' messages are being cascaded by managers to all staff.
You get a weekly chance to praise great performance by teams and individuals. You also have a platform to call for improvement if required.
Improves employee engagement through an understanding of organisational objectives.
It demonstrates YOUR interest in your people.
It allows you to encourage open and frank dialogue with all levels of staff.
Every time you say you will do something in your blog and actually do it, you gain trust.
As stated above it saves you time.
It gives a reference point for junior managers.
It allows you to showcase your experience and skills.
So which is the best day of the week to post your blog on the company intranet site and/or email to all? You could argue the case for Monday and Friday but personally I'd go for EVERY Wednesday morning! This is the day when many need an energy boost and there is always 'less happening' on Wednesdays than Mondays and Fridays and we all know absenteeism is at its highest on these days too!
Here are some pit falls and things to be avoided though:
Never delegate your blog writing to someone else, it must be your words and your language.
You must be disciplined and consistent or both you and the blog will lose credibility.
Don't use a blog as an alternative to 'live' engagement and communication or you will be seen as distant and 'superior'.
Write a few trial blogs and get your direct reports to say what they think. Be prepared to take advice on style and tone but don't try and please everyone, you won't. Give it a go and please let us know how you get on!
Many thanks
Mark Williams
Head of Training
MTD Training   | Image courtesy by Ambro of FreeDigitalPhotos.Net
Originally published: 17 March, 2014
---
---