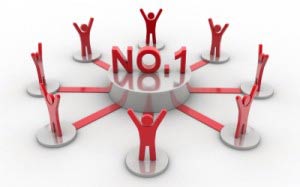 Developing our people to be better at what they do is a key element of any manager's role. But why is it so critical to the survival and success of your organisation? Read on to learn five key reasons why this is so.
Help Your Customers
Whatever organisation you work for, somewhere along the line you are working for your customers, whether they are external or internal customers. They rely upon you and your colleagues to know what you are doing and keep up with the changes that are constantly happening in the world. To help equip our people to serve our customers, we need to make sure that people are developing their skills. Whilst a good deal is learned on the job, we also need to ensure that we are aware of what is happening outside the bubble that is our own workplace.
Keep Up With The Competition
As things change and improve, so our competitors will be looking to get ahead and develop new ways of working. If we stay still and not invest in staff development and they do, then effectively your business will fall behind. It pays to keep up and maintain your competitiveness.
Motivate Your Staff
One of the top human motivators is personal development and progression. Investing time and money in helping them become better at what they do will pay dividends provided you handle it correctly. First, ensure that there is link between the training and their key objectives and job description. Second, make time to discuss the training objectives before they attend and what they are looking to gain from it. Third, check that they attend on the right day and time! Fourth, make sure that you hold a de-brief with them afterwards to find out what they learned and what actions they are prepared to put it into practice plus anything else they have gained. Finally, continue to show interest in their development generally to see the return from your investment.
Improve Your Business
As well as keeping up with our competitors, we also need to think about how efficient our business processes are. Attending open training courses with other businesses often enables your people to learn from the people they meet from other organisations. Even though their products and services might be different to yours, you often have similar issues and solutions. Trainers who are specialists in their fields are a great resource especially as they work and learn from so many other organisations. Training with a professional organisation like MTD will also give you access to additional resources and support.
Invest In The Future
As the business and the people inside it progress, there is a constant need to be ready for the next challenge. Equipping people to be able to handle these challenges means that we need to give them the skills and knowledge to do so. It pays to think and plan ahead for situations where people leave your organisation. These could include a variety of reasons; retirement, death, maternity, paternity, illness, discipline or just natural wastage. How will you cope if you lose key skills in the business? Have you got somebody who can step into their shoes straight away? Some of the best managers we have worked with always make sure that two or three people in the team can cover other people's roles, even only for a short period. It makes sense to protect youself and the organisation.
So, take time to consider the financial impact on your objectives and the long term survival and success of the organisation if you don't train your people.  Then weigh this up against the training investment you can make to protect yourself. I think you'll agree this is a safe, worthwhile and essential investment.
Many thanks
Mark Williams
Head of Training
MTD Training   | Image courtesy by Raj Creationzs of FreeDigitalPhotos.Net