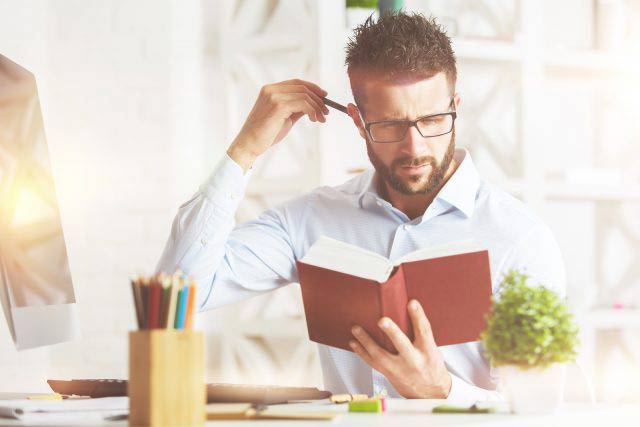 Reading books on management topics is one of the best ways that leaders can constantly better themselves by freshening up their management skills.
A great book to consider reading is called One Minute Manager by Ken Blanchard and Spencer Johnson.
This book has gained so much notoriety, that it has been used to train managers in some of the biggest companies in the world, such as Apple, Pepsi-Cola, Harvard University, etc.
The main principle that the book hopes to leave its readers with is that people who are happy with themselves are the best workers who continuously show the best results.
The book provides examples of what a top-ranking manager would possess, which would be skills including goal setting, as well as praising and reprimanding staff.
However, it also stresses that time is of the essence, so that all of these tasks need to be done quickly, in one minute or less, otherwise it will not be efficient.
The book encourages managers to ask their staff members to set weekly goals for themselves.
However, instead of making these goals private, which wouldn't allow the manager to know whether they are doing it or not, the employees should write these goals and give them to the boss.
In a weekly meeting, staff should take no more than one minute to write a realistic goal for the week in 250-words or less.
Another important task is for the managers, which stresses the importance of acknowledging and empowering team members by praising them.
Many bosses do value their staff's hard work, but not all of them verbalise that.
In order for your employees to feel like you are paying attention to them, and seeing how hard they work, you need to say so.
Take one minute to praise your employees individually or in a group setting.
Another responsibility of a manager is to speak up and reprimand team members when something has gone wrong.
Although some bosses prefer not to say anything negative to their workers, this is a bad idea as they will never improve if they don't know that they are not working up to the expected benchmarks.
By taking one minute to point out an error and then suggesting a way to improve it, managers will help their employees be better at their jobs.
This book has been so well received, that the authors penned two other books, The One Minute Entrepreneur and The 4th Secret of the One Minute Manager.
Thanks again
Mark Williams
Head of Training and Development
MTD Training   | Image courtesy of Big Stock Photo