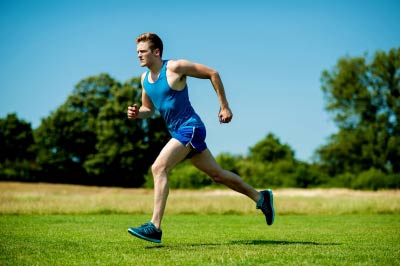 I watched the London Marathon with great interest this weekend; I was exhausted just watching these runners from the comfort of my own sofa!
It had me thinking about the motivations for running a marathon and the mentalities of winning.

You have the fun runners; they complete the marathon and prove to themselves that they can actually complete such a gruelling task.
You have the athletes from athletic clubs, striving to beat their previous times and to set a personal best.
And there are the elite, who strive to be the very best and to finish the race first.
It is important to set goals that are achievable and that are relevant to your own individual needs.
If you were Mo Farah, you would be competing with the aim of winning the race and at the very minimum surpassing your personal best.
However if you were running the marathon in full storm trooper gear with heavy boots on just completing it would be the number one goal.
Let's look at this from a different perspective:
Winning the race in business can come in three forms.
You could start your own business that is self-reliant and can support itself; you can have a well-established company which can grow in profit, revenue and customer base or you could have a market leading establishment which dominates the competition in revenues, profits and in market share.
You have to have a look at your business and then set targets that are achievable and not totally out of reach.
Building up your business follows a similar route to the training of a marathon runner.
Set short terms goals and gradually build up, when somebody decides 'hey, I am going to run a marathon.' They don't just go and do it the next day – it takes time.
Issues will occur during the process, an injury for a marathon runner will delay their preparation and they have changed their plan accordingly. They pin point where the injury is and get the appropriate treatment for the injury to get better – use the same theory with any setbacks.
For the type of business who is just looking to 'beat their personal best', celebrate the quick wins when beating your previous target however do not be too downbeat if you don't achieve the target.
And for the front runner, the key is to avoid complacency, even the elite practice every day so they can perform to their full potential.  Constant continuous improvement and training will keep you at the top of your game and fulfilling that potential.
Remember Rome was not built in a day – success in business is definitely a marathon and not a sprint.
Many Thanks
Ben Lyons
Training Administrator at MTD Training
MTD Training | Management Blog | Image courtesy by Stock Images of FreeDigitalPhotos.Net