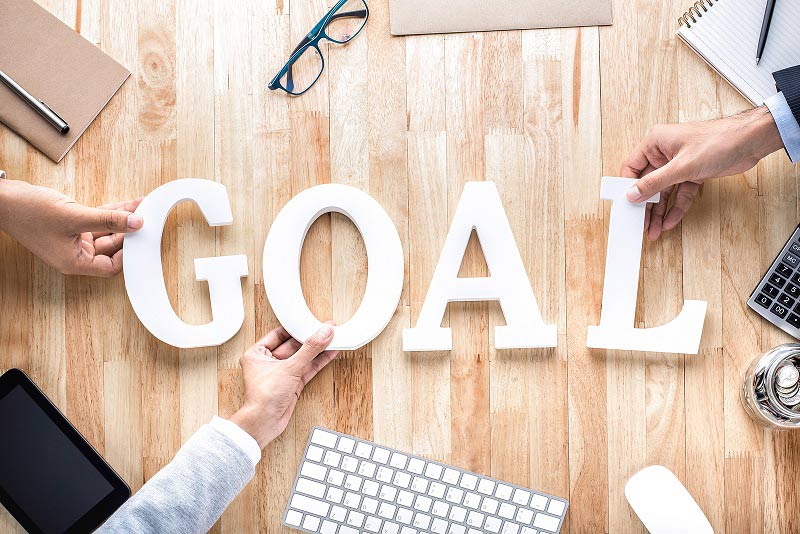 When starting a new company, or being hired at the forefront of a firm's opening, you will need to complete a list of preliminary items.
First, you need to decide on a name, website and logo. You will need to figure out what items or services you will be selling, and what your unique angle is.
Additionally, you will need to write a mission statement for your organisation. This statement must illustrate the very core of your business plan and your vision for your endeavour. A great mission statement will outline the goals, ethics and culture of the company and its norms for decision-making.
Follow this guide on how to write a mission statement for your business.
Describe Your Product – In one or two sentences, you must describe the essence of the products you are offering. How are they unique, and what will they offer to the consumer that they can't find on the market currently? For example, if you are going to sell eco-friendly toys, you will want to point out that you are offering high-quality, toxic-free and all-natural toys that will not put a child's health at risk. By purchasing this product, parents can feel assured that their kids won't be ingesting harmful chemicals or paint when playing. 
Define Your Target Audience – Just as important as it is to understand your own product, it is just as vital to figure out who your target audience is. You need to know who to promote your items or services to, which will determine your entire sales and marketing strategy going forward. In the example above, your target audience would be parents, grandparents, day care owners and school administrators. 
Outline Your Company's Culture – Prior to opening your actual business, you need to decide what the culture of the company will be. Will you be a serious, traditional company, or a modern, fun one? Will you have employees come in businesses suits, or jeans? Deciding on a style for your company right away will set the tone for how you will train employees, decide on marketing, and treat your customers. 
State Your Financial Goals – The majority of people start businesses in order to make money. Your mission statement needs to provide a clear plan on how much profit you plan to make, what the time-frame is, and how you plan to get there.
A mission statement is a concise short story about the essence and core of your business, its products, culture and plan. Writing one will help you stick to your core principles throughout your time in business.
Many thanks
Mark Williams
Head of Training
MTD Training   | Image courtesy of Big Stock Photo