Essential Management Skills Certificate
If You Have Completed Our Essential Management Skills Workshop
Then You Can Now Receive A Formally Accredited Essential Management
Skills Certificate…And All This For Just £49 + VAT!
If you have attended our 2 Day Essential Management Skills workshop at any of our Training Centres in Coventry, Heathrow or Manchester then you are now eligible to take an online assessment in order to receive a formally accredited Essential Management Skills Certificate.
The certificate assessment, which comprises of 25 multiple choice questions covering all areas of essential management skills discussed on the 2-day course, can be taken online from the comfort of your own home or office.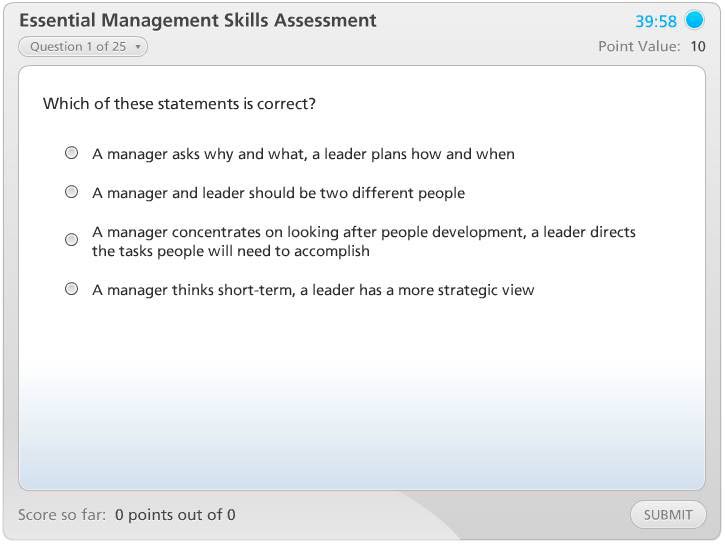 The certificate assessment fee is only £49 + VAT and takes no more than 40 minutes to complete. Upon passing the assessment you will be awarded with the Essential Management Skills Certificate.
The Essential Management Skills Course is formally accredited by Qualifications Network. Qualifications Network are a recognised awarding organisation who are regulated by Ofqual.
DOWNLOAD THE CERTIFICATE BROCHURE
Booking Information
To make a booking please download our booking form and fill out the details and then email it to enquiries@mtdtraining.com. We will then confirm the booking through email and send you your invoice and login details.
Want To Enquire About The Certificate?
Please call us on 0333 320 2883, email us at
enquiries@mtdtraining.com or complete our online form below.