Webinar Overview
As COVID-19 poses a major threat to our health, our livelihoods and the UK economy, more and more businesses are now prioritising the safety of their workers and putting plans in place to minimise the chances of them contracting the virus, including the introduction of mandatory working from home. So, if shifting to home working will become the norm for a while, how easy is it to implement?
This LIVE webinar will provide Managers with the techniques and strategies to identify the challenges faced when managing remotely and the skills to improve the management of and communication with remote teams.
Objectives
By the end of this workshop, you will be able to:
Understand and identify the challenges and opportunities of managing remote teams
Improve communication and develop strategies to stay connected
Explore how to leverage the power of technology and resources for working remotely
Understand the emotional, psychological and physical requirements of remote workers
Webinar Outline
Objectives
Understanding the homeworker
Understanding and dealing with the potential effect on home workers – loneliness, isolation, lack of team camaraderie, morale, distractions
Remote working scenarios
The behaviours, skills and qualities of highly effective remote team managers
The importance of creating a team communication and operating plan
How to empower teams to collaborate and take ownership
How to handle meetings and schedules
How to identify technology requirements and solutions for connectivity and team working
How to deal with uncertainty and ambiguity
Checking in not checking up. Avoid micro-management by measuring results, not activity
Providing effective feedback to the team and individuals
Measuring team performance on an ongoing basis
Action planning and making it happen
---
Dates & Timings
Upcoming Dates
31st March 14:00 GMT – £67 + VAT
2nd April 14:00 GMT – £67 + VAT
Information
Webinar duration:
2 hours (with a short break half way)
Tech needed:
All you need is access to the internet
Personalised:
You'll be asked to provide your questions and concerns upfront
Post-webinar support:
3 months email support from your facilitator plus 2 months access to our
learning platform with over 2,000 training resources to help support you.
Certificate:
You'll receive a certificate for attending the webinar
Run This Webinar For Your Company
Contact us at
[email protected]
or call
us on
0333 320 2883
for further information
This Session Includes
Pre-Session Activity
Conducted LIVE With Our Facilitator
Polls & Questions
Hand Up Q&A
Interactive Exercises
Case Studies & Examples
Recorded For Future Playback

Unlimited Access To MTD's Online Learning Platform Skillshub For 2 Months
A Certificate For Participating
---
Skillshub Learning Platform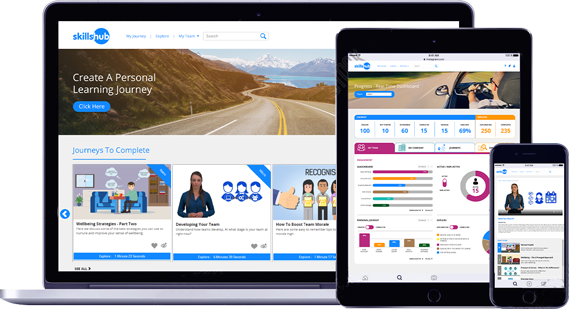 Skillshub is a
user friendly learning platform
, loaded with
over 500 engaging online learning sessions
covering a wide variety of personal and professional
soft skills and compliance training
to support you and your team in improving your performance.
All of our content has been created by MTD's own trainers, consultants and L&D professionals to ensure that our sessions are easy to digest, focused on taking action and putting the learning into practice, and structured to maximise ongoing retention of the learning.
Following the webinar, you will have 2 months unlimited access to Skillshub, including 2,000 digital learning resources to support you in working more effectively from home.
---
Learn more about the other webinars we are
running and the latest schedule and times
---
Make An Enquiry
Please call us on 0333 320 2883
Email us at [email protected] or complete our online form below with what you are looking for and what you would like to achieve and we will get back to you with a free, no obligation proposal along with the costs.