TEAM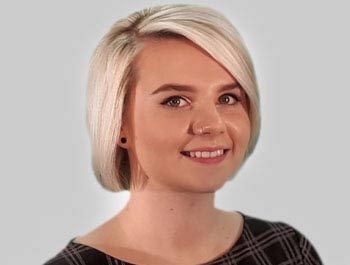 MAIREAD ORMSBY
Marketing Manager
Mairead is part of the marketing team at MTD and deals with all of our marketing activities.
Mairead makes sure that all of our websites are updated and looking their best as well as ensuring that our content goes out to our vast networks as she manages all of our social platforms including Twitter, LinkedIn, Facebook and our blogs.
Responsible for all brochure ware, whether online or offline she ensures that we have a consistent look and feel to all that we do.
Obsessed with beauty products, Mairead has a drawer full of lipstick and has changed the colour of her hair to most shades of the Dulux colour wall chart!
A keen traveller and a lover of dogs – Mairead also loves to act, and has appeared in many plays including West Side Story at the Coventry Belgrade.