Course Overview
This course is designed to provide you with the essential retail techniques and sales strategies to provide excellent levels of customer service and at the same time make more sales. It's a "sales through service" approach.
The course is CPD Certified and by taking a short multiple choice assessment back at work you can receive the "Retail Sales & Service Professional" certificate.
CPD Certification is the industry recognised benchmark for high quality training programmes. Supported by their quality assurance system, endorsement confirms that our training programme is professionally designed and delivered to exacting standards.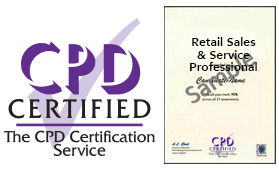 Who Takes This Course?
Existing retail assistants and retail executives
People who have had no formal training on the subject before
People who are not in work at the moment and want to gain a retail accreditation to help them obtain work
New staff as part of their induction programme
What Will You Gain From The Course?
Understand the key skills needed to be a success in retail
Learn the delicate balance between sales and service
How to use your product knowledge to "wow" your customers
Appreciate the importance of store presentation and merchandising – it can cost you sales!
Learn how to present yourself in the right way to make a lasting impression
How to use your body language and tonality to influence your customers
Appreciate health and safety factors that impact on your performance
Understand your customers mind-set as they enter your store
How to approach your customers in the right way without making them defensive
Learn how to unearth the needs and wants from your customers
Offer the right solution for your customer
Learn how to position your products and services based on customer needs
Create interest with features and benefits of your products and services
Learn how to overcome resistance, procrastination and objectives
Learn how to ask for the sale in the right way with no "hard sell"
Learn how to identify upsell and cross sell opportunities and how to offer them to your customers
Create a memorable experience at the point of sale and checking for completeness
How to handle phone calls, emails and internet sales in the right way
Understand how to handle difficult customers and complaints
Course Content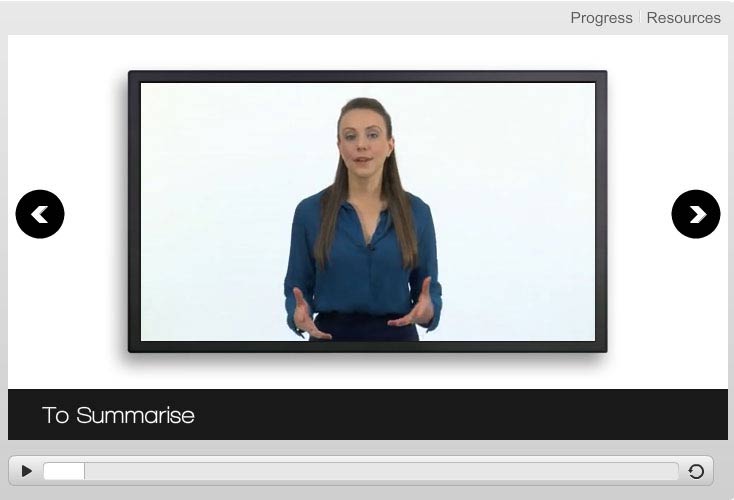 Session 1


The Key To Improving Retail Sales
The road to sales success starts with the core foundational elements that need to be mastered. This session explains the skills you must possess to succeed in retail sales – and how to go about acquiring them.
Topics covered include:
How a simple change in the way you think can supercharge your sales results
How to determine exactly what your customers want from you
The two attributes that virtually guarantee sales success
And much more…
Session 2


The Balance Between Sales & Service
The concepts of sales and service are inextricably linked and this session explains how using a service mindset will help you sell more.
A lot more!
But to provide great service, you have to fully understand what is most important to your customers.
This session demonstrates how to get into the minds of your customers and give them the best buying experience of their lives.
Topics covered include:
The factors that directly influence your customers buying decision
Why honesty is more than just "the best policy"
Exactly how to become a sales person customers look forward to dealing with
And a whole lot more…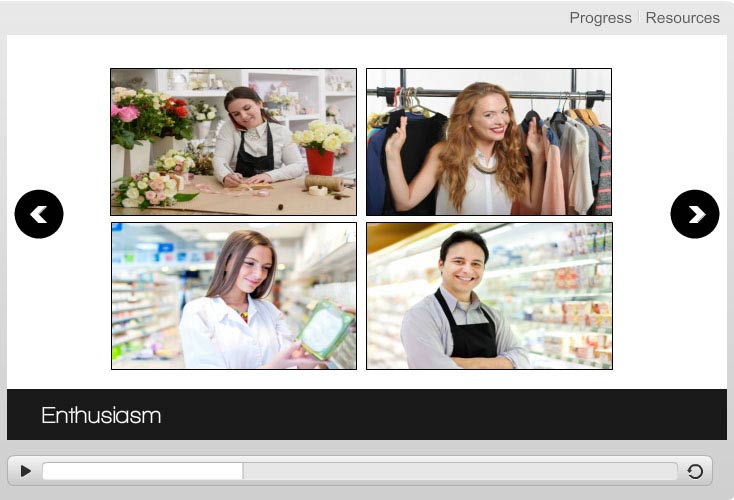 Session 3


Product Knowledge
If you want to succeed in sales you better be an expert in what you sell.
But what do you need to know to be considered an "expert," and how exactly do you acquire the knowledge?
This session explains how to become the "go to" person everyone wants to speak with and how to leverage this expertise to sell more.
Topics covered include:
How to evaluate your current level of product knowledge
The exact steps to go from where you are now to becoming a product Master
How to identify what your customers really want from your products
And much more…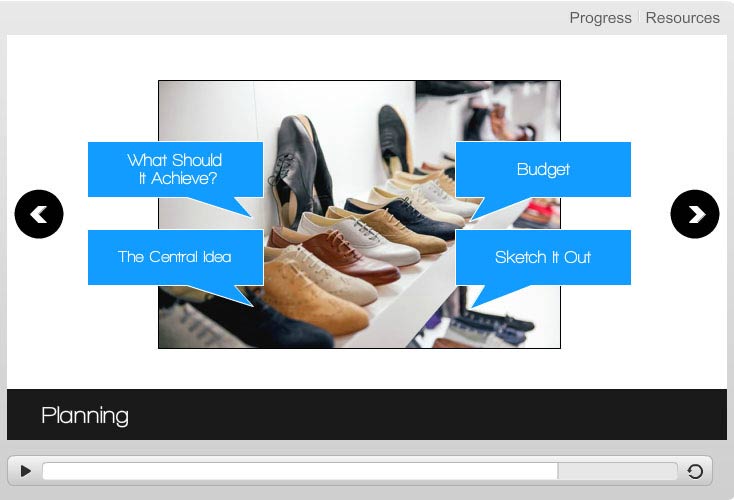 Session 4


Store Presentation & Merchandising
Does the design and layout of your store make it easier to sell… or harder?
How can you even be sure?
It's up to us as retail sales professionals to create an environment that makes it easy and enjoyable for customers to shop. This session shows you exactly how to do this.
Some of the areas covered include:
The 3 things you must get "Right" about your store to increase sales
The best way to encourage customers to enter your store
The 3 things customers despise and must never be allowed in your store
And a lot more…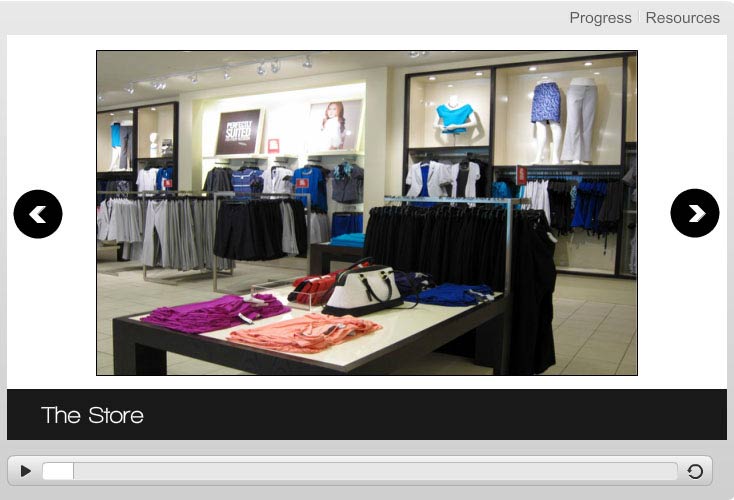 Session 5


Personal Presentation & Hygiene
Whether we like it or not, customers do judge us.
And our physical appearance and the manner in which we approach customers determines whether we even get the chance to make a sale.
In this session we explain how to make the most favorable impression on customers – and reap the benefits.
Topics covered include:
One small thing you can do that makes a BIG difference
How to determine the perfect way to dress
The one thing you NEVER want to do at work
And a whole lot more…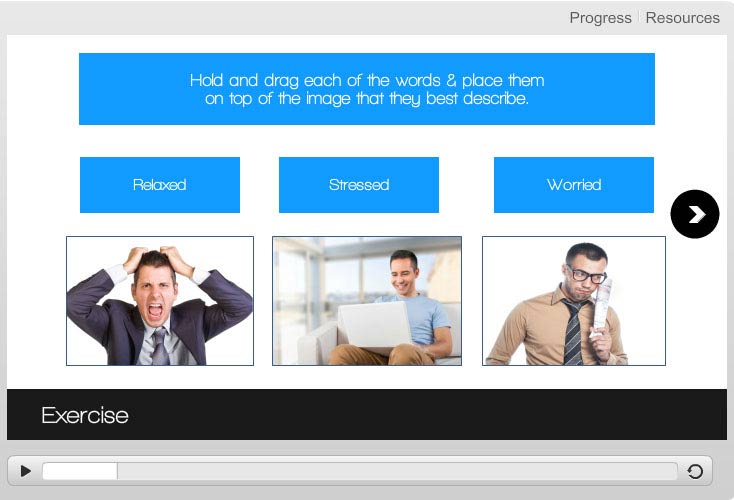 Session 6


Behaviour & Body Language
People judge us primarily on what they see… Not what we say!
This is an essential concept that you must understand to have success in retail sales.
After completing this session you will understand how to use non-verbal communication to establish positive relationships with your customers – and make more sales.
You will learn:
Why "ALIGNMENT" is the most powerful concept when communicating
The subtle body movements that make all the difference
How to "read" your customers mind by observing their body language
And much more…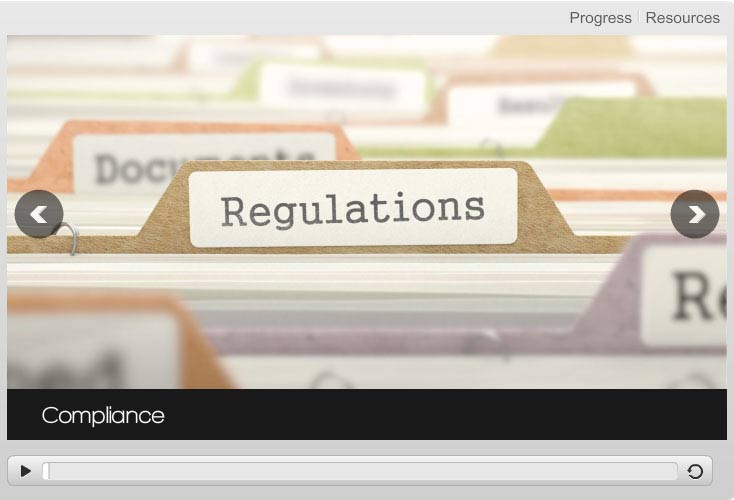 Session 7


Health & Safety
Are you safe at work?
Every year people are needlessly injured, and even killed, in retail locations. Most of these injuries could have been prevented through adequate preparation.
This session shares the best practices for establishing and maintaining a healthy and safe environment for you and your customers.
You will learn:
Why a safer environment is good for business
How to determine what needs to be done to make your environment safe
What to do if a robbery occurs
And much more…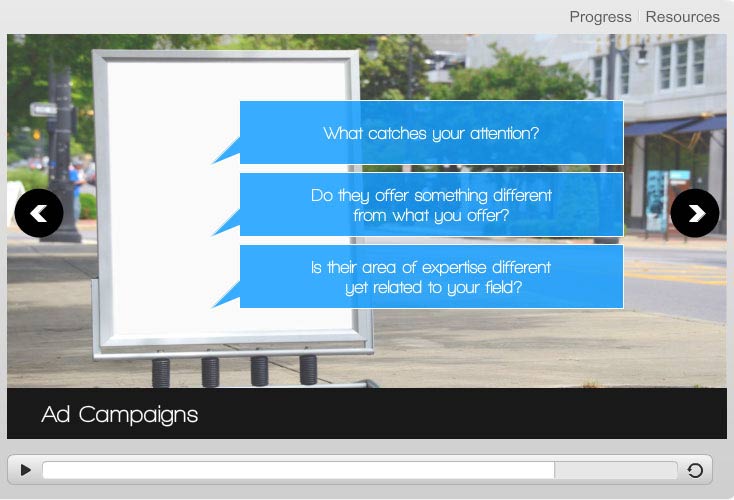 Session 8


Understand Your Competitors
How do you stack up against your competition?
Whether they ask you this question or not, your customers are wondering…
And you need to know the answer!
After completing this session you will fully understand where you fit in the marketplace and how to distinguish yourself from your competitors.
Topics covered include:
Why "Competition" isn't limited to other stores
How to find out everything you need to know about your competitors
Exactly what to say when a customer asks about a competitor
And much more…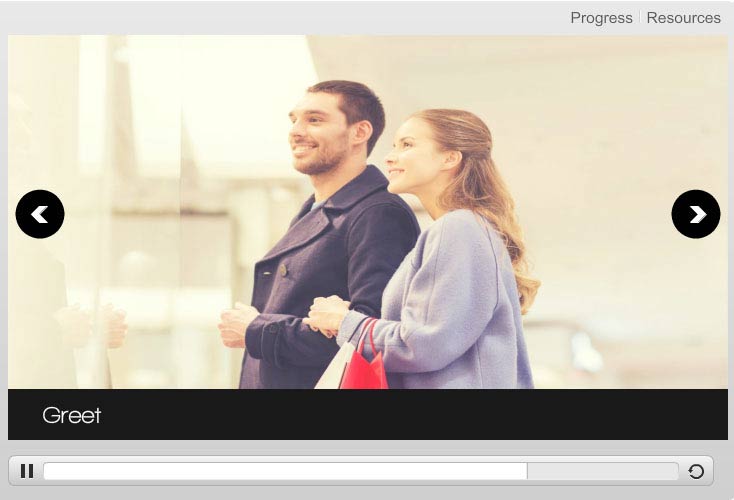 Session 9


Meets & Greets – Approaching Customers
You don't get a second chance to make a first impression.
You've probably heard that phrase, and it is certainly true in the world of retail sales.
The impression you give when you first interact with your customer will most likely determine whether or not you make a sale. In this critical session you will learn the best ways to approach customers as well as the behaviors you need to avoid.
Some of the information covered includes:
What the first eye contact with your customer is telling you
How to appear polite and respectful without saying a word
What you must avoid doing at all costs
And much more…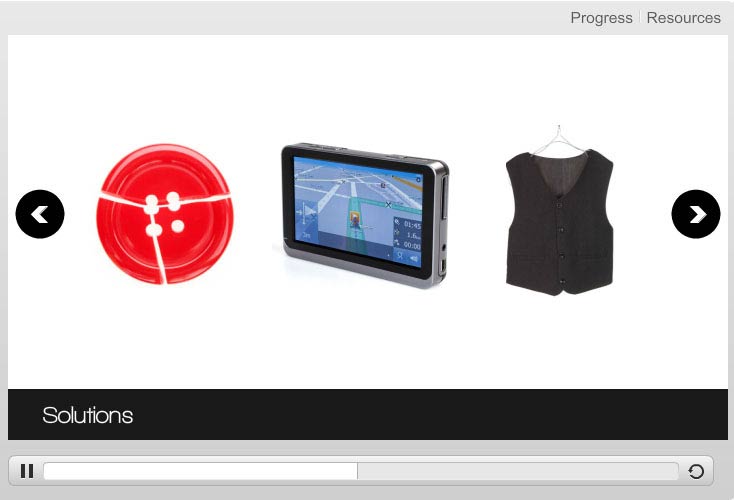 Session 10


Discovery – Unearthing Needs
Do you know your customers problems?
Can you solve them?
When you can answer yes to these questions, sales becomes very easy.
This session takes an in-depth look at how to best uncover the real needs of your customer, and position your product as the answer to their problems.
You will learn:
How to quickly determine the customers level of urgency
How asking the right question gets you the right answer
How and when to use silence to uncover needs
And much more…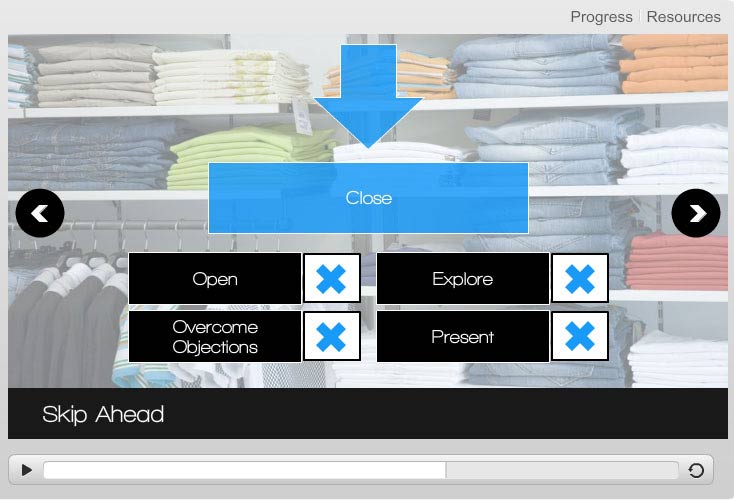 Session 11


Offering The Solution
Successful sales professionals identify a problem and provide the solution.
It's that simple.
The best way to accomplish this on a consistent basis is to utilize a system that guides you through the proper steps at the appropriate time.
In this session we walk you through the entire process from initial needs analysis to closing the sale – and everything in between.
You will learn:
The perfect time to start a conversation
How to ask the right question at each stage of the conversation
Why objections are nothing to fear
And a whole lot more…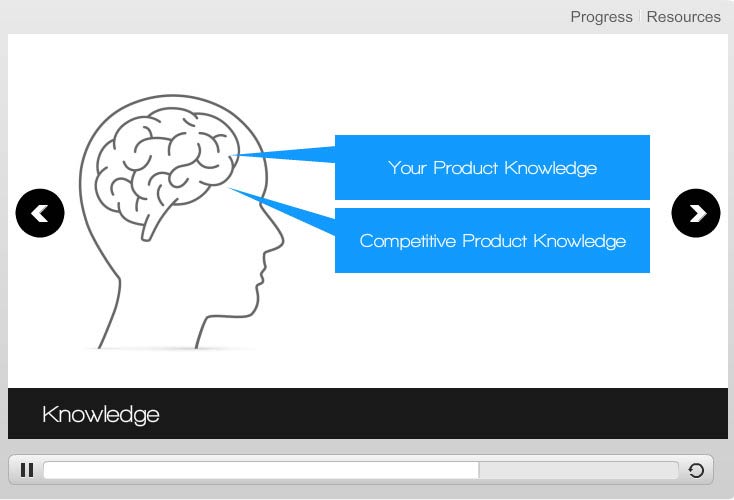 Session 12


Creating Interest With Features & Benefits
Do you understand the difference between features and benefits?
You better.
Features play a role in the sales process, but Benefits produce sales.
In this session we delve into the differences between features and benefits, and look at exactly how the strategic use of both helps you position your product as the best solution for your customers.
You will learn:
Why WIIFM are the 5 most important letters in sales
The Power of Emotivators
The best way to eliminate indecision
And much more…
Session 13


Detecting & Overcoming Stalls To The Buying Process
Do you love objections?
The answer is likely… NO.
Most new salespeople hate objections, but the most successful sales professionals understand that objections are a normal part of the sales process and need not be feared.
In this session we take a close look at why objections are nothing to worry about and learn strategies to address and overcome virtually any objection.
Topics covered include:
The single most important attribute when dealing with objections
How to immediately disarm the customer after an objection
How to distinguish between real and "fake" objections
And much more…
Session 14


Closing The Sale
Does the thought of "closing" make you physically ill?
That's not an unusual reaction for new sales people.
But we're here to tell you…
There is nothing to be nervous about when closing.
And in our session on closing the sale we prove it.
You will learn:
Why closing isn't what you think
How choosing the right words excites your customers
How your customers actions tell you when they are ready to buy
And much more…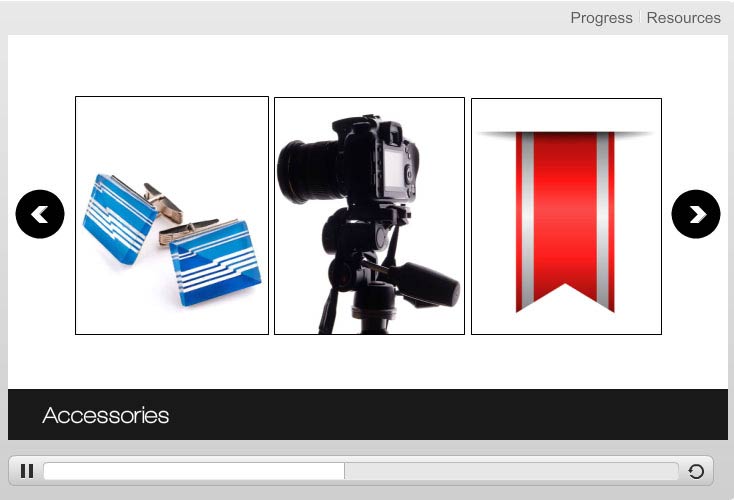 Session 15


Additional Selling Techniques
You're leaving money on the table.
Have you ever heard that expression?
In sales it happens all the time when sales people fail to recognize opportunities to make higher value and/or additional sales.
In this session we show you how to recognize and take advantage of these lucrative opportunities.
Topics covered include:
The anatomy of cross-sells and up-sells
Why you are doing the customer a disservice by not offering these
The biggest hurdle you must overcome to add value to your sales
And much more…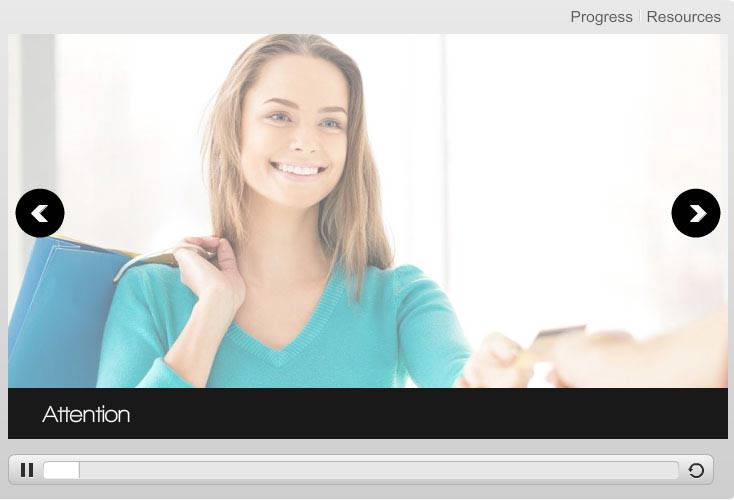 Perhaps the most overlooked part of the sales process is…
At the checkout.
The point in the sale when the customer hands over their money provides a great opportunity to enhance their shopping experience and, in some cases, increase the total sale.
In this session we demonstrate exactly what you should be doing at this final, but critical part of the sale.
You will learn:
How to prevent buyer's remorse
The one question to ask that will result in additional sales
Why a supportive team environment is good for business
And much more…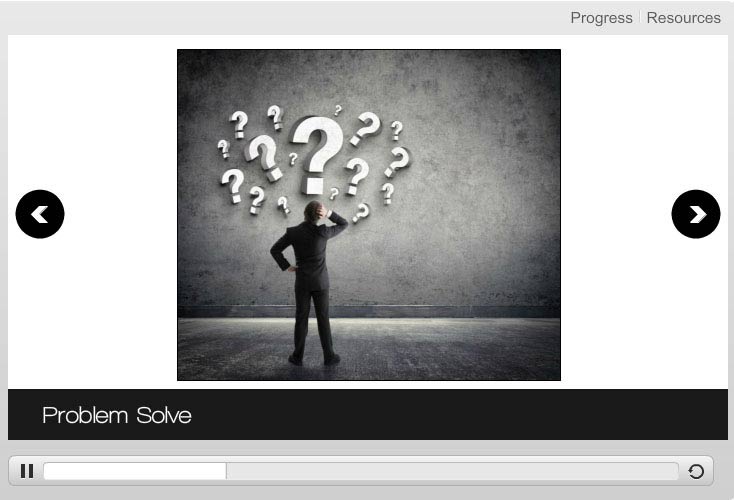 Session 17


Phone Calls, Email & Internet Sales
Does technology support your sales efforts?
It can… and it should.
In this session we look at the best ways that technology can be used to help you sell and service both existing customers and new prospects.
You will learn:
The biggest difference between outbound and inbound calls
The potential dangers of email
How internet sales can help you sell more in the store
And much more…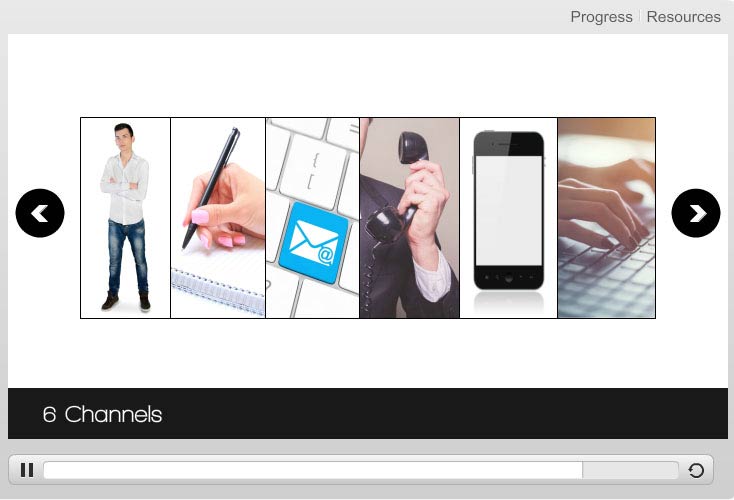 Session 18


Handling Complaints
A complaining customer is a great opportunity…
When a customer complains they are dissatisfied with something. If they didn't complain and just left the store you would never know they were dissatisfied and would likely never see them again.
But they did you the favor of expressing their dissatisfaction.
The rest is up to you.
In this session we will show you the skills and strategies you need to handle any complaint you will encounter in the retail sales environment.
You will learn:
Why you should apologize – even if you're not "wrong"
Why resolving a complaint has "real" value
What you should, and should not, promise to a customer
And much more…