How Tall Is Your Giraffe?

Who Can Build The Tallest Giraffe In 20 Minutes?
Here's a great activity for team building days or just
for effective team working within a team meeting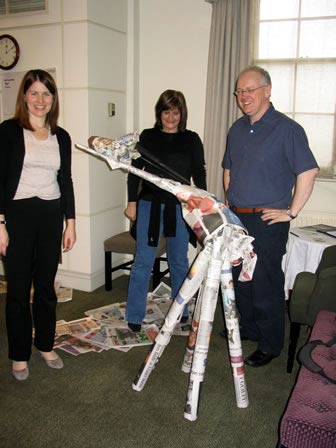 Managers from Stellent Ltd on a recent team building workshop
The instructions are:
You have 20 minutes to build the tallest giraffe. You can use only the
materials provided. (a pile of newspapers and a roll of sellotape) It
should have all the bits a giraffe possesses ….head, tail, four legs etc
You then review with them how they thought they
performed as a team etc, did well, do differently and so on ..
Ready, set…..GO!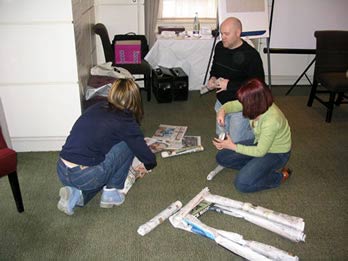 Getting there!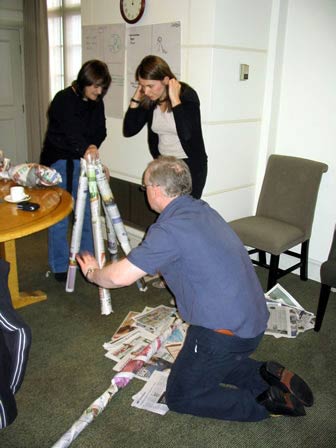 And the winners are…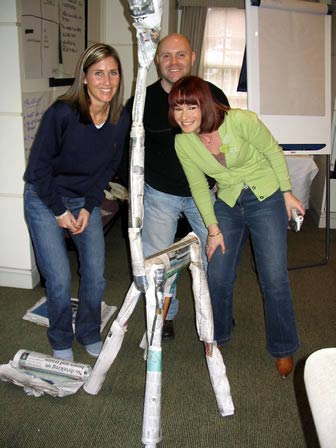 HAVE SOME FUN AND GET SOME VALUABLE
LEARNING ABOUT YOUR TEAM TOO!
Please call us on 0333 320 2883, email us at enquiries@mtdtraining.com  or complete our online form below with what you are looking for and what you would like to achieve and we will get back to you with a free, no obligation proposal along with the costs.