Build Your Team Spirit & Effectiveness
Overview
Today's teams need to be more closely tied than ever before.
The competition will quickly overtake any business that doesn't hold an effective team-ethos.
This team building event covers the techniques and concepts required to achieve a great team spirit and working effectiveness.
Delegates will contribute to how the team gets results in a series of activities where they demonstrate how leaders and team members maximise productivity and close working relationships. Before the workshop, each delegate will complete a DISC assessment to understand their own behaviour and traits in order to understand others.
They will also complete a Belbin team roles assessment of how they see their role in the team they work with and that enables us to determine how they see their position within the team. A further series of assessments and exercises throughout the programme will help delegates to understand how they can drive performance and gain excellent results by pulling together in a team environment.
Below are indicative training topics. Select which ones you would like to make up your course or tell us what you need.
---
Indicative Content
Great Teams
What makes a great team?
What do great teams do?
Exercise on team building
Performance enhancers
Performance detractors
Using DISC To Build Your Team
What is DISC?
Understanding your DISC profile
Understanding the application of DISC
Better team working using DISC
Better communication skills using DISC
Team Roles
Understanding team roles
Application of team roles in the workplace
Belbin team roles assessment
Application of Belbin results
Team Strengths
Understanding team strengths and weaknesses
Appreciating different learning styles
Inventory on team leadership strengths
Team Application
Creating a team mission
Creating a team plan
Now what?
Holding yourselves accountable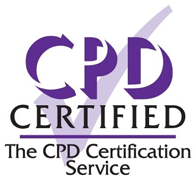 All of our management training courses are
CPD Certified.
This means that all participants will receive a CPD Certificate after taking this course.
There's no additional cost for the certificate.
Get In Touch!
If you have got some training requirements in mind please call us on 0333 320 2883 or complete the online form below and tell us about what they are and we'll get back to you with some options and costs.