How Does 360 Degree Feedback
Work & What Can You Measure?
What Is It?
360 degree feedback is a process where your managers have the opportunity to receive feedback on their performance from their line manager, their staff, colleagues and even their customers.
It also provides the opportunity for your managers to take a step back and to provide a self-assessment of their own strengths and weaknesses.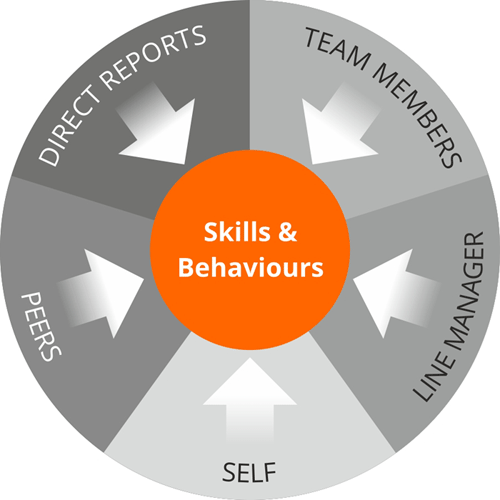 A 360 can work very well during the performance management process, staff appraisals, regular one to ones, as part of a training programme or for gathering training needs.
360 feedback is also a very useful activity to undertake as part of training evaluation and can help to provide a return on investment based on competency and behavioural improvements.
Need More Information?
Please click here for a sample report, email us on info@mtdtraining.com or call 0333 320 2883
How Does It Work?
MTD360 provides the vehicle whereby you can select and customise the exact questions and statements that you would like to receive feedback on and then the people who are chosen to give feedback use the system to rate the person against the specific criteria.
You will never know who exactly has given you what score and hence it provides a true and honest reflection of how they perceive your performance.
After all of your respondents have provided you with feedback a personalised report is generated comparing your own scores to those of your colleagues, line manager and your staff.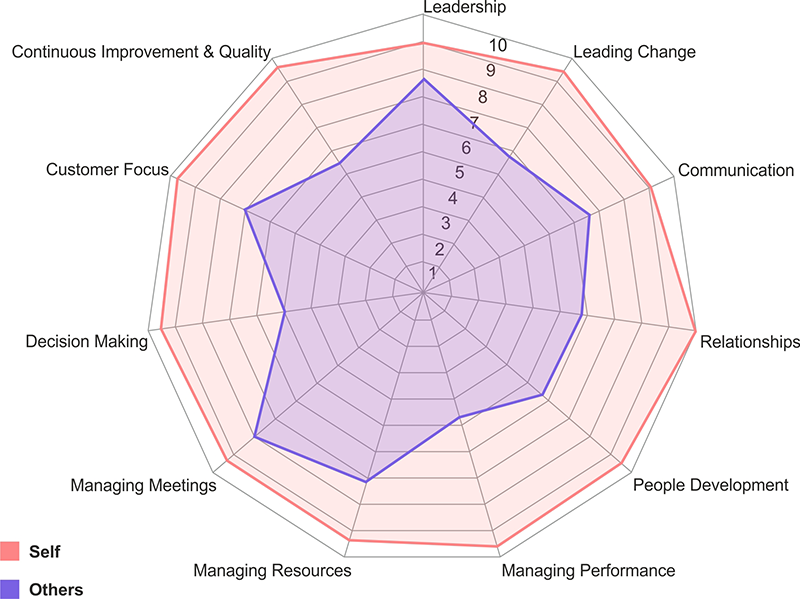 Need More Information?
Please click here for a sample report, email us on info@mtdtraining.com or call 0333 320 2883
What Can You Measure?
Traditionally a 360 measures competencies and behaviours.
You can also gather feedback on actual hard performance and skills as well.
A competency is a behaviour that is associated with achieving a successful outcome.
You can measure several competencies within your 360 programme and ask for feedback on several statements/questions within each competency.
Here Are Some Examples of Competencies
Leadership
Results Focus
Empowering Others
Managing Change
Team Building
Emotional Intelligence
Creativity
Innovation
Communication
Developing Others
Performance Management
Persuasion
Interpersonal Awareness
Concern For Impact
Forward Thinking
Analytical Thinking
Decision Making
Problem Solving
Strategic Thinking
Conceptual Thinking
Thoroughness
Motivation
Decisiveness
Self Confidence
Stress Management
Personal Credibility
Flexibility
Self-management
Choosing Your Competencies
If you have got a competency framework in place then you should really use this as a basis for selecting your competencies and statements.
If not then we recommend that you brainstorm what "excellence" in the role means to you and your organisation.
For Example:
If you are measuring managers this means that you need to ask yourself how do the most effective managers behave?
What sets them apart from the rest?
How do they think?
How do they approach their work?
How do they communicate with their staff?
Also, think about the challenges that your company faces and how your managers need to be equipped for the future – what will they need now and in the future and measure against those needs.
You might also want to take a look at your company mission and values and draw from any key themes within them to measure your managers against
Get In Touch!
If you have got some 360 degree feedback requirements in mind please call us on 0333 320 2883 or complete the online form below.