Webinar Overview
With Coronavirus officially reaching pandemic status, it's realistic to expect that the shift to working from home will become the new norm for many of us for quite a while.
Some employees will be working from home for the first time, which means figuring out how to stay on task in a new environment. So, you've been set up to work safely from home, now what?
This workshop offers an employee centric view of working remotely and how to adapt so that you continue to bring your best. It offers useful communication and planning techniques and explores how you can continue feeling a sense of self-worth, morale and team even when you are not physically around your colleagues.
Objectives
By the end of this workshop, you will be able to:
Work independently from home with the right mindset
Understand the pitfalls of working from home and how to overcome them
Plan and work from home as if you were in the office
Look after your mental health
Webinar Outline
Webinar objectives
Understanding the DNA of a homeworker
Understanding your goals and what is expected of you
Thinking about your health and safety at home
How to stay connected – asynchronous and synchronous communication
The importance of responsiveness and clearer communication
Planning your day – time management and self-discipline
Getting up to speed with the technology tools available to you
Getting ready for the day as if you were going in to work
Look after your mental health – anxiety, loneliness, isolation
Building resilience
Reducing distractions
Action planning and making it happen
---
Dates & Timings
Upcoming Dates
31st March 14:00 GMT – £67 + VAT
2nd April 14:00 GMT – £67 + VAT
Information
Webinar duration:
2 hours (with a short break half way)
Tech needed:
All you need is access to the internet
Personalised:
You'll be asked to provide your questions and concerns upfront
Post-webinar support:
3 months email support from your facilitator plus 2 months access to our
learning platform with over 2,000 training resources to help support you.
Certificate:
You'll receive a certificate for attending the webinar
Run This Webinar For Your Company
Contact us at
[email protected]
or call
us on
0333 320 2883
for further information
This Session Includes
Pre-Session Activity
Conducted LIVE With Our Facilitator
Polls & Questions
Hand Up Q&A
Interactive Exercises
Case Studies & Examples
Recorded For Future Playback

Unlimited Access To MTD's Online Learning Platform Skillshub For 2 Months
A Certificate For Participating
---
Skillshub Learning Platform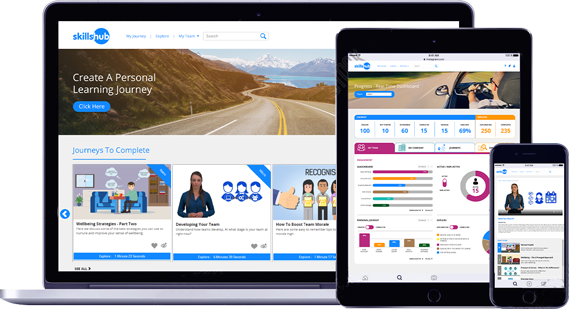 Skillshub is a
user friendly learning platform
, loaded with
over 500 engaging online learning sessions
covering a wide variety of personal and professional
soft skills and compliance training
to support you and your team in improving your performance.
All of our content has been created by MTD's own trainers, consultants and L&D professionals to ensure that our sessions are easy to digest, focused on taking action and putting the learning into practice, and structured to maximise ongoing retention of the learning.
Following the webinar, you will have 2 months unlimited access to Skillshub, including 2,000 digital learning resources to support you in working more effectively from home.
---
Learn more about the other webinars we are
running and the latest schedule and times
---
Make An Enquiry
Please call us on 0333 320 2883
Email us at [email protected] or complete our online form below with what you are looking for and what you would like to achieve and we will get back to you with a free, no obligation proposal along with the costs.