Our team

design and deliver

management training courses
and management development programmes across the UK,
Europe, Africa and the Middle East
We have a team of 18 trainers and consultants. That means that we are able to select the most qualified and best suited trainer for your event by matching up what you want to achieve with their style, skills, knowledge and experience. Let's meet some of our staff to give you a flavour of what we are all about.
Sean McPheat
Managing Director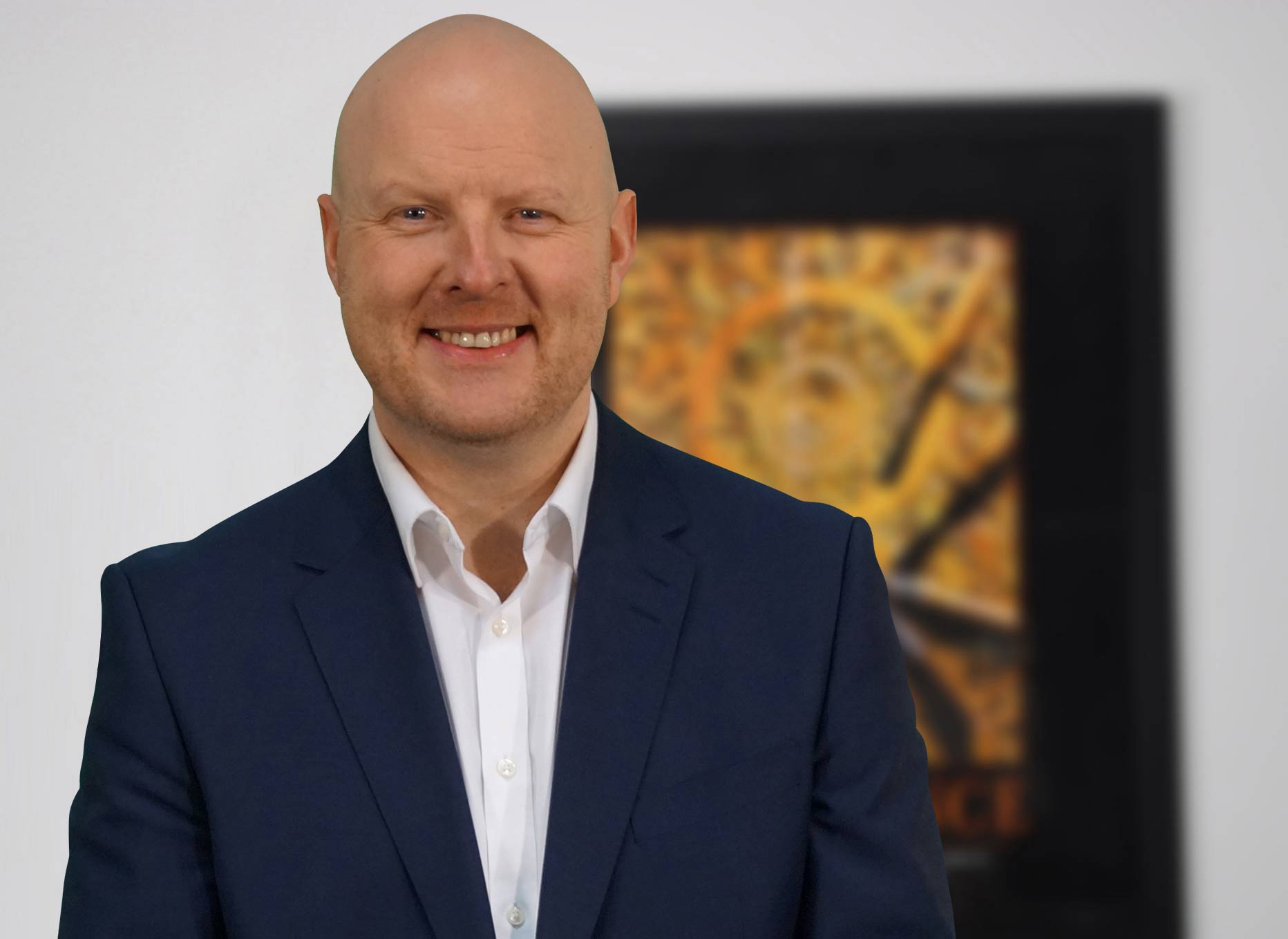 Sean's passion and expertise is in designing and delivering soft skills management courses and programmes and he would be delighted to help you and your staff learn the techniques, knowledge and actionable strategies to get the results that you are looking for.
Sean has also appeared on TV on several occasions as an expert in the field of personal and professional development. Being a finalist in the British Business Awards for his Entrepreneurial achievements, Sean knows what makes businesses successful. He has also been coveted in the ISMM's trainer of the year and the Training Journal's Learning & Development Professional of the year awards.
Sean has been featured on CNN International, BBC, ITV, The Guardian, Arena Magazine , Marketing Weekly, The Hong Kong HR Journal and radio stations such as BBC WM and LBC (London's Big Conversation).
Sean's high energy and motivational style will ensure that you and your staff have a memorable learning experience focussed solely on giving your staff the skills to apply back into the workplace.
As well as delivering management and leadership skills Sean also specialises in delivering Train The Trainer courses and is well known for helping TV and showbiz personalities with their communication and presentation skills including TV presenters, Big Brother evictees, professional footballers and top public speakers.
"Sean's style was excellent and really made me want to learn more. It was upbeat, energetic and fun"
Olivia McLaughlan – District Manager – Claire's Accessories
"Thanks to Sean's wonderful tips, techniques and his humour and approach I was able to understand what I needed to do back in the workplace to run effective meetings. The practical exercises were fun and I really got some meaningful learning out of each one – Sean had the uncanny knack of being able to make learning an enjoyable process for the whole 2 days. Thanks!"
Ian Dobson – Communications Manager – Lloyds TSB
"I had a really great time and it will be really useful going forward. Was exactly the insight and catalyst I needed to step up my game. A very good course"
Steven Wyer – Data Governance Manager – Capital One Bank
"The course was exceptional. What I liked about it was that it was very good information, funny, affirming (as individuals and as a group), practical and has benefits far beyond the content. The facilitation was excellent.Thanks for all this. You are an exceptional person Sean and it was great being on the course"
Susan Grant – Manager – Duni
"A really BIG THANK YOU Sean. The course was BRILLIANT. I really did appreciate all your help and training getting me over the final hurdle – I couldn't have done it without your encouragement and input, it was as you say AWESOME"
Ian Daniels – Manager – Greencell
"After the training had finished my manager could not believe the impact that Sean had on me. He thought he had employed another person!"
Phil Hayman – Head Buyer – Faccenda
Sean's commitment to his fresh, hip and trendy approach to the way he trains is surpassed only by his passion to make a difference to your business and to provide your staff with a memorable training experience.
Mark Williams
Head Of Training
Management Skills, Sales and Communications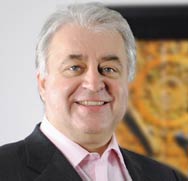 Mark specialises in the design and delivery of management training courses and development programmes. As a management and leadership specialist, Mark is always in great demand and he has managed programmes across the UK, Europe, Japan, China and the Middle East.
Mark's dedication to providing tailored, bespoke solutions is matched by his positive attitude, experience and practical approach to every event that he delivers.
Experience a training course where Mark has been the facilitator and the delegates will go away with a toolbox set of practical skills that they can use in the workplace allied to a varied approach to the actual delivery of the course content that includes accelerated learning, multiple intelligences, emotional intelligence and weird and whacky activities that enhance the learning experience and enjoyment for each delegate.
Mark also revels in the post-course email and telephone support that we offer our attendees and is often found on the phone or writing emails to give some personal help, guidance and mentoring for a delegate.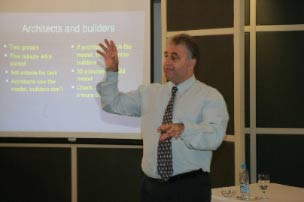 Recent pictures from a Modern Managers Development
Programme delivered in Amman – Jordan.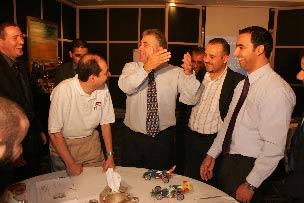 Here are some comments from Mark's courses:
"I found Mark to be an excellent communicator. He clearly knows his subject having studied it for over 20 years! His style was both informative and fun and he had the whole room's attention"
Judy Clarke – Defence Academy – Joint Services Command & Staff College
Thanks for the course, it was great. Rest assured, I wouldn't have any problems
recommending the course to my fellow managers. I found it extremely useful and thought provoking and thought Mark was a great facilitator and tutor"
Garry Cochrane – Account Manager – Fine Ltd
"There were no switch off spells as the course was excellent. The presentation style was both friendly and humourous. I now have a method of structuring my management style and have a great understanding that different people need to be motivated in different ways"
Bakhtiar Hanan – Head Of Buying – Videogames – Toys R Us
"The sections on coaching and managing conflict were excellent. The module enabled me to learn how to develop my team members and also work on my weaknesses as a leader.The course met my needs completely"
Julie Parris – Team Leader – Pfizer Ltd
"I found the whole course to be very interesting indeed. I can now approach my staff with confidence in a way that will work! The course was very useful and Mark (the trainer) was informative, open and approachable"
Simon Harper – Head of Design – Maritz Ltd
"The course was really helpful. I had never done any coaching before but I can certainly see the benefits of it. Mark used effective ways to communicate with the group and was easy to talk to. Thanks!"
Sarah Jones – Sales Office Supervisor – Roland UK Ltd
Phil Hook
Senior Trainer & Consultant
Management Development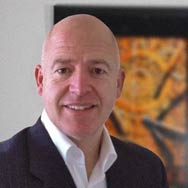 Phil is passionate about people development and has over 20 years experience in performance management and training.
Phil facilitates workshops in a relaxed empathetic style that encourages participants to evaluate their own effectiveness and re-focus personal direction.
He has a strong ability to keep the attention of the group and delivers sessions that are fun, motivational and informative with a good balance of formal input, real life experiences and practical activities that embed the learning.
Phil has delivered training in the Middle East, Europe and of course the UK, with experience gained in a variety of market sectors including: IT, Legal, Retail, Telecoms, Hotels and Leisure, B2B, B2C, Pharmaceutical and Building and Construction.
Examples of recent clients:
Honda
Taylor Wimpey
Jet 2
Xtralis
EDM
iRobot
Maquet
Intergence
Elga

Brian Perry
Senior Trainer & Consultant
Management Development & Performance Management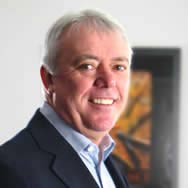 Brian brings a wealth of experience to organisational change and people development and is comfortable operating at effectively at all levels of private and public sector businesses, regardless of their size.
He has helped Organisations, Teams and Individuals to improve their performance by establishing not just what needs to change and why but how the changes need to be effected. One of the hallmarks of his reputation with clients is his ability to transfer skills to the team throughout the implementation process.
With his relaxed and pragmatic approach, he works with Organisations to identify their vision for the future and helps bring that vision into reality.
He understands and appreciates that satisfying a vision can only be achieved by effective leadership and people management. Brian has significant experience of helping individuals to take greater control of their personal development, and has designed and facilitated a variety of development events. He utilises a significant range of feedback tools and is qualified to use a variety of psychometric tests.
Training Expertise:
Performance Management
Team Building
Translating business strategy into practical action ? Culture development within organisations
Leadership development
Communication consultancy
Facilitation / behavioural and attitude change
Behavioural Training
Customer relations Management
Psychometric Testing
Previous Assignments include:
Developed and facilitated a culture change programme to improve business performance and team and personal behaviour.
Visioning, leadership and team working initiatives.
Trained 300+managers covering Leadership & Personal Effectiveness for major High Street Retailer. An experiential learning process utilising the outdoors.
Aligned job responsibilities and accountabilities to fit with the vision and values of the organisation.
Established an appropriate organisational culture for a 'greenfield' site and designed recruiting processes appropriately aligned with the requirements of the culture.
Aligned teams to fulfil a common purpose.
Designed and implemented individual performance appraisal schemes.
Achieved excellent customer service initiatives.
Client list includes:
Argos
Exel
Barclays Bank
Royal Bank of Scotland
Atkins
Norwich Union
Primafruit
Wakefield Metropolitan District Council
Huntingdonshire Regional College
King Edward VI Sixth Form College
Millview Medical Centre
Harrowby Lane Medical Centre
College of West Anglia
William Blythe
Qualifications and Affiliations.
Brian holds the British Psychological Society Statement of Competence in Occupational Testing (level A & B) and he is an accredited user for Psychometric Testing including:
Myers-Briggs Type Inventory (MBTI)
Occupational Personality Questionnaires (OPQ)
Firo-B
Occupational Culture Inventories (OCI)
Life Styles Inventories (LSI)
Strong Interest Inventory and Thomas International
He is a Chartered Member of the Chartered Institute of Personnel and Development and holds their Diploma in Training Management.
Senior Trainer & Consultant
Management Development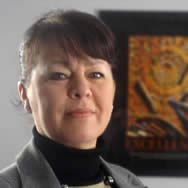 Elaine has a wealth of management and leadership experience. Having spent over 23 years in management roles across media, telecoms and IT, she has a natural empathy as to the real issues facing your and managers today.
She has worked with many large global corporations in rolling out innovative management programmes requiring very measurable ROI's. She operates at senior levels in terms of working collaboratively with your company but also has a hands on approach when it comes to rolling out your training programme. Being passionate about the development of people, Elaine ensures that there is sufficient experiential learning when designing any level of training.
Elaine also works as a highly skilled business coach, working with all levels of people in the organisation. Having gained her accreditation 2006, she has coached many people to help them bring about phenomenal results both personally and in the work place across all sectors.
She is also accredited to design, facilitate and produce virtual instructor lead training (VILT) which is an area of keen interest within most HR functions currently. She has been part of the VILT team for CISCO on several occasions working across many cultures worldwide. She has also delivered VILT for SAP, SAMSUNG, and in the USA for BP, BAYER, ASTD and MANDEL.
Elaine has worked extensively overseas in Europe, UAE, US and has an understanding of cultural differences when running programmes in these geographical locations. Having worked extensively in the IT and Telecommunications sector, she has an in-depth knowledge of this market and the impact this can have on your management process.
Elaine's current client list includes:
CISCO
HP
SAP
SAMSUNG
CANON
PHILLIPS
OGIER
LEXMARK
RBS
LLOYDS
RENTOKIL
SANDVIK
BP
AVIVA
BAYER
ASTD
HAMPTONS Int.
INSYNC
Stewart Bull
Senior Trainer & Consultant
Management Development & Sales Training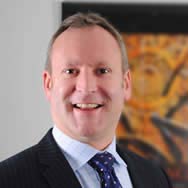 Stewart has had a very successful business background and a wealth of experience working in a variety of industries and markets including;
FMCG
Businesses to Business
IT & Technology
Law
Banking & Financial Services
Pharmaceutical & Life Sciences
Hotel, Travel & Leisure
Stewart gained his business background working with Britvic Soft Drinks within the Sales & Marketing function before developing a training & development role.Since leaving BSD in 1999 Stewart has developed his training & development role, working as a training consultant both in the UK and overseas developing and delivering a variety of management development solutions.
A well travelled Consultant, who can quickly adapt to different working practices, cultural variations and situations with assignments carried out in the UK and overseas including France, Netherlands, Belgium, Luxembourg, Germany, Poland, Czech Republic, Hungary, Spain, Portugal, Italy, Greece, Abu Dhabi & Dubai, Hong Kong, New York & Chicago.
Stewart's experience combines a consultative training style with business focus and a determination to help deliver results. He believes in training interventions which engage participant's, focusing on their specific challenges and needs, with the outcome being practical solutions which can be applied on their return to the workplace.
Personal Statement
"Training is challenging and very rewarding… It doesn't matter how many times I deliver, my role is not to refer to well used training statements and trainer quotes. The role is about provoking participants thinking, it's about engaging them in relevant behavioural development that brings about change and improved results".

Scott Rumsey
Senior Trainer & Consultant
Management Development & Sales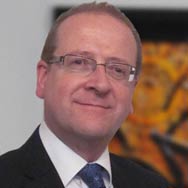 As one of our senior trainers and consultants, Scott designs and delivers MTD's training both as open courses and also bespoke in-house training workshops for individual organisations.
Scott's role also involves working with the client to truly understand their issues and deliver a programme that will help them to achieve their objectives.
When agreeing the exact content of the training Scott will often visit the client to ensure that we understand your key business drivers, your culture, what and how you sell, your desired outcomes and the needs of your people.
Scott has worked with a range of organisations in different industries who are looking to increase the management expertise within their organisation.
The projects that Scott has worked on include a high profile film rental company and a national shopping centre management company.  These projects have involved face to face selling in retail malls and sales management.
Scott has over 20 years experience in the training and development business working with both individuals and teams in companies.  Working from a solid foundation in the finance industry, Scott trains and coaches at all levels developing a quick rapport with everybody he meets.
A strong advocate of Continuous Professional Development, Scott is a Master Practitioner of NLP, an Associate of the Chartered Institute of Banking (ACIB) and an NVQ Assessor & Internal Verifier.
Ian Gray
Senior Trainer & Consultant
Management Development & Leadership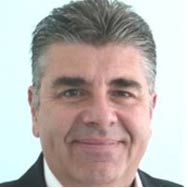 Ian is a highly experienced learning and development professional, with the knowledge, skills and experience built up over a 30 year career. Ian has had extensive exposure to diverse accountabilities and roles within learning, training, management development and leadership.
Ian possesses extensive expertise in needs analysis, design, creation and delivery of learning and management development training programmes, interventions, including E-learning.
Ian combines this knowledge with an energetic, flexible, creative and positive attitude coupled with a can-do attitude and a great sense of humour.
Ian is articulate and an accomplished communicator at all levels, with a real passion for his subject. He uses a collaborative coaching style enabling people to think things through from different perspectives.
Paul Johnson
Senior Trainer & Consultant
Management Development & Leadership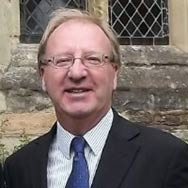 Paul is a highly versatile training professional with extensive knowledge of training built up through over 20-years' experience in training consultancy, design and delivery.
A self-motivated, dedicated and genuine individual, Paul is professionally qualified in training with NVQ Level 4's in Training Design and Management – Assoc. CIPD.
Paul is a nationally recognised trainer and was a recent finalist at the Customer Service National Awards for Trainer of the Year.
Paul is a creative and positive trainer who can adapt himself to any business environment to deliver relevant and bespoke training solutions.
Head of Programme Development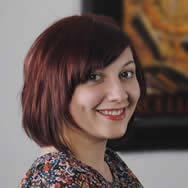 Louise heads up the training team at MTD Training, ensuring that our training is designed and delivered to the highest standards.
Louise is responsible for managing MTD's bespoke training courses and ongoing management development programmes, which we deliver in-house for companies of all sizes and sectors across the UK and internationally.
Jessica Taplin
Training Manager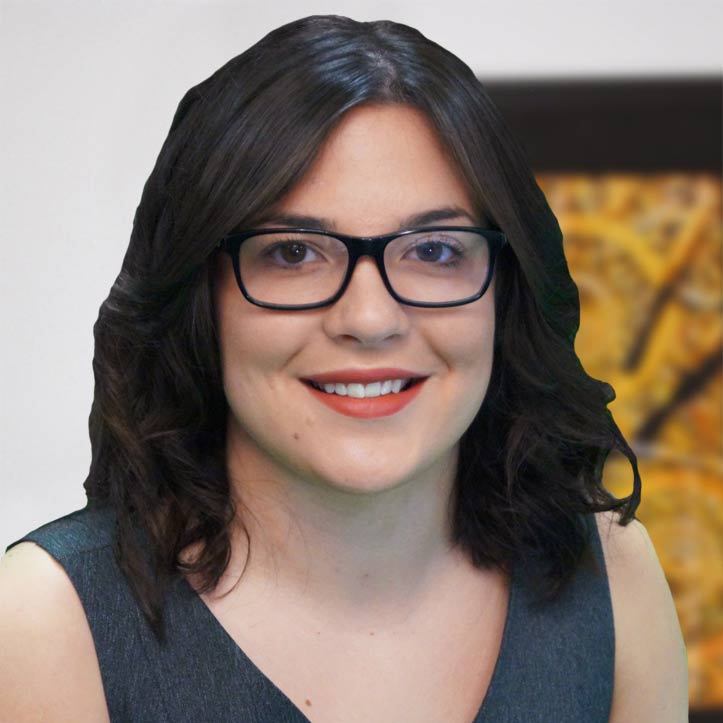 Jessica is responsible for managing MTD's  open training courses that we run up and down the country.
Jessica liaises with our network of trainers and will ensure that your experience from start to finish runs smoothly.
Jenny Verman
eLearning Manager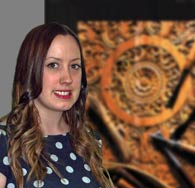 Jenny is responsible for liaising with clients and managing their eLearning projects.
Closely monitoring your projects throughout, Jenny ensures that each project meets the specification and is delivered both punctually and to the highest standard.
Kelli Grinter
Programme Manager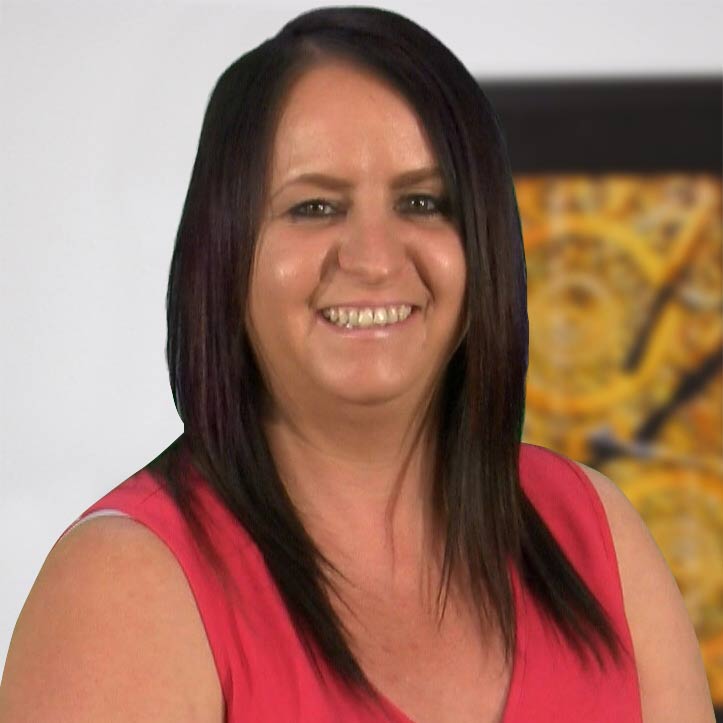 Kelli is responsible for managing the logistics of our open, in-house and eLearning training programmes.
Kelli liaises with the training team to ensure that our high standards are reflected in all of our programmes.
Sam Johnson
Multimedia Assistant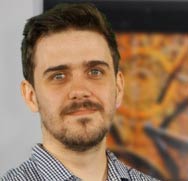 Sam is responsible for managing clients eLearning projects from the initial consultation phase right through to completion.
Sam will work with clients to fully understand their eLearning requirements and will turn these ideas into reality.
Donna Byrne
Admin Manager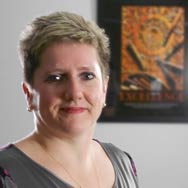 Donna is responsible for the administration of all of MTD's open courses, including handling the course enquiries, course materials and ongoing client relationships.
Ben Lyons
Marketing Assistant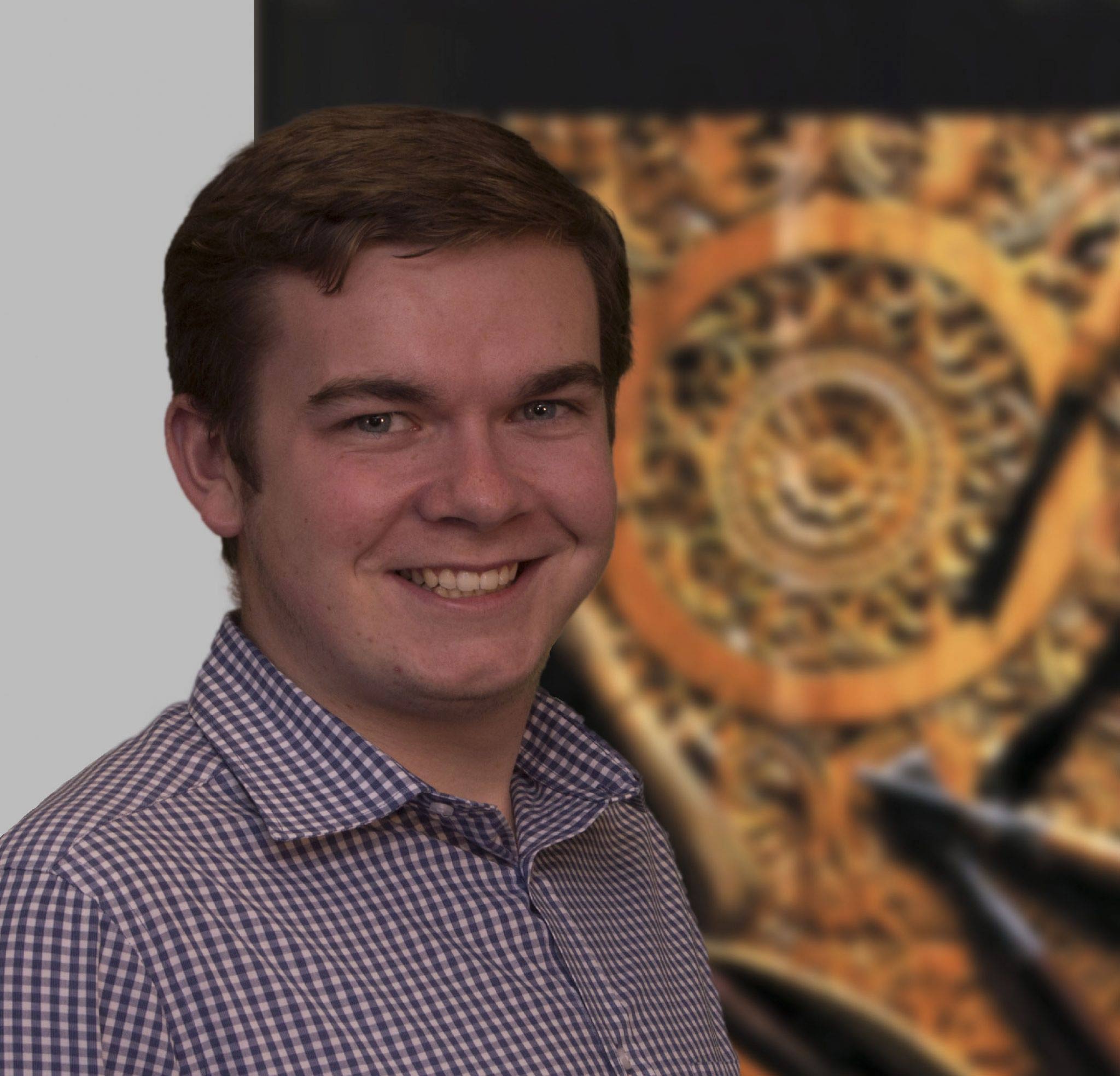 Ben is responsible for all of the online and offline marketing activity within the company.
From branding and campaigns through to social media and PR, Ben finds that no two days are ever the same at MTD.
Get In Touch!
If you have got some training requirements in mind please call us on 0800 849 6732 or complete the online form below and tell us about what they are and we'll get back to you with some options and costs.