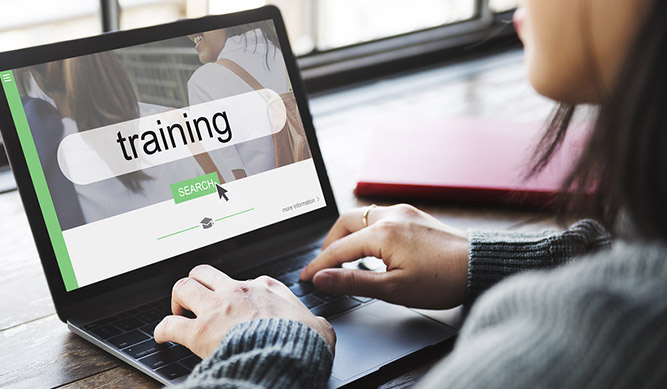 Whether it be an online management or leadership course, LIVE webinars, microlearning, virtual reality or a complete bespoke eLearning solution we have a number of online management training solutions that can help you.
Our online training is practical and interactive – you will not find any traditional, boring eLearning solutions at MTD!Instead our solutions are engaging and will involve the very latest in online learning methodologies to help your managers.
All of our solutions are responsive and ideal for mobile and tablet devices so you can take them wherever and whenever you choose.
We also have several accreditation options available to you if you're looking for formal certification.