Creative & Engaging Management Development Programmes
Award Winning Management Development
If you are looking to
develop your managers into leaders
we can offer you a wide range of solutions to give them the necessary skills, behaviours and tools to lead and motivate their staff more effectively and to really make a significant difference to your company.
Our programmes can be delivered face to face, through LIVE webinars and online management training channels. We can also offer a fully blended solution to suit your needs.
A Management Development Programme (MDP) is a series of modules and activities that are designed and delivered over a longer period of time than your normal in-house training course.
We have run several award winning programmes and we have the flexibility to be able to offer workshops, coaching, assessments, 360 feedback, blended solutions, eLearning, assignments, projects and we are accredited with the CPD, ILM and CMI so we can also offer qualifications and accreditations.
Trusted By The Public & Private Sector
Award Winning
We have won several awards for our management and leadership development
programmes including those below. Maybe you'd like to win one with us too…
The Learning Awards
Best External Solution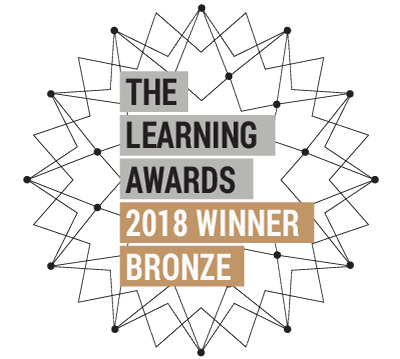 For the excellent results we
achieved for a leadership programme
HR Distinction Awards
Supplier-Led HR Innovation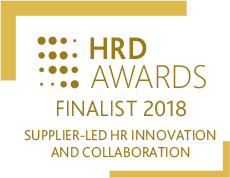 Finalists for an innovative solution
we created for a programme
CIPD
Best HR/L&D Supplier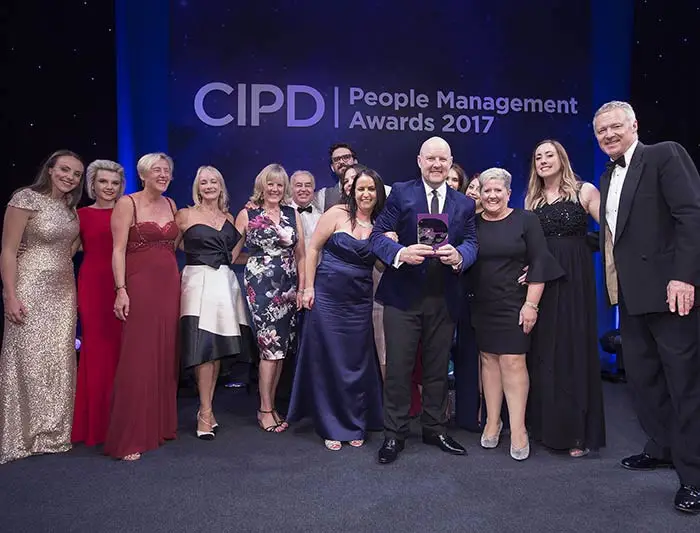 Winners for best leadership
development programme
Personnel Today
Best HR Supplier Partnership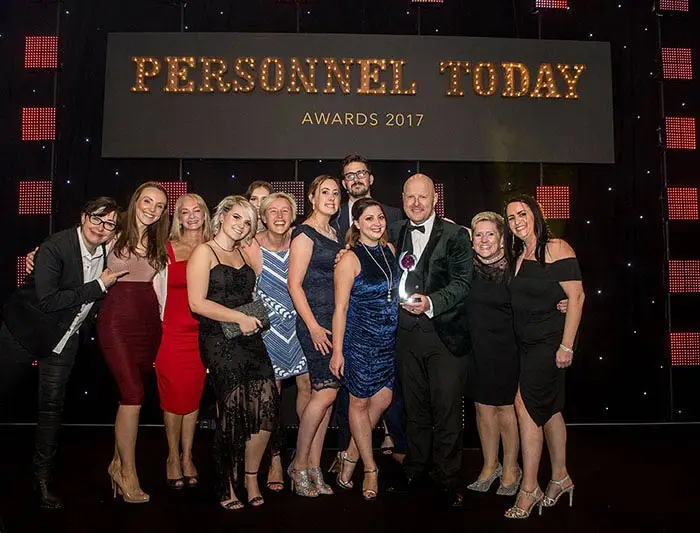 Winners for best management
development programme
MDP Clients
Below are a selection of our MDP clients. Each programme is unique and is designed
around your exact requirements including a complete blended approach of learning
















---
Accreditations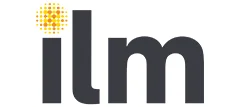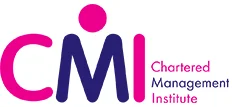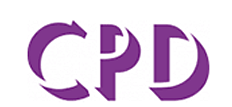 You may want an accredited or formal management and leadership qualification as part of your programme.
To that end we can offer ILM, CMI and CPD accreditations and qualifications.
If the needs be we will work with you to select the right body for your organisation and the right type of assessment, coursework and project work required.
---
Working With MTD…
We strive to make it very easy for you to work with us with no hoops to jump
through and without a fare meter running. Here's what our clients say about us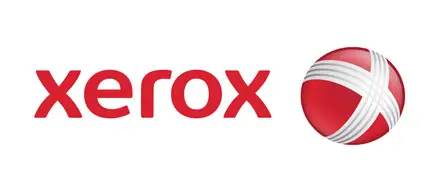 We strongly recommend MTD as a training and coaching provider. For their professionalism and for the successful results we've achieved.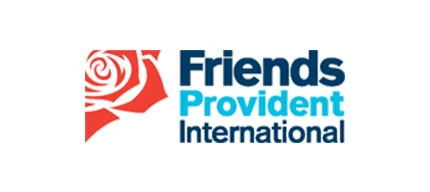 MTD was there for us from day one. They listened to what we wanted, made sure that it was what we needed and delivered to a very high standard.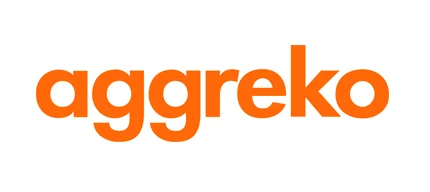 Delivers. That is one word that sums up MTD. On time, beyond expectations, at short notice and without fail. Would highly recommend.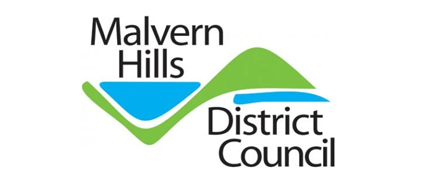 The programme content has been informative, interactive and fun. It has exceeded our high standards of expectation.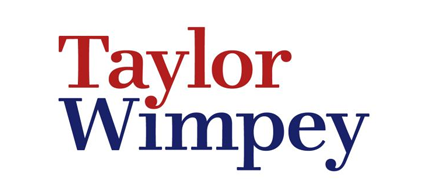 MTD have provided training for all of our Sales Managers. The feedback has been fantastic and we are starting to see the benefits manifest themselves out in the Business Units.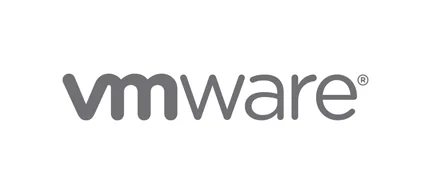 The training was excellent. It was very practical and completely hit the mark. The exercises and case studies were very real and applicable.
 
Potential Contents
There are many options available when it comes to what we can include in your
management development programme. Here are some examples below…
Modular, Face to Face Workshops
These are normally 1 or 2 day classroom style courses spread throughout the duration of the programme at regular intervals. For example, if it is a 6 month management training programme we might run one classroom event per month.
Digital Learning
Make your programme into a blended learning experience by adding online learning, digital assets, microlearning and mobile learning content. These are great as standalone modules or as tools to help your delegates embed the learning.
Webinars/WebEx
Attending a LIVE webinar means that your managers do not need to be away from the office. Our webinars are interactive and normally last between 1 and 2 hours. They include practical exercises, polls, surveys, quizzes and Q&A.
Coaching
With this, each manager receives face to face or telephone coaching sessions. Together they tackle some of the major issues that is holding the manager back at work and they put action plans in place to improve them.
360 Degree Feedback
We use our own 360 feedback tool for this and we can upload your own competency framework or select from our own management and leadership competencies.
Personality & Behavioural Profiling
DISC, Myers Briggs, SDI or Hogans. We can use these as part of your programme to help build self-awareness. We can also give feedback on the output of the assessments through coaching or a group exercise.
Accreditations, Endorsed Programmes & Qualifications
If you are looking for your programme to have some kind of accreditation, endorsement or qualification then we have many options available to you. We can provide these through the CMI, ILM or via the CPD.
Work Based Projects
Applying learning into the workplace is a critical activity. We can build in work based projects into your programme where groups of managers need to work together to complete a specific task.
Team Building Events
These can be on or offsite where the group as a whole or in smaller teams are set challenging events and activities to promote cross functional working and the elements of building high performing teams.
Simulations
With a simulation, groups of managers are "placed" into a real life scenario and it is up to them as a team to create a positive outcome. Could be a major incident for example or implementing a change at work.
Action Learning Sets
Your managers will work through specific aspects of the programme or a particular topic using action learning sets. These are a great way to tackle issues and problems.
Flipped Classroom
A flipped classroom is an approach where the learning and content is sent to your managers before a face to face or webinar session. The session is then focused on the application of the learning.
Your Management or Leadership Development Programme can include some or all of the above!
The choice is yours.
Case Studies
Here are some recent examples of leadership & management development programmes we have been responsible for:

The Brief
Allianz Insurance is one of the largest general insurers in the UK and part of the Allianz SE Group, one of the leading integrated financial services providers worldwide and the largest property and casualty insurer in the world.
They recognised that there was a need for the development of their new managers, who had been brought on-board after a large expansion drive.
Allianz wanted to identify their management potential and build the skills of their entire management team, many of whom were new to the company, along with others who had many years' experience in the industry.
They wanted to develop their 'softer' skills, as the technical side of the job was taken care of by training and development inside the company. Any training carried out was to be aimed at evolving their management, coaching, delegating and overall leadership skills.
The Solution
After analysing the overall outcomes required by Allianz, MTD developed a bespoke twelve-month programme that covered all aspects of leadership within the insurance industry. It was aimed at new and existing managers who had varied exposure to training and development.
Following a 360 review, a Myers-Briggs analysis and a Belbin report, the material was developed that helped all participants to partake in line with their own particular learning styles.
The Feedback
The programme was very successful. The feedback was excellent and there was an increase of 21% in the scores obtained from a pre and post-programme 360 degree exercise that was carried out. Allianz has continued to use MTD each year for different cohorts of their managers. Over 100 managers have now been involved in the development programme.
The success of the programme has meant many managers have been allocated for promotional prospects, and the feedback has allowed MTD to bespoke the information for all delegates.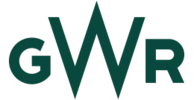 The Brief
Great Western Railway (GWR) was looking for a transformational and enduring leadership development programme which focused on behavioural change and using best-practice benchmarks from within and outside the railway industry.
There were a number of game changing internal and external projects that were on the horizon so all of the middle and senior management layers within GWR needed to be equipped with the skills and techniques to be able to drive GWR through the change and on to the next level.
Traditionally there was a transactional culture within the organisation and many managers on the programme had little exposure to modern management techniques and the large geographical range and complexity of the rail network had led to some silo working.
The objective of the leadership development programme was to get their managers engaged with the inherent and future change of the organisation and to provide them with a toolbox of skills to be able to lead, motivate and develop their people.
The Solution
Following a comprehensive training needs analysis, MTD designed and delivered an 18-month Leadership Development Programme (LDP) involving 75 senior and 280 middle managers within the organisation.
The programme included a mixture of workshops, DISC profiling, 360 degree feedback, eLearning, action learning sets and creating an online management academy.
A total of 5 trainers were used and workshops were delivered across 4 different locations. MTD's administration department was responsible for all of the programme management.
The Feedback
The programme was accompanied by a rigorous evaluation piece that measured all 4 levels of the Kirkpatrick model. Here are some key highlights that were gathered just 4 months after the end of the programme:
Internal training courses had a historic attendance rate of 75%. The LDP achieved 90%.
Quality of the design of the programme achieved 4.9 out of 6
Quality of the delivery of the programme achieved 5.3 out of 6
360 degree feedback scores – 11% improvement pre vs post programme
Cost Savings – Managers saved GWR £494.7k due to actions taken from the programme
Revenue Increases – GWR have had increases in revenues of £750.2k directly linked to actions taken from the programme
Time Savings – Managers have experienced increases in time savings of 19% linked to actions taken from the programme
Team Performance & Confidence – GWR's middle and senior manager's confidence increased by 37%
A 33% increase in team performance due to the behaviours and skills learnt from the training.
Crucial development areas for GWR were a complete change in behaviour and culture with regards to Safety Leadership, and the programme achieved the following results:
30% reduction in accidents and incidents
22% increase near miss reports linked to safety behaviours
38% reduction of LTIs relating to unsafe behaviours
As a direct by product of the training, due to the improvements in business KPIs and crucial development areas, there was also a 33% increase in customer satisfaction.

The Brief
The programme was first launched to the UK management population. It has since been rolled out to France, Poland and Spain. Over 200 managers have attended the programme, a great reflection in not only how successful it has been, but on the trust this global company places in MTD to assist in their overall management development.
Xerox had a need for developing their European management teams and turned to MTD to come up with the answers. The company required detailed cultural differences in the programmes, which were to be run in the UK, France, Spain and Poland.
Emphasis was to be placed on how their management team could strategise future working relationships with their European teams and how to keep up with the ever increasing demands of their customer base.
The programme needed to cover leadership skills and all the softer skills that would encourage good leadership practice to be rolled out throughout the teams that the managers were responsible for.
The Solution
MTD devised a year-long programme for each country, run in the native language, highlighting the key components of leadership for each level of the organisation.
A series of five modules (10 days) was developed that covered the main essential components that make Xerox the company of choice for employees and clients alike.
Soft skills like leadership behaviours and styles were measured and applied after each module. Each manager had direct contact with their programme leader to discuss new elements of leadership that can be applied in their real world.
The Feedback
The programme was first launched back in 2009 to groups in the UK, France, Poland and Spain. Since then, over 200 managers have attended the programme, a great reflection in not only how successful it has been, but on the trust this global company places in MTD to assist in their overall management development.
"We strongly recommend MTD as a training and coaching provider. For their professionalism and for the successful results we have achieved."
Maria Gomez – HR Manager – Xerox

"The programme content has been
informative, interactive and fun…"
"I have no hesitation in commenting on the Management Development Programme that has been delivered here at Malvern by Mark Williams of MTD. Mark is very professional, enthusiastic, and dedicated.  The programme content has been informative, interactive and fun, has been well received, and has more than adequately met our high standards of expectation"
Tina Beckett – Learning & Development Officer – Malvern Hills District Council
The Brief
Malvern Hills District Council identified that the quality of their leadership would be a vital factor in becoming one of the best performing District Councils in the country.
To that end, they wanted to develop their 50 managers to lead and drive the council forward and to bring some "commercial awareness" to how the district was being run. We were selected to design, implement and deliver their management development programme.
The Solution
After gathering and determining the requirements we designed and delivered a modular 6 month Management Training Development Programme and following on from that a Team Effectiveness and Organisational Learning strategy to be implemented throughout the council.
Within this particular solution, we wanted to ensure that:
The managers were not taken away from the workplace for long periods of time.
The MDP should be a mixture of training based modules and other learning activities that can be completed "at the office"
A support structure is put in place that supports and aids the learning after a training event has taken place.
Steps will be taken to measure the success of the MDP and to ensure that Malvern District Council has received "Value for money"
The MDP should support the competency framework that has been developed and use this as a baseline to build skills and behaviours.
The Contents
The Management Development Programme Consisted Of:
6 Training Modules – each of 2-days in duration spread across the 6 months
Each manager to receive 2 formal coaching sessions with a qualified coach
2 Work Based assignments to be completed throughout the programme
Ongoing mentoring, support and guidance from each trainer
Ongoing monitoring and evaluation of the success of the programme – 360 degree feedback, interviews, assessments, behavioural and performance changes in the delegates
The Team Effectiveness & Organisational Learning Programme Consisted Of:
Team planning and implementation away days
Cross departmental working analysis on how work is constructed and how it all fits together across multiple areas
Best practise sharing and performance improvement workshops to develop organisational learning capacity across the council
Mentoring programme implemented throughout the council to foster and promote learning and development
Feedback
"An excellent programme. I loved the inclusive approach. I am now going to be able to work much more closely with support staff so they understand my needs and I understand theirs"
Colin Davis – Strategic Director Operational Services
"The various assessments and questionnaires gave a great insight into my "comfort zones" in terms of styles and behaviours. I can now reflect on this and be aware that I may need to step back and modify my approach to certain situations"
Siobhan Moss – Accountancy Services Manager
"The programme completely met my needs. I really liked the way that leadership was applied to real life situations. I now know how to "lead" rather than "manage". Thank you! It was a great opportunity for development"
Peter Gillett – Head Of Financial Services & IT
"It was a very enjoyable programme. A great team effort. I will now be able to look at the "bigger picture" rather than just my little piece of the council! Mark was an excellent tutor throughout the modules – thank you"
Hilary Law – Careline Services Officer
---

"Our Leading High Performance Teams Programme has
been brilliantly received by the participants…"
"We chose MTD because of their enthusiasm at our initial meetings and because we felt their refreshing approach to people development fitted our particular needs. I feel we have now developed a very professional relationship but with a personal touch. Our Leading High Performance Teams Programme has been brilliantly received by the participants and we are starting to see the benefits that we had hoped for."
John Owen – Training Manager – Friends Provident International
The Brief
Friends Provident International Limited (FPIL) is the international operation for Friends Provident Life and Pensions, one of the major players in the UK life and pensions market. Friends Provident recently acquired FPIL from Royal Sun Alliance.
It was anticipated that there would be significant changes to the structure and approach to their traditional business model, and the nature of what each of their operational sites delivers would change significantly and dramatically in the next 3 to 5 years. FPIL recognised that they needed to equip their managers with the tools and skills to drive through this change and to ultimately deliver the FPIL promise to its customers in ever changing circumstances.
The Solution
MTD were chosen to deliver FPIL's Management Development Programme that was designed and based around their existing competency framework. We were also chosen to deliver supervisor training courses to FPIL's high potential mentors.
It was important to FPIL that it was an accredited programme and hence we made the programme an "endorsed award" from the Institute of Leadership and Management.

The Contents
The Management Development Programme Consisted Of:
6 Training Modules – each of 2-days in duration spread across the 6 months
Each manager to receive 2 formal coaching sessions with a qualified coach
1 work based assignment that formed the evaluation criteria for the formal accreditation from the ILM.
Ongoing mentoring, support and guidance from each trainer
Ongoing monitoring and evaluation of the success of the programme – 360 degree feedback, interviews, assessments, behavioural and performance changes in the delegates
---
Get In Touch!
If you have got some training requirements in mind please call us on 0333 320 2883 or complete the online form below and tell us about what they are and we'll get back to you with some options and costs.