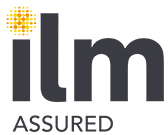 OUR COURSES ARE ACCREDITED WITH THE


INSTITUTE OF LEADERSHIP & MANAGEMENT

AND ALSO

CPD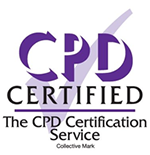 What Can You Expect From An MTD Open Course?
Practical
Our Management Training is very practical and is based on learning real world techniques that you can apply immediately in the workplace.
Fun
What's the point of learning if it's not fun? We make the whole process of learning and development an enjoyable experience.
Great Mix Of Delegates
One of the real advantages of attending one of our courses is that you will be mixing with other managers of a similar level and experience from all different industries. It's great for networking and learning from one another.
Results
Our Feefo ratings are incredibly high which means that our content and delivery is spot on. We also listen to feedback from our delegates and are all always tweaking what we do to make sure that it matches with the demands placed on today's modern manager.
We Listen To You Before The Course
Pre-workshop questionnaires are sent to you prior to the course. We want to get to know you. Your strengths and areas of development, your experience and what specifically you want to get out of the course. We'll then tweak the course accordingly or make sure that your needs are covered by some ad-hoc coaching or through some of our resources.
Our Trainers Have Got The Scars Of Battle
Our trainers have been junior, middle and senior managers in the past. They understand the pressures and the work that you do and so can relate the learning back to practical examples that will help you.
Accreditation
All of our courses are accredited by the ILM and CPD. This gives you the assurance that they meet the respective benchmark and quality standards that the ILM and CPD require.
Post-Workshop Support
After the course is when the real work starts! We will provide you access to our Online Management Training academy full of videos, articles, tips, and cheat sheets to help you embed the learning at work.
Brain Friendly Techniques
We understand how you learn best, and we include a lot of brain friendly learning methods to cater for all learning styles.
No Pressure
You won't be put on the spot or made to feel uncomfortable. We don't do that. Instead, you'll be able to learn new skills and behaviours in a safe environment.
You'll Be Well Looked After
Refreshments and lunch are provided throughout the day, so we'll keep you well fed and watered.
---
Management Courses