Flexible, Bespoke

360 Degree Feedback

Solutions
Or Off The Shelf Options – The Choice Is Yours!
Imagine that each of your managers receive a spider graph on their performance like the one below and that they also receive a report that contains the breakdown of the feedback received for each of the competencies.
Just think how useful that would be to drive the performance of the leadership within your organisation.
Especially so for the manager below as there seems to be a big disconnect between how they perceive their performance compared to those who provided feedback on them!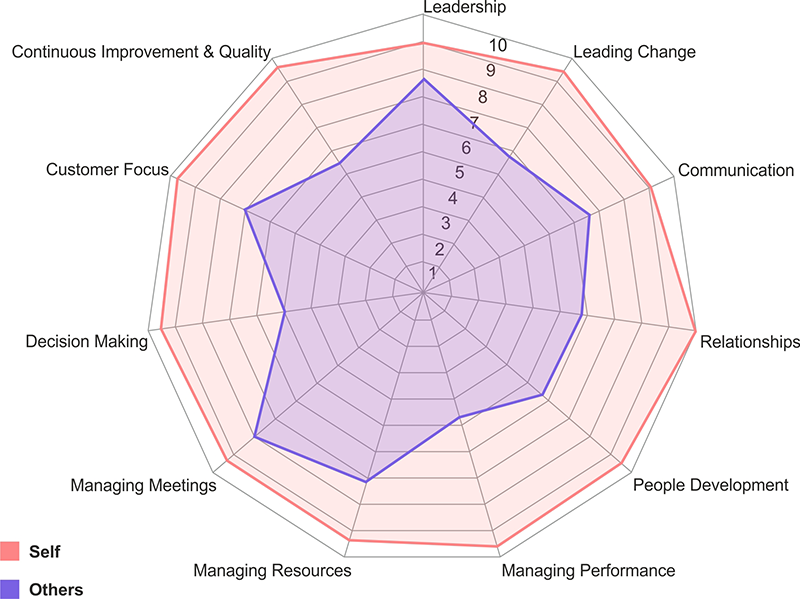 Below are some of our clients that use our 360 degree feedback solutions.
Some of them use our 360 statements as they are.
Some use their own criteria and others use our statements as a baseline and then amend and adapt them to fit exactly what they need.
Whatever you need, we have a solution!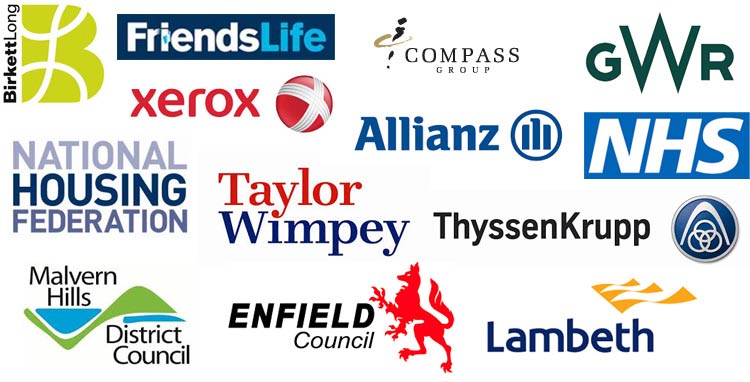 Download A Sample Report
MTD360 gives you complete flexibility over your staff development needs.
MTD360 is ideal for staff appraisals, identifying development needs and for use before, during and after training programmes.
Our team can run the whole project for you at no additional cost or we can give you access to the system and you can run it yourself.
Off The Shelf or Bespoke
We have a number of off the shelf 360 degree feedback management and leadership questionnaires that you can use "as is" or you can download them and make changes to ensure that you are measuring exactly what you need.
These include:
CEO/Executive Level – 78 Statements
Generic Manager Level – 30 Statements
Middle/Senior Manager Level – 80 Statements
Team Leader/Supervisor Level – 55 Statements
Or indeed, you can develop your own questionnaire and start from scratch so if you have a competency development framework in place already for example, you can measure against that…exactly.
Hence receiving the feedback on your managers and/or sales people that will really make a difference to them personally and your organisation as a whole.
Want to compare your managers over time?
We have an option that will enable you to do exactly that.
You can ask your managers to complete a 360 now and then they can complete the same questionnaire, in say 3-6 months, and our system will enable you to compare the results for improvements.
We also have an option where you can ask respondents to rate a manager now and compare it to any time in the past too.
So if they have just completed a training event or a staff appraisal and you would like to compare what they are like now to a point in the past then the MTD360 programme can do that for you also.
Get In Touch!
If you have got some 360 degree feedback requirements in mind please call us on 0333 320 2883 or complete the online form below.