Handle Complaints In The Right Way
Complaint Handling Training Overview
Receiving complaints is inevitable – how you deal with them
will set yourself apart from your competition!
The way that your frontline staff work with your customers in handling complaints has a direct impact on your bottom line and the lifetime value of your relationship with that customer!
Make sure that every customer experience is a memorable one with our "Complaint Handling Skills Course".
This 1-day in-house complaint handling course is aimed at those people with direct contact with your customers, whether it be face to face, on the telephone or via the internet.
Below are indicative complaint handling training topics.
Select which ones you would like to make up your course or tell us what you need.
---
Indicative Content
Service Excellence
What does excellence look like and are we providing it?
Developing a customer centric approach
How can we delight our customers?
Communication Awareness
Communication styles reviewed
The importance of effective communication at work
The effects of poor communication
Developing a conversational style
Questioning & Listening
Engaging with your customers naturally
The importance of listening
Questioning and listening skills
Language – how to be assertive and not aggressive
Involving the customer – revealing pain, needs and wants
Summarising needs
Dealing With Complaints
What really is the issue?
Focus on facts not behaviour
Understanding the 4 different types of irate customers
Diffusing the situation
Looking for win-win solutions
Turning dissatisfaction into satisfaction
Overcoming the fear and nerves when talking to senior customers
Action Planning
What are you going to do more of?
What are you going to do less of?
What are you going to start doing?
What are you going to stop doing?
Make An Enquiry Today
Please complete our enquiry form with
your requirements or give our team a call.
CPD Certificate
Our courses are CPD Certified. All participants receive a CPD Certificate after taking this course at no additional cost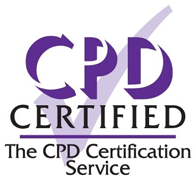 ---
Clients
Here are some of our clients in the private and non-profit sector that we have delivered training to
---
Learn more about
our in-house training
and why choose MTD
as your provider
---
Get In Touch!
If you have got some training requirements in mind please call us on 0333 320 2883 or complete the online form below and tell us about what they are and we'll get back to you with some options and costs.