Customer Care Essentials
Overview
The way that your staff work with and interact with your customers has a direct impact on your bottom line!
Make sure that they have the best skills, strategies and techniques to ensure that every customer experience is a memorable one with this "Customer Care Service Excellence Course"
This is a 1-day in-house course aimed at those people with direct contact with your customers whether it be face to face, on the telephone or via the internet.
Below are indicative training topics.
Select which ones you would like to make up your course or tell us what you need.
---
Indicative Content
Introduction & Objectives
What does excellence look like in the role?
Understand what is poor, good and excellent customer service
Best practices and telephone 'etiquette' when answering, holding or transferring calls
Communication Awareness
Communication styles reviewed
The importance of effective communication
The effects of poor communication
Developing a conversational style – building rapport with the client
Questioning & Listening
Questioning and listening skills
Language – how to be assertive and not aggressive
Customer Service – revealing pain, needs and wants
Helping the non-technical customer to verbalise their issues
Dealing With Complaints
What really is the issue?
Diffusing the situation
Handling complaints positively looking for win-win solutions
Resolving the complaint where possible – taking ownership of the complaint

How to follow up or signpost effectively – not 'passing the buck'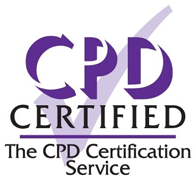 All of our management training courses are
CPD Certified.
This means that all participants will receive a CPD Certificate after taking this course.
There's no additional cost for the certificate.
Get In Touch!
If you have got some training requirements in mind please call us on 0333 320 2883 or complete the online form below and tell us about what they are and we'll get back to you with some options and costs.