Overview
We all have to hold difficult conversations at one point or another.
They could include giving some negative/corrective feedback to an individual or having to break bad news to a group of workers.
Some find it easier than others but with the right technique and strategy you can approach these conversations in a more structured and planned way so they reduce the amount of stress that they place on you.
Objectives
By the end of this workshop, you will be able to:
Describe why we find it difficult to hold challenging conversations
Plan out a conversation using a specific structure to follow
Understand the fundamentals of giving constructive feedback and being objective
Become more assertive in your communications
Understand different types of people and how to handle each one
Workshop Outline
Duration: 45 minutes through to 2 hour versions available.
Materials: Virtual handouts provided to work through
Objectives of this workshop
Why people find it difficult to have tough conversations with others
Understanding the DNA of difficult conversations
How to give feedback in the right way
Understanding how people react to feedback – the DAWA stages
Positioning difficult conversations – planning and preparation
Delivering difficult conversations and messages – structure
Understanding different people types/styles and how to tailor your approach
6 types of assertion
Dealing with aggression
---
CPD Certificate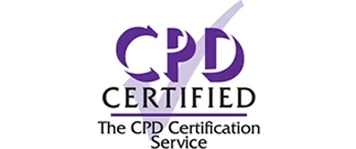 CPD Accredited
This webinar is CPD Certified (Continued Professional Development.) This gives you the assurance that it is of the very highest standard.
Upon completing the webinar all attendees will receive a formal CPD certificate for their records.
---
This Session Includes
Pre-Session Activity
Polls & Questions
Hand Up Q&A
Interactive Exercises
Case Studies & Examples
Recorded For Future Playback
---

Customise Your Webinar
We can add, take out or amend any content that you like to make sure that we design and deliver your webinar EXACTLY as you want it.
Please contact us on 0333 320 2883 or email info@mtdtraining.com to discuss your requirements