Overview
With this webinar you will learn the skills, techniques and strategies to plan, lead and participate effectively in meetings of all kinds: from impromptu, on the spot discussions between colleagues, to formal presentations and meetings with external suppliers or clients.
Objectives
By the end of this workshop, you will be able to:
Appreciate the wasted time spent in meetings
Understand the DNA of a successful meeting
Plan and prepare for your upcoming meetings
Keep control of the participants
Focus your meetings on action
Workshop Outline
Duration: 45 minutes through to 2 hour versions available.
Materials: Virtual handouts provided to work through
Objectives of this workshop
Understanding the problems you face with meetings
Meeting breakdown – they key components of a successful meeting
Pre-meeting planning and preparation – how to do it
Essential pre-meeting tasks to ensure maximum involvement
How to open your meeting with impact
How to control difficult people who won't shut up!
Summarising, creating actions and reviewing
Next steps – signally next steps and follow up
---
CPD Certificate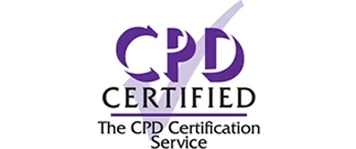 CPD Accredited
This webinar is CPD Certified (Continued Professional Development.) This gives you the assurance that it is of the very highest standard.
Upon completing the webinar all attendees will receive a formal CPD certificate for their records.
---
This Session Includes
Pre-Session Activity
Polls & Questions
Hand Up Q&A
Interactive Exercises
Case Studies & Examples
Recorded For Future Playback
---

Customise Your Webinar
We can add, take out or amend any content that you like to make sure that we design and deliver your webinar EXACTLY as you want it.
Please contact us on 0333 320 2883 or email info@mtdtraining.com to discuss your requirements