Upskill, Develop And Motivate Your People
We can design and deliver an
Apprenticeship Programme
for you and if you're an SME the
government will pay 95% of the fees.
If you've got 10 to 15 people with the same needs then our SME programmes are ideal and the average cost per head will be approximately £225 – £350 per person for you to pay and the government will pay the rest.
For that, each employee receives a minimum of 5 masterclass workshops, regular coaching sessions, online learning, 20% off the job learning and an end point assessment.
Modern day apprenticeships are aimed at every level within your organisation some being to the equivalent of a degree level. Apprenticeships are no longer just for 16 to 25 year olds.
Instead, they are practical, work-based development programmes normally run over a period of 12+ months.
For an SME they are an ideal way to upskill your workforce and to drive the results that you want to see from your people.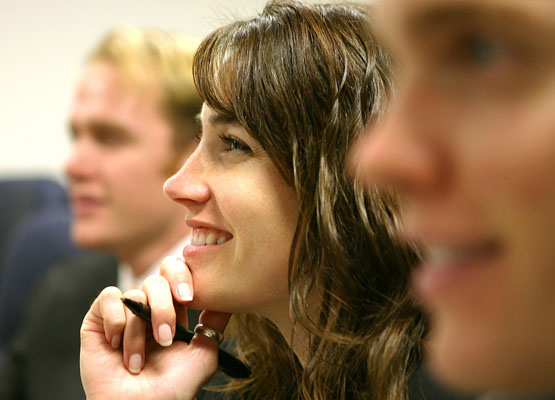 ---
What's Included In An Apprenticeship Programme?
Onboarding & Induction
Initial workshop and event about the programme and how to get a high grade.
Series Of Masterclasses
Practical and engaging. Can be classroom based or delivered virtually. Run by best in class trainers.
Digital Learning
To take in-between masterclasses and to help embed the learning. Self-study and in the flow of work resources.
Ongoing Reviews
Held between the learner, employer and skills coach to monitor progress and to make any adjustments.
End Point Assessment
End of programme assessment. Consists of activities like observations, evidence, tests and discussions.
Skills Individual Learning Plan
Creation of a pre-programme learning and development plan. Includes goal setting and actions.
Regular Coaching Sessions
One to one development with a designated skills coach. Covers skills and an assessment progress review.
Off-The-Job Training
20% of the learner's total working hours is used for "off-the-job" learning and development activities.
Support & Help
Our designated skills coaches will always be on hand to help your learners all throughout the programme.
Apprenticeship
Learners gain a pass, merit or distinction from their end point assessment based on their results.
---
Current Programmes We Offer
---
APPRENTICESHIPS
Understand Some Of
The Biggest Benefits
Here are some of the
main advantages
of apprenticeship programmes. You'll not only create a better skilled workforce but you'll also improve bottom line business performance.
Create a Highly Skilled Workforce
Improved Performance, Productivity & Retention
Improved Morale & Motivation
Revitalise & Refresh Your Company
The Government Will Pay 95% Of The Fees
---
Get In Touch!
If you have got some training requirements in mind please call us on 0333 320 2883 or complete the online form below and tell us about what they are and we'll get back to you with some options and costs.