Who Is This Programme For?
Whether you are liaising with customers in a sales support role or working with internal stakeholders as a business administrator, our Business Administration Level 3 apprenticeship will help you improve your business support and administration skills.
Learners will be provided with the knowledge, skills, and behaviours to excel in their career being able to improve the efficiency of their organisation, supporting functional areas and providing the highest levels of value.
Our programmes are completely flexible in terms of delivery with minimum numbers of 1!
We can run this as an internal in-house training programme for a cohort or we can use our eco-delivery method all through virtual training and online coaching enabling us to run the programme on a personalised, individual basis.
---
What Will You Learn?
This programme covers all the essentials of a Business Administrator's role to include problem solving, stakeholder management, planning and organising meetings.
It will develop your business knowledge and skills whilst you undertake and lead a project to implement/adapt a new or existing process or procedure, using appropriate tools to scope, plan, monitor and report on success.
The programme will cover all the essential knowledge skills and behaviours that are required to become a successful Business Administrator that can support progression to management.
How Will You Learn?
This is a 12-to-18-month programme and with our flexible delivery model, the choice is yours on how you would like to learn.
If you have several employees within your organisation that have the same needs then we can run this programme as a cohort with a mixture of face to face, virtual and /or blended sessions- we will work with you to determine the right mix. Conversely, we can run this as an individual programme.
Our eco-delivery model is a mixture of regular one to one virtual training and online coaching sessions removing the need for learners to leave the office or their home.
---
Learner & Employer Feedback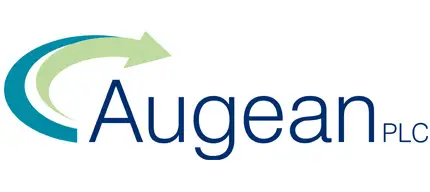 The programme has been very insightful and engaging – full of detailed discussion and real examples based off my current workload.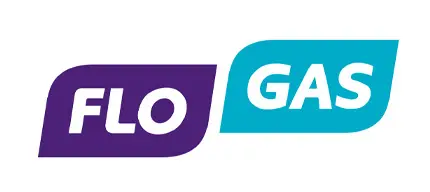 Through the programme, we are already implementing new ideas into the everyday which are improving our processes.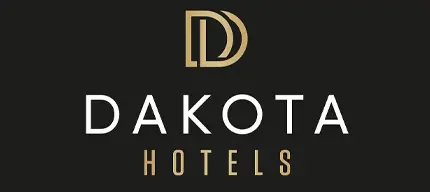 I can see a real change in my learner and how they are approaching tasks, conversations and strategic thinking.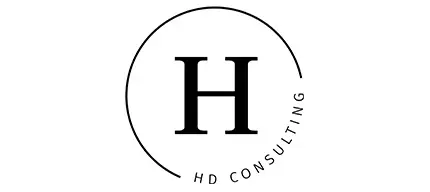 I'm enjoying the programme and can see the application of my learning in my day-to-day role.
---
Delivery Options
Cohort Delivery
In-house, customised delivery for a number of you from the same company. Choose from face to face, virtual and online delivery methods.
Individual Learner
Monthly 2 hour virtual training and coaching sessions for individual learners. Flexible, remote learning that is personalised to your role.
---
Core Content
Learners Will Cover
Multiple use of IT systems and packages
Create business documents using bespoke software
Perform financial processes
Review, record and analyse data
Demonstrate a level of expertise in the use of various IT systems
Record and document production
Produce accurate records in a professional context
Organise and participate in meetings to compose accurate minutes
Coach others in the process to complete tasks
Apply a solution-based approach to improve business processes
Personal development
Understand the importance of CPD
Perform thorough self-assessment to participate in reviews and appraisals
Recognise different methods of obtaining feedback for development
Participate in reviews/appraisals
Understanding the organisation
Understand organisation's purpose, mission, vision, and values
Explore hierarchal structures and how they link to individual teams
Understand market forces that impact on the business
Identify the purpose and value of the supply chain
Personal qualities and professionalism
Adhere and understand the code of conduct within the business
Act as a role model for others
Understand business culture and ethos
Accept and deal with change in a positive manner.
Stakeholders
Manage stakeholder effectively to meet business needs
Liaise with internal/ external stakeholders
Identify suppliers or stakeholders from inside or outside of the UK
Engage and foster relationships with suppliers/stakeholders
Business Fundamentals
Understand, support, and implement relevant laws and regulations in a business
Accept and deal with change in a positive manner
Effective team working
Challenge inappropriate culture
Communication
Use the most appropriate channel to communicate effectively
Demonstrate agility and confidence when communicating
Apply a range of social media solutions
Champion a particular communication channel
Quality and best practice
Understand and apply relevant laws and regulations
Continuous improvement
Share administrative best practice
Apply problem solving skills to resolve complex or challenging complaints
Project management
Plan and manage a project
Demonstrate leadership skills when managing the project
Apply a range of project management tools and principles
Evaluate the quality of projects delivered
Want to make an enquiry?
Please speak with one of our L&D team
or use our enquiry form to learn more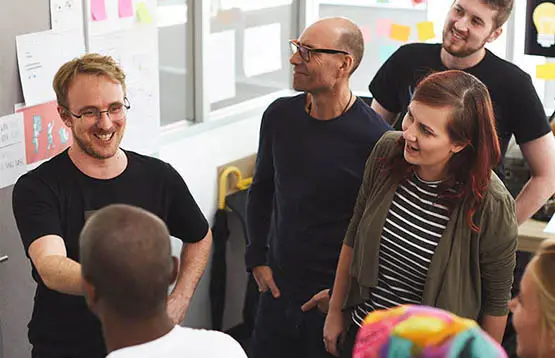 BLENDED APPROACH
Programme Structure
This programme will been designed and delivered in a way that will maximise the performance of each learner. Learning the theory of a topic is great but it's what the learner does to embed the learning and actually use it, that matters most.
All learning is reinforced with ongoing coaching, online resources and off-the-job activity to bring it all to life.
Each part of the programme will support each learner to apply their knowledge and skills via INTENT – IMPLEMENT – IMPACT.
What did they plan to change?
What did they change and how?
What impact did it make?
---
Each Learner
Receives
Onboarding & Induction
Initial workshop and event about the programme and how to get a high grade.
Skills Individual Learning Plan
Creation of a pre-programme learning and development plan. Includes goal setting and actions.
Practical Learning Events
These can consist of workshops, masterclasses, virtual training, action learning sets, projects or coaching.
Regular Coaching Sessions
One to one development with a designated skills coach. Covers skills and an assessment progress review.
Digital Learning
To take in-between learning events and to help embed the learning. Self-study and in the flow of work resources.
Off-The-Job Training
20% of the learner's total working hours is used for "off-the-job" learning and development activities.
Ongoing Reviews
Held between the learner, employer and skills coach to monitor progress and to make any adjustments.
Support & Help
Our designated skills coaches will always be on hand to help your learners all throughout the programme.
End Point Assessment
End of programme assessment. Consists of activities like observations, evidence, tests and discussions.
Apprenticeship
Learners gain a pass, merit or distinction from their end point assessment based on their results.
---
---
Current Programmes
---
Get In Touch!
If you have got some training requirements in mind please call us on 0333 320 2883 or complete the online form below and tell us about what they are and we'll get back to you with some options and costs.