Content Ideas For Your Appraisal Training
Running Effective & Motivating Appraisals
Unlocking the
productivity and potential of employees
is a key responsibility of every manager and is a most sought-after topic on most of our
Management Training Courses
.
With this 1-day in-house appraisal training course, your managers will work through the key stages of an appraisal from what preparation to do before the meeting through to how to structure the appraisal itself.
Your managers will learn how to set objectives, create development plans, and what to do after the appraisal has taken place.
The programme also includes the vital skill of giving and receiving feedback
Below are indicative appraisal training topics.
Select which ones you would like to make up your course or tell us what you need.
---
Indicative Content
Performance Appraisal Training Sessions
Introduction & Objectives
Why have appraisals?
Purpose and benefits of having staff appraisals
What does excellence look like?
Barriers to effective appraisals – what gets in the way?
Understanding the different types of performance appraisal
The Appraisal Process
Understanding the appraisal process – walkthrough and key points
Your role and responsibility as the appraiser
Clarifying the stages required for both yourself and your team member during this process
Planning & Preparation
Preparing the appraisal plan
Fairness and equality considerations
Information gathering and evidence supporting the data
How to use 360 degree feedback in the appraisal process
Relating the appraisal information to the organisation's staff appraisal and development plan
Running Effective Appraisals
The DNA and structure of a successful meeting
Good communication and balanced discussion
Questioning and listening skills
Objective feedback skills that are specific
Coaching techniques to use throughout the process
Overcoming resistance and handling uncooperative appraisees
Managing Performance
Reviewing good performance
Dealing with poor performance – identifying the causes and exploring this
Objectives – setting clear objectives and using SMART techniques
Appraisee development – defining areas for development
Creating a personal development plan
CPD Certificate
Our courses are CPD Certified. All participants receive a CPD Certificate after taking this course at no additional cost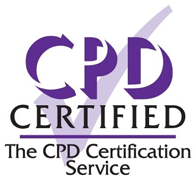 Clients
Here are some of our clients in the private and non-profit sector that we have delivered training to
---
Related Courses
---
Learn more about
our in-house training
and why choose MTD
as your provider
---
Get In Touch!
If you have got some training requirements in mind please call us on 0333 320 2883 or complete the online form below and tell us about what they are and we'll get back to you with some options and costs.