Select from Workshops, Virtual, Coaching or Self-Study
If you have employees who are responsible for dealing with more
complex or technical customer requests, complaints and queries
then this programme can really help them to excel at what they do.
A Customer Service Specialist is an expert in your organisation's products and/or services, who is able to share knowledge with their wider team and colleagues. They gather and analyse data and customer information that influences change and improvements in service.
Our programmes are not chalk and talk! We can customise the style, the format and the delivery of the programme to suit your organisation – it will be a complete bespoke solution so your learners and organisation achieve real, tangible benefits from it.
Some of our employers prefer face to face workshops, others prefer virtual sessions and some prefer the programme to be delivered as action learning sets. You can combine all three or add virtual coaching, self-study and online learning into the mix!
We'll work with you to determine what is best for you.
This programme is fully customisable.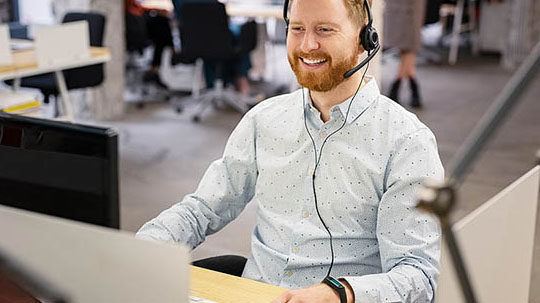 ---
What Will Your Employees Improve?
Knowledge
Business knowledge and understanding
Customer journey knowledge
Knowing your customer and their needs
Customer service culture and environment awareness
Skills
Business focused service delivery
Providing a positive customer experience
Working with your customers
Customer service performance
Service improvement
Behaviours
Developing self
Ownership/responsibility
Team working
Equality – treating customers as individuals
Presentation – to build trust, personal language
---
Programme
Delivery Options
We'll use a mix that works for your organisation
Face to Face Masterclasses
Virtual Masterclasses
Digital Learning
Virtual Coaching
Action Learning Sets
Self Study
---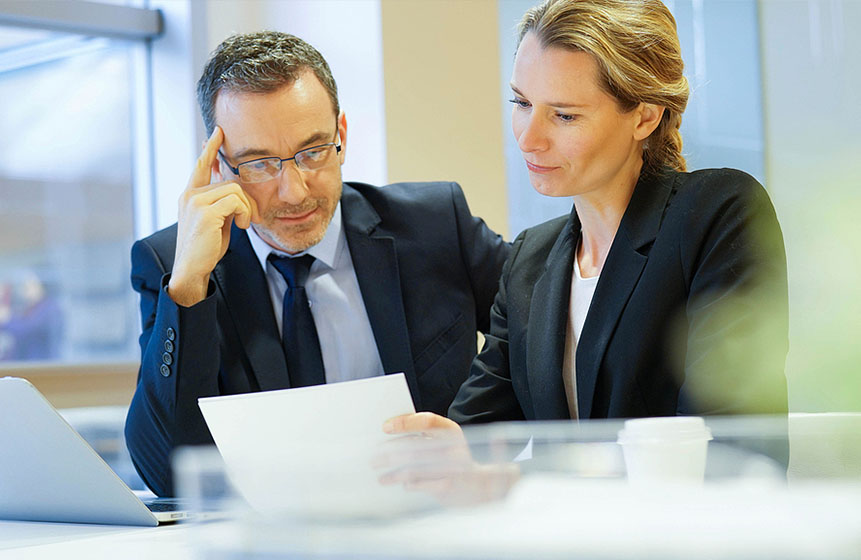 CUSTOMISED & UNIQUE
Developing Your Programme
Key to the success of your apprenticeship programme will be for our team to work in partnership with you to develop your programme so that it reflects your mission, values and behaviours, harnesses core working practices, terminology and that it is relevant to each and every learner and their role.
Working in partnership with our curriculum experts we will develop a programme that is unique to your organisation and your learners.
The programme will be designed around your exact requirements to ensure that you receive real, tangible outcomes that can be evidenced in the workplace – whether that's in a physical office or if your learners work from home.
Below is some further information about the Customer Service Specialist Level 3 programme.
---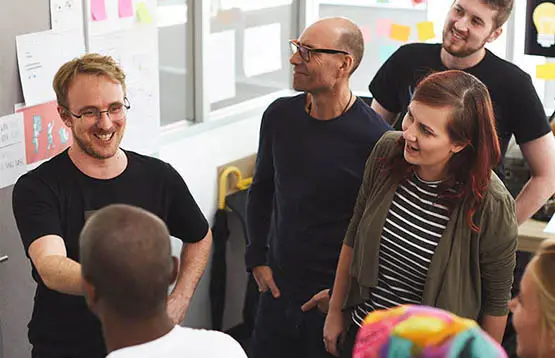 BLENDED APPROACH
Programme Structure
This programme has been designed in a way that will maximise the performance of each learner. Learning the theory of a topic is great but it's what the learner does to embed the learning and actually use it, that matters most.
All learning is reinforced with ongoing coaching, online resources and off-the-job activity to bring it all to life.
Each part of the programme supports the learner to apply their knowledge and skills via INTENT – IMPLEMENT – IMPACT.
What did they plan to change?
What did they change and how?
What impact did it make?
---
Onboarding & Induction
Initial workshop and event about the programme and how to get a high grade.
Practical Learning Events
Practical and engaging. Can be classroom based or delivered virtually. Run by best in class trainers.
Digital Learning
To take in-between learning events and to help embed the learning. Self-study and in the flow of work resources.
Ongoing Reviews
Held between the learner, employer and skills coach to monitor progress and to make any adjustments.
End Point Assessment
End of programme assessment. Consists of activities like observations, evidence, tests and discussions.
Skills Individual Learning Plan
Creation of a pre-programme learning and development plan. Includes goal setting and actions.
Regular Coaching Sessions
One to one development with a designated skills coach. Covers skills and an assessment progress review.
Off-The-Job Training
20% of the learner's total working hours is used for "off-the-job" learning and development activities.
Support & Help
Our designated skills coaches will always be on hand to help your learners all throughout the programme.
Apprenticeship
Learners gain a pass, merit or distinction from their end point assessment based on their results.