MTD design and deliver training events for


small,

medium

and

large

companies

Here are a selection of some of the courses that we have run for our clients:
Great Western Railway – Ongoing leadership development programme
Volvo Construction – A series of 3-day management development workshops
British Board Of Film Classification – 2-day management soft skills course
Waitrose – 2-day presentation skills and how to overcome nerves course
118 118 Directory Enquiries – 2-day grounding in management skills
First Group – 3-day first time leadership course
Friends Provident Int – 12 month management development programme
Mirus – 2-day management skills course
Claire's Accessories – 2-day coaching skills for managers course
Lloyds TSB – 2-day facilitation skills and running effective meetings
MOD Joint Services Command & Services College– 2-day advanced comm skills
British Council – 2-day team building event
Malvern Hills District Council – 6 month management development programme
Merck Serono – 2-day advanced communications skills
XEROX – Ongoing management development programme
Beiersdorf – 1-day cultural awareness workshop
Oxley Developments – 6 month management development programme
PD Hook – 2-day essential management skills workshop
East Midlands Development Agency– 1-day change management course
Lionbridge – 2-day leadership soft skills course
Benfield Group– A series of 1 and 2-day workshops
Allianz – Ongoing management development programme
---
Case Studies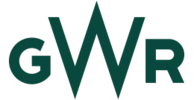 The Brief – Leadership Development Programme for 355 Managers
Great Western Railway (GWR) were looking for a transformational and enduring leadership development programme which focused on behavioural change and using best-practice benchmarks from within and outside the railway industry.
There were a number of game changing internal and external projects that were on the horizon so all of the middle and senior management layers within GWR needed to be equipped with the skills and techniques to be able to drive GWR through the change and on to the next level.
Traditionally there was a transactional culture within the organisation and many managers on the programme had little exposure to modern management techniques and the large geographical range and complexity of the rail network had led to some silo working.
The objective of the leadership development programme was to get their managers engaged with the inherent and future change of the organisation and to provide them with a toolbox of skills to be able to lead, motivate and develop their people.
The Solution
MTD designed and delivered an 18-month Leadership Development Programme (LDP) involving 75 senior and 280 middle managers within the organisation.
The programme included a mixture of workshops, DISC profiling, 360 degree feedback, eLearning, action learning sets and creating an online management academy.
A total of 5 trainers were used and workshops were delivered across 4 different locations. MTD's administration department were responsible for all of the programme management.
The Feedback
The programme was accompanied by a rigorous evaluation piece that measured all 4 levels of the Kirkpatrick model. Here are some key highlights that were gathered just 4 months after the end of the programme:
Internal training courses had a historic attendance rate of 75%. The LDP achieved 90%.
Quality of the design of the programme achieved 4.9 out of 6
Quality of the delivery of the programme achieved 5.3 out of 6
360 degree feedback scores – 11% improvement pre v post programme
Cost Savings – Managers saved GWR £494.7k due to actions taken from the programme
Revenue Increases – GWR have had increases in revenues of £750.2k directly linked to actions taken from the programme
Time Savings – Managers have experienced increases in time savings of 19% linked to actions taken from the programme
Team Performance & Confidence – GWR's middle and senior manager's confidence increased by 37%
A 33% increase in team performance due to the behaviours and skills learnt from the training.
Crucial development areas for GWR were a complete change in behaviour and culture with regards to Safety Leadership, and the programme achieved the following results:
30% reduction in accidents and incidents
22% increase near miss reports linked to safety behaviours
38% reduction of LTIs relating to unsafe behaviours
As a direct by product of the training, due to the improvements in business KPIs and crucial development areas, there was also a 33% increase in customer satisfaction.
---

The Requirement – "Senior and Middle Management Development for Worldwide Operations"
Volvo CE's products and services are offered in more than 125 countries through proprietary or independent dealerships. Customers are using Volvo machines in quarries & aggregates, energy related industries (oil & gas), heavy infrastructure, utilities, road construction, building, demolition, recycling industry, industrial material handling, and forestry industry.
Volvo had the need to develop 12 senior managers who hold positions worldwide, and 17 middle managers who have the potential to step up to the next level. Countries represented include Sweden, France, USA, Malaysia, UK and many others throughout Europe. Volvo approached MTD to discuss options and opportunities for programmes in Switzerland and Sweden.
The Solution
We produced a bespoke management programme for senior and middle manager level, covering subjects as diverse as cultural awareness, team-leadership, delegation skills, personal development, organization skills, planning, decision-making and team building.
In separate three-day programmes, we discussed concepts specific to Volvo, identified areas for improvement, created new projects and designed implementation plans for follow up in three-months' time. All reports were very positive from initial and subsequent feedback.
Feedback
"We initially worked with MTD to plan out a specific, individual, management training programme held over three days with my global site managers from nine sites. This training was undertaken abroad (Geneva, Swiss), in an easily understandable language for all attendees concerned and the content included the entry level items concerned with operational management.
Since then, MTD have provided a similar training for sixteen further managers, mainly from our Technology headquarters in Sweden. This training was further enhanced to include more related topics with clear examples which were really appreciated by the audience.
For the future, we in Volvo CE will continue to work with MTD for further management training and one to one coaching and I fully recommend using this company as they provide a good quality European service for management training. Nothing is too much trouble and they deliver what was requested."
Carl Woodward – Technology Director
---

British Board Of Film Classification
The Requirements – "Management Soft-Skills"
You will most likely recognise BBFC from the opening credits of a movie at the cinema – they are the people who classify the film as a PG, U, 12 etc.
They were looking at providing a 'soft skills' in-house training event for intermediate and line managers.
They wanted the training to focus upon managerial 'soft skills' such as communication – encompassing, amongst other topics, listening, asking and problem-solving; the course would also need to deal with team briefing, coaching and guidance, managing performance issues, creating an open culture, participation in decision making, and the development of good working relationships. BBFC also wanted the training to allow managers to understand their role, exploring the concepts of nurturing ability and skill, motivation and incentive, and the opportunity to participate.
The Solution
A series of 2 day "Management Skills" courses were designed and delivered that covered all of the topics listed above and used training techniques such as accelerated learning, management development questionaires, role plays, team games and NLP.
The main focus was on learning practical skills that the managers could actually use in the workplace rather than lots of theory.

The Requirement? – "Presentation Skills And Overcoming Nerves"
When Waitrose wanted their staff and suppliers to deliver winning presentations they called us.
There was a requirement for all levels of management to present in a professional manner both to internal groups as well as to external suppliers.
The Solution
A 2 day presentations course was designed and delivered that focused on how to structure presentations and how to deliver them in a confident and convincing way. Advanced communication skills were also covered as were several techniques and strategies for overcoming nerves and answering difficult questions.
Over 120 managers went through the programme in total.
Now their managers can control their nerves and deliver confident and powerful presentations that are crisp, clear and without the waffle!
---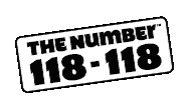 118 118 Directory Enquiries
The Requirement
– "To Provide Our Managers With A Good Grounding In Management Skills"
The Number 118 118 have been plastered over the TV recently promoting their directory enquiries number. We received a call from their HR department because they were looking to improve the skills of a group of their managers providing a good grounding in management and leadership skills.
The Solution
We delivered a 2 day management skills course at their Head Office in Cardiff.
10 managers from cross functional areas attended the training that covered topics such as dealing with poor performance, coaching, performance management, staff development and delegation skills.
---

The Requirement – "Management Skills Course For 5 New Managers"
The First Group are the largest bus operator in the UK running more than 1 in 5 of all local bus services and carrying 2.8 million passengers every day. They also operate freight services through GB Railfreight. First operates the Croydon Tramlink network carrying approximately 20 million passengers a year on behalf of Transport for London.
After a restructure they had 5 brand new managers who had never had any formal management or leadership training before so the requirement was to provide an in-house course that covered all of the main management disciplines so that they could be thoroughly prepared for their new roles.
The Solution
A 3 day "Management & Leadership Skills" course was designed and delivered. This covered all of the main management activities – leadership skills, management styles, learning styles, coaching, appraisals, running one to ones,  running team meetings, dealing with under performers, how to motivate your staff and team, time management, delegation, how to deal with difficult people and communication and assertiveness skills.
Their 5 managers went away with a toolbox of management skills ready and prepared for their new roles.

"Our Leading High Performance Teams Programme has
been brilliantly received by the participants…"
"We chose MTD because of their enthusiasm at our initial meetings and because we felt their refreshing approach to people development fitted our particular needs. I feel we have now developed a very professional relationship but with a personal touch. Our Leading High Performance Teams Programme has been brilliantly received by the participants and we are starting to see the benefits that we had hoped for."
John Owen – Training Manager – Friends Provident International
The Brief
Friends Provident International Limited (FPIL) is the international operation for Friends Provident Life and Pensions, one of the major players in the UK life and pensions market. Friends Provident recently acquired FPIL from Royal Sun Alliance.
It is anticipated that there will be significant changes to the structure and approach to their traditional business model, and the nature of what each of their operational sites delivers will change significantly and dramatically in the next 3 to 5 years. FPIL recognised that they needed to equip their managers with the tools and skills to drive through this change and to ultimately deliver the FPIL promise to it's customers in ever changing circumstances.
The Solution
MTD were chosen to deliver FPIL's Management Development Programme that was designed and based around their existing competency framework.
It was important to FPIL that it was an accredited programme and hence we made the programme an "endorsed award" from the Institute of Leadership and Management"

The Contents
The Management Development Programme Consisted Of:
6 Training Modules – each of 2-days in duration spread across the 6 months
Each manager to receive 2 formal coaching sessions with a qualified coach
1 work based assignment that formed the evaluation criteria for the formal accreditation from the ILM.
Ongoing mentoring, support and guidance from each trainer
Ongoing monitoring and evaluation of the success of the programme – 360 degree feedback, interviews, assessments, behavioural and performance changes in the delegates
---

The Requirement – "A Management Skills Course To Provide Consistency"
Mirus is a non profit making organisation. Their aim is to empower people with learning disabilities to lead valued lives as participating members of local communities and to enjoy full citizens rights. The challenge that Mirus were facing was that it had managers of different ages and with different levels of experience.
Mirus wanted some management courses delivered to ensure that every manager and team leader had a set of tools that they could use to stop the spanish customs that had spread throughout the company when it came to managing their staff.
The Solution
A 2 day "Essential Management Skills" course was developed and delivered. The course covered all of the main disciplines associated with management and leadership excellence.
This included: Leadership for success, time management, effective delegation, coaching and providing feedback, performance management, effective communications skills, dealing with conflict and building high performance teams.
---

Claire's Accessories
The Requirement? – "Coaching Skills For Managers"
Claire's Accessories identified the requirement for all of their District Managers across 350 locations in the UK to be able to coach and develop their Branch Managers.
A programme was required to train and develop their District Managers in the art of coaching and staff development.
The Solution
A 2 day "Coaching For Managers" programme was designed and delivered that covered coaching models, learning styles, management styles, body language, tonality, inflection, how to conduct one to ones and how to deal with under-performers and over-achievers.
These courses were delivered over an 8 month period.
Now all of their branch managers throughout their stores nationwide are performing at a much higher level due to the enhancement in their personal and professional development.

The Requirement? – "Facilitation Skills & Running Effective Meetings"
A lot of money and time was being wasted in paying external facilitators to chair and facilitate workshops, meetings and planning days.
Lloyds TSB wanted a group of managers to be able to run these events in-house and hence not have to outsource this type of activity to third parties.
We were asked to design and deliver some facilitation skills training for managers within the company.
The Solution
A 1 day workshop was rolled out that covered the skills and behaviours required to facilitate all types of meetings.
Particular attention was given to getting action points out of the group and how to control different types of people from the one's who do not stop talking through to more disruptive and difficult team members.
They were delighted with the results – now their meetings are half as long with twice the output at no cost!
---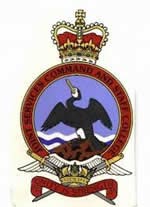 Joint Services Command & Staff College
Requirement – 2 Day Advanced Communication Skills Course
The Joint Services Command and Staff College (JSCSC) provides command and staff training at junior, advanced and higher levels for the Army, the Navy and the Royal Air Force.
MTD were called in to deliver a 2-day Advanced Communication Skills training course for middle and senior managers so that they could influence others more effectively and also to be able to build effortless rapport in any situation.
Solution
We built a 2-day programme that focused on the main issues that the managers were facing and designed an Advanced Communication skills strategy for the main areas where they needed the most help.
Comments From the Course:
"I enjoyed all aspects of the course and it contained very useful messages and analytical ideas which I will put into practise in various one to one and group situations. I really liked the relaxed approach as it put everyone in the group at ease and ensured full participation"
Julie Poskitt – Manager
"An excellent, well thought out course in terms of content and delivery. The trainer was excellent, humorous and has a great knowledge of the subject – he had great skills in lecturing and presenting"
Terry Powney – Manager
"I found Mark (the trainer) to be an excellent communicator himself, he really knows his subject. His style was both informative and fun. A great course that I got a lot out of – I had never heard of a lot of the techniques!"
Judy Clarke – Manager
"This programme really helped me to understand and communicate with others more effectively. The section on meta-programmes was enlightening!"
Tonia Williams – Manager
"I loved the session on how miscommunication occurs – I need to make a conscious effort to keep doing this when communicating with others. A very enjoyable course that had me interested for the whole 2 days"
Paul Lidster – Manager
---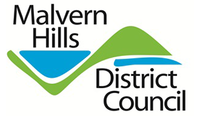 The Requirements – A 6 Month Management Development Programme
Malvern Hills District Council identified that the quality of their leadership would be a vital factor in becoming one of the best performing District Councils in the country.
To that end they wanted to develop their 50 managers to lead and drive the council forward and to bring some "commercial awareness" to how the district was being run. We were selected to design, implement and deliver their management development programme.
The Solution
After gathering and determining the requirements we designed and delivered a modular 6 month Management Training Development Programme and following on from that a Team Effectiveness and Organisational Learning strategy to be implemented throughout the council.
Within this particular solution we wanted to ensure that:
The managers were not taken away from the workplace for long periods of time.
The MDP should be a mixture of training based modules and other learning activities that can be completed "at the office"
A support structure is put in place that supports and aids the learning after a training event has taken place.
Steps will be taken to measure the success of the MDP and to ensure that Malvern District Council has received "Value for money"
The MDP should support the competency framework that has been developed and use this as a baseline to build skills and behaviours.
The Contents
The Management Development Programme Consisted Of:
6 Training Modules – each of 2-days in duration spread across the 6 months
Each manager to receive 2 formal coaching sessions with a qualified coach
2 Work Based assignments to be completed throughout the programme
Ongoing mentoring, support and guidance from each trainer
Ongoing monitoring and evaluation of the success of the programme – 360 degree feedback, interviews, assessments, behavioural and performance changes in the delegates
The Team Effectiveness & Organisational Learning Programme Consisted Of:
Team planning and implementation away days
Team building activities and events across areas of the council to break down barriers and promote high performance working
Cross departmental working analysis on how work is constructed and how it all fits together across multiple areas
Best practise sharing and performance improvement workshops to develop organisational learning capacity across the council
Mentoring programme implemented throughout the council to foster and promote learning and development
Feedback
"An excellent programme. I loved the inclusive approach. I am now going to be able to work much more closely with support staff so they understand my needs and I understand theirs"
Colin Davis – Strategic Director Operational Services
"The various assessments and questionnaires gave a great insight into my "comfort zones" in terms of styles and behaviours. I can now reflect on this and be aware that I may need to step back and modify my approach to certain situations"
Siobhan Moss – Accountancy Services Manager
"The programme completely met my needs. I really liked the way that leadership was applied to real life situations. I now know how to "lead" rather than "manage". Thank you! It was a great opportunity for development"
Peter Gillett – Head Of Financial Services & IT
"It was a very enjoyable programme. A great team effort. I will now be able to look at the "bigger picture" rather than just my little piece of the council! Mark was an excellent tutor throughout the modules – thank you"
Hilary Law – Careline Services Officer

The Requirement – Team Building To Gel Various Departments Together
Staff from the British Council were involved in the Leonardo project. This was a project that required a lot of cross departmental work and where SILO's would ensure that the project would fail.
MTD were asked to tender for the work along with a further 5 training organisations to design and deliver a team building event that would knit the team together.
The Solution
We were successful because we understood the challenges and problems that cross functional teams bring to the table. We designed and delivered a one and a half day team building event.
The delegates arrived a hotel in Oxford at 5:00pm on Day 1 where we all had a meal together and then we conducted an evening session about what obstacles were surfacing between teams.
On day 2 we conducted sessions about effective team working and the delegates got to understand each other a lot better. We rounded off the event with a huge team building game!
---

The Requirement – 2 Day Advanced Communication Skills Course
MTD received a call from the Director of IT Customer Services Division who wanted to improve the communication skills of his direct reports who were all senior managers.
He didn't just want the "bog standard" communication skills course. Instead he wanted to be "WOWed"!
The Solution
We put together a 2 day Advanced Communication Skills course and delivered it at their Head Quarters in Geneva, Switzerland. That was back in 2005. Since then we have delivered at least 4 x 2-day Advanced Communication Skills courses each year in Geneva
Feedback
On behalf of all the participants, I want to convey our highest level of satisfaction on the course we have received from your trainer. He was a MASTER in communications, an excellent coach and a very friendly person.
Our objectives have been exceeded!
Thank you so much,
Luis Llull
Director IT Customer Services
Merck Serono International SA
---

The Brief
The programme was first launched to the UK management population. It has since been rolled out to France, Poland and Spain. Over 200 managers have attended the programme, a great reflection in not only how successful it has been, but on the trust this global company places in MTD to assist in their overall management development.
Xerox had a need for developing their European management teams and turned to MTD to come up with the answers. The company required detailed cultural differences in the programmes, which were to be run in the UK, France, Spain and Poland.
Emphasis was to be placed on how their management team could strategise future working relationships with their European teams and how to keep up with the ever increasing demands of their customer base.
The programme needed to cover leadership skills and all the softer skills that would encourage good leadership practice to be rolled out throughout the teams that the managers were responsible for.
The Solution
MTD devised a year-long programme for each country, run in native language, highlighting the key components of leadership for each level of the organisation.
A series of five modules (10 days) were developed that covered the main essential components that makes Xerox the company of choice for employees and clients alike.
Soft skills like leadership behaviours and styles were measured and applied after each module. Each manager had direct contact with their programme leader to discuss new elements of leadership that can be applied in their real world.
The Feedback
The programme was first launched back in 2009 to groups in the UK, France, Poland and Spain. Since then, over 200 managers have attended the programme, a great reflection in not only how successful it has been, but on the trust this global company places in MTD to assist in their overall management development.
"We strongly recommend MTD as a training and coaching provider. For their professionalism and for the successful results we have achieved."
Maria Gomez – HR Manager – Xerox

The Requirement – 1 Day Cultural Awareness Training Day
As a leading international branded goods company, Beiersdorf focusses its brands on the wishes and needs of their consumers. They concentrate all their efforts on the development and care of their strong brands: NIVEA, 8×4, atrix, Eucerin, Labello, la prairie, JUVENA, FUTURO, Florena, Hansaplast, Elastoplast and tesa.
Beiersdorf – that means 16,500 employees worldwide. It is their dedication and their know-how that ensure Beiersdorf will continue utilizing its growth potential to the fullest.
Many of the UK based managers have to conduct sales and management meetings on foreign soil especially within their German, Polish and Russian offices.
MTD were asked to conduct a one day cultural awareness training day for managers who visit those three countries on a regular basis so that they get to know the local customs and ways of working.
The Solution
We developed the workshop for employees who were required to work abroad and who need to be aware of the cultural differences and ways of working so that they could maximise their performance and settle in as quickly as possible.
The content included:
Understand the cultural complexities of business and social protocol
Increase awareness of how cultural perspectives affect behaviour
Examine communication styles
Build skills for more effective communication
Develop strategies for negotiating across cultures
Examine cultural variables that influence behaviour
Acquire practical tips, tools and strategies
Pre-departure orientation
– Identify fundamental differences between cultures
– Learn strategies for overcoming communication barriers
– Develop survival skills
– Recognise and solve intercultural difficulties
– Understand the many facets of cultural adaptation
Question and answer session (All of your concerns and questions answered!)
---

The Requirements – "Essential Management Skills"
PD Hook's mission is to become a major supplier of agricultural solutions to the UK Poultry Industry and the retail sector, providing their customers with best cost, quality solutions that add value to their business while fulfilling the expectations of our shareholders.
With no formal training ever having been conducted before this was a step into the unknown for PD Hook who wanted to "Improve the effectiveness of their managers"
The Solution
We designed and delivered a series of 2-day Essential Management Skills workshops for their 40 managers.
The workshops gave the management team an opportunity to take a step back and really look at what they were doing and how they were doing it. It also gave each individual the opportunity to investigate their own managerial style and what this meant when managing their staff members.
---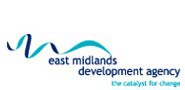 The Requirements – "Change Management"
East Midlands Development Agency (emda) is one of nine Regional Development Agencies in England set up in 1999 to bring a regional focus to economic development.
EMDA wanted to be able to provide it's staff with change management skills to enable the smooth implementation of several challenging initiatives.
The Solution
MTD developed a 1-day change management workshop that would cover all of the essentials of change management paying particular attention to managing the impacts of change and effective change management communication strategies.

The Requirements – "Leadership Training"
Lionbridge (Nasdaq: LIOX) provides globalisation and offshoring services that enable clients to develop, release, manage and maintain their enterprise content and technology applications globally.
Lionbridge offshoring services include the development and maintenance of content and applications as well as testing to ensure the quality, interoperability, usability and performance of clients' software, hardware, consumer technology products, web sites and content. Lionbridge offers its testing services under the VeriTest brand.
Lionbridge has a dedicated team of 4,000 employees worldwide, including 1,500 skilled professionals in India and China. Lionbridge programme managers, engineers, content developers, quality assurance professionals and linguistic experts work with a global community of over 5,000 independent translators collaborating across a technology-based, global delivery platform.
Lionbridge approached MTD to provide some training for their managers in their Ireland office with a focus on soft skills and change management.
The Solution
We delivered a series of 2-day leadership best practices workshops that covered the differences between management and leadership and also provided the tools required for effective communications with internal and external clients.
Specific modules were covered on managing performance, coaching, building high performing teams, managing change and interpersonal skills.
---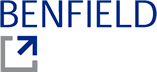 The Requirements – "A programme of 1 and 2-day workshops"
As the world's leading independent reinsurance and risk intermediary, Benfield offers a range of services which assists their customers in the structuring and execution of insurance, reinsurance and other forms of risk transfer.
Their customers include most of the world's major insurance and reinsurance companies as well as government entities and global corporations.
Through our subsidiary, Benfield Corporate Risk, they also cater for the complex risk management and transfer needs of corporate entities in selected industries.
Benfield were implementing a programme of internal one-day courses for their managers, team leaders and staff and MTD were chosen as their preferred supplier to deliver a number of events.
The Solution
We designed and delivered a number of workshops that included:
Team Working For Team Leaders
Effective Team Working
Leading Customer Focussed Teams
Open Working Relationships
---

The Brief
Allianz Insurance is one of the largest general insurers in the UK and part of the Allianz SE Group, one of the leading integrated financial services providers worldwide and the largest property and casualty insurer in the world.
They recognised that there was a need for development of their new managers, who had been brought on-board after a large expansion drive.
Allianz wanted to identify their management potential and build the skills of their entire management team, many of whom were new to the company, along with others who had many years' experience in the industry.
They wanted to develop their 'softer' skills, as the technical side of the job was taken care of by training and development inside the company. Any training carried out was to be aimed at evolving their management, coaching, delegating and overall leadership skills.
The Solution
After analysing the overall outcomes required by Allianz, MTD developed a bespoke twelve-month programme that covered all aspects of leadership within the insurance industry. It was aimed at new and existing managers who had varied exposure to training and development.
Following a 360 review, a Myers-Briggs analysis and a Belbin report, material was developed that helped all participants to partake in line with their own particular learning styles.
The Feedback
The programme was very successful. The feedback was excellent and there was an increase of 21% in the scores obtained from a pre and post-programme 360 degree exercise that was carried out. Allianz have continued to use MTD each year for different cohorts of their managers. Over 100 managers have now been involved in the development programme.
---
Get In Touch!
If you have got some training requirements in mind please call us on 0333 320 2883 or complete the online form below and tell us about what they are and we'll get back to you with some options and costs.