Coaching Skills For Managers – Content Ideas
Develop Your People Through Coaching
A fun, highly participative and practical 1-day course designed to provide you and your managers with the tools and skills necessary to
become an outstanding coach.
Coaching is the quickest and most effective method of developing members of staff. It's something that is always covered on our Management Training.
Good coaching skills and performance management lead to self-motivation and an attitude that is oriented towards solutions and continual improvement rather than problems and avoidance. This course helps turn managers into effective coaches.
Below are indicative coaching skills training topics.
Select which ones you would like to make up your course or tell us what you need.
---
Indicative Content
Coaching Skills Training Outline
What Is Coaching All About?
What is coaching?
Why is it so effective?
What coaching is not
What's your coaching style?
Coaching as a leadership style
The different uses of coaching i.e. immediate feedback, regular meetings, performance, ongoing development.
Coaching Models
How To Give Constructive Feedback
When to give feedback and how
Structuring a feedback conversation
2 models for giving effective feedback:

Situation-Behaviour-Impact
Pendleton's feedback process

Phrases and statements to use.
Introduction and practical implementation of coaching models for:

Understanding learning styles
Building rapport and trust
Setting SMART objectives
Giving immediate/on the job coaching – Regular 121's – Performance meetings
Understanding People & Their Motivations
Understanding the world according to others.
Understanding beliefs, values and impact on behaviours
How to understand this and how to apply it to the working environment for performance improvement.
CPD Certificate
Our courses are CPD Certified. All participants receive a CPD Certificate after taking this course at no additional cost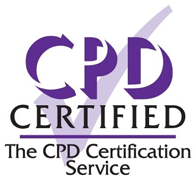 Clients
Here are some of our clients in the private and non-profit sector that we have delivered training to
---
Related Courses
---
Learn more about
our in-house training
and why choose MTD
as your provider
---
Get In Touch!
If you have got some training requirements in mind please call us on 0333 320 2883 or complete the online form below and tell us about what they are and we'll get back to you with some options and costs.