Cultural Awareness Training – Content Ideas
Working In A Multi-Cultural Workplace
Our bespoke cultural training courses can be designed to meet your exact requirements.
We have a number of cultural training experts who have extensive knowledge in multi-cultural team working, sales, negotiation, presentations, customs, way of life and business protocol.
How you communicate with one another, how you work together and how you achieve results all differs based up the different cultural aspects of your organisation.
Please contact us with your specific requirements and we will create a cultural awareness programme based around your needs and cultural dynamics.
Below are indicative training topics.
Select which ones you would like to make up your course or tell us what you need.
---
Indicative Content
Cultural Awareness Course Outline
Introduction To Cultural Awareness
Why is it important?
Common challenges that workplaces face
Are you culturally aware?
Understanding Values
What does culture mean?
What are values?
Improve the awareness of cultural values and how these compare with people from other cultures
Understanding the world according to others
Relationship Building
How to build up effective networks and relationships with others
To provide tips, techniques and strategies to understand and adopt business and social etiquette
How to handle questions during negotiations, sales and presentations in a multi-cultural context
How to encourage non-native speakers to communicate more effectively
Communicating
How to communicate effectively and how to overcome language barriers
Techniques and strategies to improve the understanding of organisational and cultural differences
Looking at how teams operate from other cultural perspectives – how meetings are run, the role of a manager, effective and preferred methods of communication etc
How to effectively negotiate with people from different cultures
Personal Action Planning
Developing a plan action – what will it take?
What are you going to start doing?
What are you going to stop doing?
What are you going to do more of?
What are you going to do less of?
---
Case Study

The Requirement – 1 Day Cultural Awareness Training Day
As a leading international branded goods company, Beiersdorf focusses its brands on the wishes and needs of their consumers. They concentrate all their efforts on the development and care of their strong brands: NIVEA, 8×4, atrix, Eucerin, Labello, la prairie, JUVENA, FUTURO, Florena, Hansaplast, Elastoplast and tesa.
Beiersdorf – that means 16,500 employees worldwide. It is their dedication and their know-how that ensure Beiersdorf will continue utilizing its growth potential to the fullest.
Many of the UK based managers have to conduct sales and management meetings on foreign soil especially within their German, Polish and Russian offices.
MTD were asked to conduct a one day cultural awareness training day for managers who visit those three countries on a regular basis so that they get to know the local customs and ways of working.
The Solution
We developed the workshop for employees who were required to work abroad and who need to be aware of the cultural differences and ways of working so that they could maximise their performance and settle in as quickly as possible.
The content included:
Understand the cultural complexities of business and social protocol
Increase awareness of how cultural perspectives affect behaviour
Examine communication styles
Build skills for more effective communication
Develop strategies for negotiating across cultures
Examine cultural variables that influence behaviour
Acquire practical tips, tools and strategies
Pre-departure orientation
– Identify fundamental differences between cultures
– Learn strategies for overcoming communication barriers
– Develop survival skills
– Recognise and solve intercultural difficulties
– Understand the many facets of cultural adaptation
Question and answer session (All of your concerns and questions answered!)
CPD Certificate
Our courses are CPD Certified. All participants receive a CPD Certificate after taking this course at no additional cost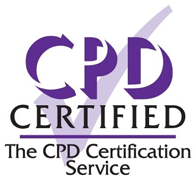 Clients
Here are some of our clients in the private and non-profit sector that we have delivered training to
---
Related Courses
---
Learn more about
our in-house training
and why choose MTD
as your provider
---
Get In Touch!
If you have got some training requirements in mind please call us on 0333 320 2883 or complete the online form below and tell us about what they are and we'll get back to you with some options and costs.