Equality & Diversity Training Courses – Content Ideas
Managing Equality & Diversity In The Workplace
The
working population
of the UK today is diverse. Diverse means different and varied.
People are different and varied in the way they look, dress, how they behave, what they believe in, which sex they are and how old they are.
An effective organisation appreciates and recognises the differences that exist amongst its workforce whether they be age, sexual orientation, gender, ethnic group or disability.
This equality and diversity workshop will explore the issues surrounding diversity in the workplace, the legislation that exists and how to maximise the benefits that a diverse workforce can bring to an organisation.
Below are indicative equality and diversity training topics.
Select which ones you would like to make up your course or tell us what you need.
---
Indicative Content
Equality and Diversity Course Outline
Introduction To Equality & Diversity
What is diversity?
What is equality?
Why everyone is uniquely different
Personal "models of the world" and internal "filters"
How to recognise the diversity of your staff and customers
Legislation
Current and future legislation and what it means to you:

Equality Act (This came into force on October 2010 and replaced:

Equal Pay Act 1970
Sex Discrimination Act 1995
Race Relations Act 1976
Disability Discrimination Act 1995
Employment Equality (Sexual Orientation) Regulations 2003
Employment Equality (Religion & Belief) Regulations 2007
Age Discrimination 2006
Equality Act 2006 Part 2 & The Equality Act
Sexual Orientation Regulations 2007

Human Rights Act
Health And Safety Act
Data Protection Act
Asylum and Immigration Act
Company Policies & Guidance
What does your staff handbook cover?
How does it apply to your role?
Have you had any examples of breaches of the law?
When Things Go Wrong
What should you do if you suspect wrong doing?
Why prevention is better than cure
The uses of tribunals
Individual legal obligations
Personal Action Planning
What is 'best practice' and it's place within the workplace
What do you need to start doing?
What do you need to stop doing?
What should you do more of?
What should you do less of?
CPD Certificate
Our courses are CPD Certified. All participants receive a CPD Certificate after taking this course at no additional cost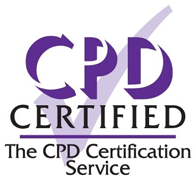 Clients
Here are some of our clients in the private and non-profit sector that we have delivered training to
---
Related Courses
---
Learn more about
our in-house training
and why choose MTD
as your provider
---
Get In Touch!
If you have got some training requirements in mind please call us on 0333 320 2883 or complete the online form below and tell us about what they are and we'll get back to you with some options and costs.