"Sell 

more effectively at the exhibitions


that you run & close down the leads
that you create in your follow-ups"
Overview
The value of face to face selling at exhibitions is well documented, so in these testing times, where we all have fewer customers with less money to spend, it is imperative that we plan ahead and train our stand personnel to work harder and smarter than our competitors.
This course is designed to provide you with the essential skills and techniques to plan and manage an effective exhibition stand so that you can set and measure objectives in order to achieve a maximum return on your exhibiting investment.
Who Will Benefit From The Course?
Anybody that is involved in the planning, booking, project managing or manning an exhibition program.
Anybody that has the responsibility for following up exhibition leads and closing business.
Anybody that has the responsibility for marketing exhibitions or pre and post exhibition marketing.
What Will You Gain From the Course?
Learn the difference between an average exhibitor and a professional exhibitor
Learn about the typical pit falls of exhibiting and how to avoid them.
Learn how to identify approach and engage with exhibition visitors.
Learn how to prepare for your exhibition by setting objectives and targets.
Enhance your questioning and listening skills at an exhibition.
Learn how to use body language and non-verbal communication at an exhibition.
Learn how to build effortless rapport with your prospects on the stand
Learn how to make that positive first impression
Learn how to make that follow up call to make appointments or close a sale
Course Agenda
Introduction & Objectives
How to find the most suitable exhibitions for your market
Generally exhibitors tend to "experiment" with new exhibitions. Armed with this knowledge (which is used by the trade), you will be able to find and assess thousands of exhibitions and trade events around the world. Search by industry type, location or venue this is a unique insight into the global world of exhibiting.
How to research and verify visitor numbers
Your exhibition might have thousands of visitors but if the demographics don't suite your product or services you could be wasting valuable time and money.
In this session we look at the "truth" behind visitor numbers.
How to select the right exhibition space and hall location
Location, orientation, stand size and layout plays an important part to any successful exhibition campaign. We discuss the options in detail so you understand what to look out for before you book your space.
How to choose the right exhibition stand and equipment
With so many different options from modular self build to custom, what option best suites your business and budget. Hire or purchase space only or shell scheme?     
How to choose an exhibition contractor
We explore what exhibition and display products are available and what sort of contractor will be the most suitable for your exhibition program.
How to set exhibition objectives
Here we will discuss "Why" you are going and "who" will do what during the exhibition.
How to share, monitor and measuring objectives
Communicating, monitoring and measuring objectives are the only way to establish your exhibition success. In this workshop session we show you how this should be achieved.
How to set and measuring exhibition ROI
Without an ROI what's the point of exhibiting? Understanding how to set and measure ROI is crucial to the professional exhibitor
How to attract customers to your exhibition by using pre and post exhibition marketing including social media
Most exhibitors will rely on the event organizer and other exhibitors to invite people to the exhibition. We will explain how the professional exhibitor works and why pre and post exhibition marketing is so important.
How to realise the potential of marketing opportunities through the organiser/venue
Event Sponsorship and venue marketing discussed in detail.
How to following up leads and measuring performance
In this session we explain the different methods of data capture at an exhibition, when and how to follow up exhibition leads.
How to be a superstar exhibitor
We start by looking at the differences between average exhibitor and those that are at the very top of their profession. What makes them so special? What makes an outstanding exhibitor? Learn the mistakes and how to avoid them!
How to identify, approach and engage with exhibition visitors
Are you a proactive or reactive exhibitor? Most visitors like to be sold to but there is a right way and a wrong way at an exhibition. We show you how the exhibiting professional does it.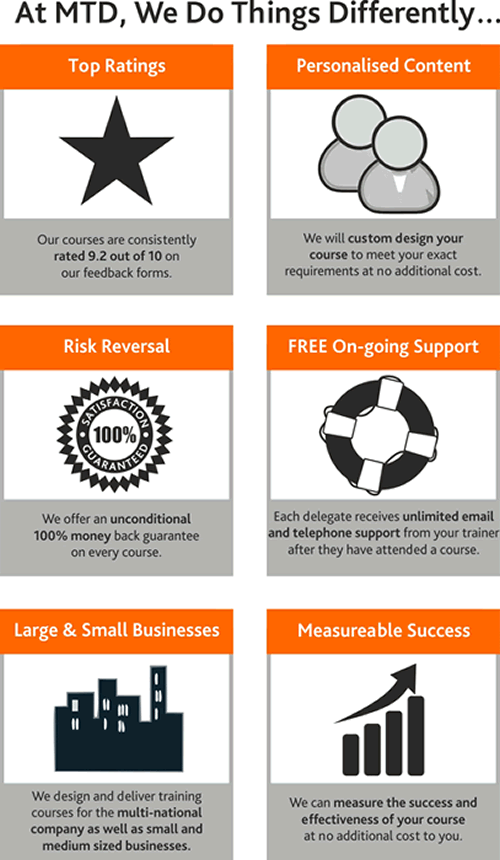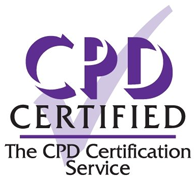 All of our in-house, bespoke courses and programmes are
CPD Certified.
After we have developed the material for your programme it will go through the CPD Certification process.
What this means is that your managers will receive a CPD Certificate for your specific course/programme.
All of this is completed with no additional cost.
Get In Touch!
If you have got some training requirements in mind please call us on 0333 320 2883 or complete the online form below and tell us about what they are and we'll get back to you with some options and costs.