"If you're an IT expert

but need to brush up on your helpdesk communication skills, this is just for you!"
Overview
Let's face it, you're a technical expert! You know your stuff, you know the ins and outs about what you are supporting. But what do you know about telephone answering techniques, effective questioning, or how to deal with an irate customer?
Don't worry help is at hand! This course is specifically designed to cater for technical professionals who deal with customers and users.
You will learn all about customer service, communication, managing customer frustration, increasing customer receptivity to solutions, helping customers explain the real problem, and efficient listening skills.
You will then be able to help your customers the first time that they call and reduce the need for repeat calls that just clog up the helpdesk lines!
Who Will Benefit From The Course?
IT help desk agents
Technical support representatives,
Technical help desk engineers,
Field engineers
Other staff who provide technical support to either internal or external customers
What Will You Gain From the Course?
You will understand and appreciate what it feels like to be on the other end of poor, good and excellent customer service
Helping the non-technical customer verbalize issues
Efficient and effective listening methods
You will understand what the expectations and needs are from your customers
You will learn how to alter your tonality, inflection and how to control your voice
Dealing successfully with frustrated customers
Involve customers in problem resolution
You will learn best practices and telephone 'etiquette' when answering, holding or transferring calls
You will learn how to listen attentively and how to elicit the callers needs
You will learn how to handle complaints effectively and in a positive way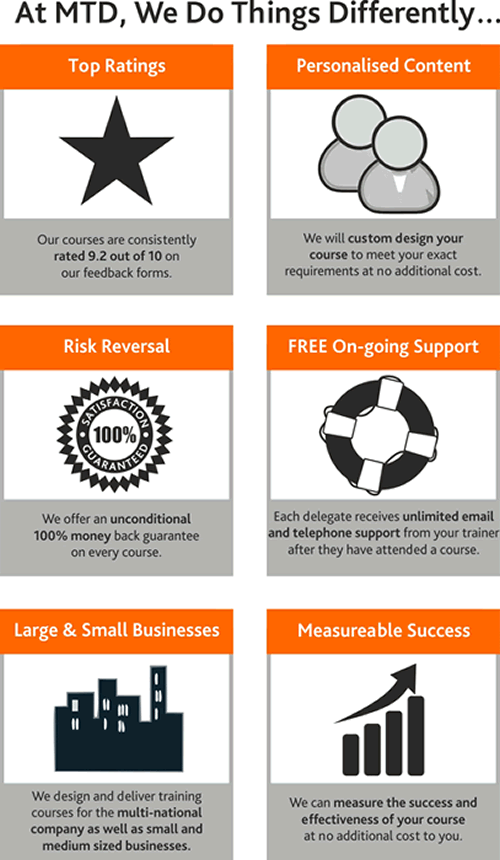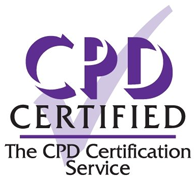 All of our in-house, bespoke courses and programmes are
CPD Certified.
After we have developed the material for your programme it will go through the CPD Certification process.
What this means is that your managers will receive a CPD Certificate for your specific course/programme.
All of this is completed with no additional cost.
Get In Touch!
If you have got some training requirements in mind please call us on 0333 320 2883 or complete the online form below and tell us about what they are and we'll get back to you with some options and costs.