Overview
This workshop will provide you with the skills so you can motivate and get the best out of your people.
You'll learn different motivational models and theories and how to apply them in the workplace to create a high performing environment and culture.
Objectives
By the end of this workshop, you will be able to:
Describe the different factors that motivate others
Understand some of the most common motivational theories
Explain what the right environment is to enable high performance to occur
Step into the shoes of someone else to see the world through their eyes
Workshop Outline
Duration: 90 or 120 minute versions (including a short break)
Materials: Virtual handouts provided to work through
Objectives of this workshop
Can you really motivate someone?
Creating the right environment to enable high performance
What motivates people?
Motivational theories:

Maslow's hierarchy of needs
Hertzberg's two-factor theory
McClelland's need theory
McGregor's participation theory
Dan Pink motivation

Understanding the world according to others

Beliefs and values
Representational systems
Meta-programmes and preferences

How to use all of this to drive and motivate your teams
Pre-Session Activity
Polls & Questions
Hand Up Q&A
Interactive Exercises
Case Studies & Examples
Recorded For Future Playback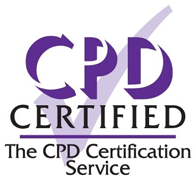 All of our management training webinars are CPD Certified.
This means that you/your managers will receive a CPD Certificate after taking this webinar.
There's no additional cost for the certificate.
Make An Enquiry
Please call us on 0333 320 2883
Email us at info@mtdtraining.com or complete our online form below with what you are looking for and what you would like to achieve and we will get back to you with a free, no obligation proposal along with the costs.