Project Management Training – Content Ideas
Manage Your Projects More Effectively
Throughout the modern workplace, the notion of 'projects' has become increasingly common, but a lot of staff have had no formal
project manager training.
No matter what kind of business you are in or the size of the projects you are managing, as a Project Manager you are expected to plan, implement, monitor, and measure the success of your project based on various criteria. With little or no prior project management training, you will find this course offering an easy-to-follow guidance for managing any type of project.
Put simply, the course is designed to equip you with the skills, principles, and techniques you need, and can depend on, for successfully managing and delivering your projects.
Below is some indicative project management training topics.
Select which ones you would like to make up your course or tell us what you need.
---
Indicative Content
Project Management Course Outline
Running A Project
Understanding the key principles of project management
Key principles for planning, running, and completing a project on time and within budget
What does a great job look like?
Your role as a project manager
Understanding the project management cycle
Creating the team – who are the key players?
Bringing the team together
The 4 Key Project Management Phases:
Managing & Leading The Project Team
The top management skills you need to keep a project team on track
Understanding people and what motivates each team member to get the best out of them
Managing and leading your team in a VUCA environment
Using the correct leadership style at the right time to drive results
Change management principles for the effective project manager
Project Scope, Cost & Quality Management
Setting objectives
Scope (includes definition, planning, creep and control)
Defining a delay and forecasting for completion
Cost, estimating, budgeting and controlling
Project risks
Sourcing & Generating Options For Problem Solving
Defining a delay and the impacts it will cause
How to rework the plan using problem solving techniques to establish an end date
Evaluating options and making choices
Establishing a range of ways of evaluating and selecting the 'best' solution to your problem
Taking action (implementing the solution)
Follow up – has the solution worked?
Prior to the course, learners can take an optional project management skills assessment to benchmark their current knowledge, skills and behaviours.
How Effective Are Your Project Management Skills?
Take this quick training needs analysis and find out
Make An Enquiry Today
Please complete our enquiry form with
your requirements or give our team a call.
CPD Certificate
Our courses are CPD Certified. All participants receive a CPD Certificate after taking this course at no additional cost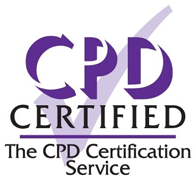 Clients
Here are some of our clients in the private and non-profit sector that we have delivered training to
COMMERCIAL CLIENT EXAMPLES
NON-PROFIT CLIENT EXAMPLES
---
Related Courses
---
Learn more about
our in-house training
and why choose MTD
as your provider
---
Get In Touch!
If you have got some training requirements in mind please call us on 0333 320 2883 or complete the online form below and tell us about what they are and we'll get back to you with some options and costs.