"Our project management courses can range from
1 to 5 days depending on your requirements"
Overview
Throughout the modern workplace, the notion of 'projects' has become increasingly common. However, starting a new project brings a level of uncertainty to any individual or organization, and also raises many questions such as: Can the project be implemented within the defined constraints? How will progress be measured? And are we meeting our client's needs? The answers to these questions are critical for the successful completion of any project.
No matter what kind of business you are in, as a Project Manager you are expected to plan, implement, monitor and measure the success of your project based on various criteria.
With little or no prior project management training, you will find this course offering an easy-to-follow guidance for managing any type of project. Put simply, the course is designed to equip you with the skills, principles and techniques you need, and can depend on, for successfully managing and delivering your projects.
Who Will Benefit From The Course?
The programme is not industry specific. It is designed for individuals with little or no formal project management training. Therefore, it suits both professionals and non-professionals who are new to project management or moving into a project management role.
With The Help Of This Course Delegates Will Be Able To:
 Recognise the different project management roles
 Identify how to acquire, develop and manage a project team
Demonstrate how to monitor and control processes
Overcome communication barriers
Check that communication has been properly received and understood
Identify the need for project integration management
Develop a project management plan
 Manage their time and that of the project team
Develop structured activity management
Appreciate the need for cost control
Develop several methods for estimating costs
Develop the tools required to deliver the four key stages of project management
Identify and manage the risks of each project
Implement a quality control process
Key areas to be covered in the programme and the accompanying documentation.
The content below can be tailored depending on
how many days you want and the level of content you
want to cover
Day One
– Introduction to Project Management
Project management overview
Project management's nine knowledge areas
Managing projects
The project management lifecycle
Project management system
Managing the project team
The four key project management processes
Day Two
– Project Integration Management
Introduction to project integration management
Processes and process groups of integration management
Development of a project charter
Developing a preliminary project management scope statement
Project integration tools and techniques
Day Three
– Project Scope and Time Management
Principles of project scope management
Scope planning
Scope definition
Scope verification
Scope creep
Scope control
Project time management
The different aspects to managing time within a project
Day Four
– Project Cost and Quality Management
Key concepts of cost management
Scope and cost
Rules of thumb for estimating costs
Cost, estimating, budgeting and controlling
Introduction to quality as a concept
Quality planning
Quality assurance and quality control
Day Five
– Project People, Risk and Procurement Management
HR planning for projects
Acquiring the project team
Developing the project team
Managing the project team
Project Communication
Risk management
Risk principles and planning
Risk identification, analysis, planning and control
Project procurement management
Contract statement of work
Contract change control system
All the above will be underpinned by numerous activities and case studies.
NB: This programme uses "The definitive guide to project management", a book designed to meet the Project Management Institutes PMBOK examinations. The cost of the book is within the course fees.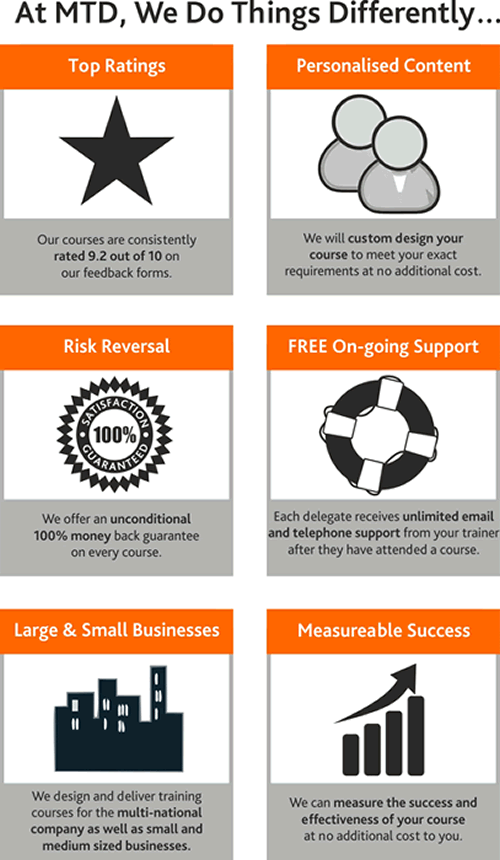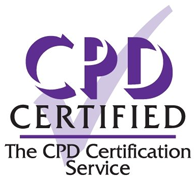 All of our in-house, bespoke courses and programmes are
CPD Certified.
After we have developed the material for your programme it will go through the CPD Certification process.
What this means is that your managers will receive a CPD Certificate for your specific course/programme.
All of this is completed with no additional cost.
Get In Touch!
If you have got some training requirements in mind please call us on 0333 320 2883 or complete the online form below and tell us about what they are and we'll get back to you with some options and costs.