"Learn how to

manage your workloads

more effectively,
how to

delegate work

in the right way and how to
feel comfortable when

saying NO to requests!

"
Course Overview
This 1-Day Time Management In-House Training Course is designed to help you make the most out of your time. Today we have more and more demands made upon us at work – tighter deadlines, more work, juggling priorities – you name it!
With this course you will learn skills and techniques to prioritise your work, how to avoid time wasting events and how to communicate what you want and what you don't want!
Who Will Benefit From The Course?
Staff who need to juggle a wide variety of tasks and activities
Staff who find managing their time difficult
Staff who want to organise their days better and to feel in control of their work instead of their work controlling them
What Will You Gain From the Course?
An appreciation of how much of your day is actually wasted
Learn how to prioritise your workload – time v importance v urgency
Learn how to communicate with people who interrupt you when you need to concentrate on your work
Learn techniques in order to organise, delegate or delete your work
Learn how to manage your: telephone calls, emails, paperwork, technology, diary.
Learn the 7 different methods of delegating your workload effectively
Learn how to say NO and feel comfortable in doing so
Learn how to adapt to different demands – i.e the piece of ad-hoc work (task A) that needs to be completed within 4 hours for the M.D but task B needs to be completed within 2 hours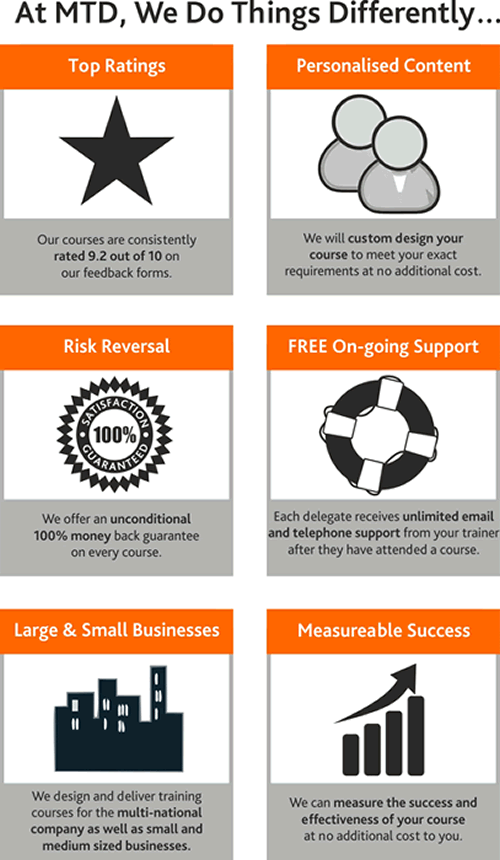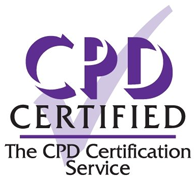 All of our in-house, bespoke courses and programmes are
CPD Certified.
After we have developed the material for your programme it will go through the CPD Certification process.
What this means is that your managers will receive a CPD Certificate for your specific course/programme.
All of this is completed with no additional cost.
Get In Touch!
If you have got some training requirements in mind please call us on 0333 320 2883 or complete the online form below and tell us about what they are and we'll get back to you with some options and costs.