Time Management Training – Content Ideas
Get More Done With Less Stress
This 1-day time management in-house training course is designed to help you
make the most out of your time.
Today we have more and more demands made upon us at work – tighter deadlines, more work, juggling priorities – you name it!
With this course you will learn skills and techniques to prioritise your work, how to avoid time wasting activities and how to communicate what you want and what you don't want!
By the end of this course you will know how to get more done, in less time without the stress!
Below are indicative training topics.
Select which ones you would like to make up your course or tell us what you need.
---
Indicative Content
A Waste Of Your Time?
How are you currently managing your time?
Identifying your current time stealers
Appreciating the opportunity cost of your time
The difference between being "busy" and "productive"
Prioritising
Understanding urgent v import tasks when prioritising work

Covey matrix
Work scheduling exercise

How to organise and schedule your own work and that of others:

How to analyse your current "time sapping" tasks and what to do about them
Identifying the role delegation plays in this

How to prioritise and manage your inbox
Planning & Monitoring
Application of simple planning and monitoring techniques:

Understanding the time management matrix
Applying the Pareto principle (80/20 Rule) to time management issues

Forward thinking and forward planning
Getting Results Through Others
Co-ordinating the efforts of the department/team with forward planning and scheduling
7 different ways to delegate workload
Assertiveness skills

How to renegotiate deadlines
How to "Say no" in different ways
Make An Enquiry Today
Please complete our enquiry form with
your requirements or give our team a call.
CPD Certificate
Our courses are CPD Certified. All participants receive a CPD Certificate after taking this course at no additional cost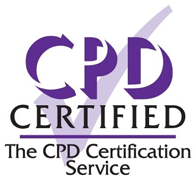 Clients
Here are some of our clients in the private and non-profit sector that we have delivered training to
COMMERCIAL CLIENT EXAMPLES
NON-PROFIT CLIENT EXAMPLES
---
Related Courses
---
Learn more about
our in-house training
and why choose MTD
as your provider
---
Get In Touch!
If you have got some training requirements in mind please call us on 0333 320 2883 or complete the online form below and tell us about what they are and we'll get back to you with some options and costs.