10 Top Qualities Of A Leader – Infographic
Becoming an effective and successful leader will require you to embody certain qualities that your team can follow and aspire to. These qualities can be learned and developed over time, so the first place to start is to understand what the top 10 qualities of great leaders are.
This infographic below gives you these top 10 leadership qualities and discusses why these qualities are so important in enabling you to lead your team successfully.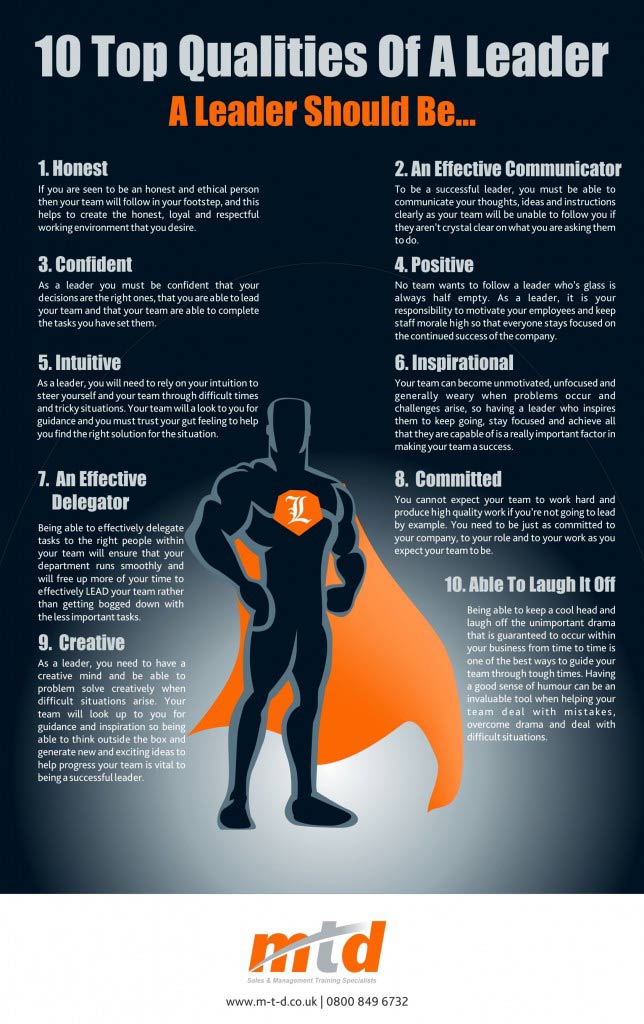 Click here to download the full size version of the infographic
(Image by MTD Training – please give attribution to MTD Training if republished)
Many thanks
Mark Williams
Head of Training
---
---