Transform your managers into leaders
In-house training is the most cost effective way of improving your manager's performance.
Virgin Atlantic, Friends Life, Xerox, Honda UK, Lloyds TSB, Capital One Bank, Taylor Wimpey, Starbucks, Allianz, Local & District Councils and over 4,500 other companies, both large and small, have benefited from the training expertise of our staff in providing them with a tailor made training solution to meet their specific requirements.
Whether it be for a group of new or existing managers we can design and deliver a course that is centred around your exact requirements and based upon your manager's training needs.
We work with organisations both large and small. Here's a small section of them:
PRIVATE SECTOR

NON-PROFIT SECTOR

We can help your managers to:
Make the transition from being "managers" into "leaders"
Tackle performance issues more effectively like lateness and poor performance
Motivate and build their teams into high performing units
Coach and develop their staff regularly and consistently
Lead and implement your aggressive change agenda
Plan out and manage their time and their workloads more effectively
Delegate work in an empowering way
Improve their communication and soft skills – working with others to achieve results
Handle conflict in an appropriate manner
Improve bottom line performance measures like sales, service and satisfaction
Chair team meetings so that they finish on time with actionable output
What is the process?
All you need to do is provide us with what you want to achieve or tell us about the training requirements of the group and we will produce a course proposal for you along with the costs.
What makes us unique is that every manager who attends the course will receive unlimited amounts of email and telephone support from their course leader. This means that they can ask for some personal advice and tips whilst implementing what they have covered on the course. After all, it's after the course where the real work starts!
By asking for a course proposal you are under no obligation whatsoever at any stage.
Please call or email us to make an enquiry today…
Call Us – 0333 320 2883
Email Us At – [email protected]
 
"I would definitely recommend MTD to others as a training partner without hesitation …"
"I chose MTD as one of our training partners because they really give you the personal touch with their training and it is all centred on the needs on our business and the specific needs of our colleagues. The first thing that struck me was the relationship side of things. It was a true partnership and Sean (the trainer) would often stay behind to give recommendations to myself and my training team. Overall, MTD offered excellent customer service and nothing was ever too much trouble for them. I have enjoyed working with MTD and would definitely recommend them to others as a training partner without hesitation"
Gillian Ince – Training & Resourcing Manager – Claire's Accessories UK
"The programme content has been informative, interactive, fun and has been well received…"
"I have no hesitation in commenting on the Management Development Programme that has been delivered here at Malvern by Mark Williams. Mark is very professional, enthusiastic, and dedicated.  The programme content has been informative, interactive and fun, has been well received, and has more than adequately met our high standards of expectation"
Tina Beckett – Learning & Development Officer – Malvern Hills District Council
"The course made me think about myself…"
"The course was very informative. It made me think about myself and my staff and how I need to change as a manager. It had great content and covered all of the key topics"
Robyn Fitzgerald – Payroll Manager – The Number 118 118 Directory Enquiries
"Was exactly the insight and catalyst I needed…"
"I had a really great time and it will be really useful going forward. Was exactly the insight and catalyst I needed to step up my game. A very good course"
Steven Wyer – Data Governance Manager – Capital One Bank
** Examples **
If You Would Like Some Ideas Of The Type Of Content That We Could Cover For You Please Click Here
Below are some examples of courses that we have run recently:

British Board Of Film Classification
The Requirements – "A Management Soft-Skills Training Course"
You will most likely recognise BBFC from the opening credits of a movie at the cinema – they are the people who classify the film as a PG, U, 12 etc.
They were looking at providing a 'soft skills' in-house training event for intermediate and line managers. They wanted the training to focus upon managerial 'soft skills' such as communication – encompassing, amongst other topics, listening, asking and problem-solving; the course would also need to deal with team briefing, coaching and guidance, managing performance issues, creating an open culture, participation in decision making, and the development of good working relationships.
BBFC also wanted the training to allow managers to understand their role, exploring the concepts of nurturing ability and skill, motivation and incentive, and the opportunity to participate.
The Solution
A series of 2 day "Management Skills" courses were designed and delivered that covered all of the topics listed above and used training techniques such as accelerated learning, management development questionaires, role plays, team games and NLP.
The main focus was on learning practical skills that the managers could actually use in the workplace rather than lots of theory.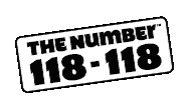 118 118 Directory Enquiries
The Requirement – "To Provide Our Managers With A Good Grounding In Management"
The Number 118 118 have been plastered over the TV recently promoting their directory enquiries number. We received a call from their HR department because they were looking to improve the skills of a group of their managers providing a good grounding in management and leadership skills.
The Solution
We delivered a 2 day management skills course at their Head Office in Cardiff.
10 managers from cross functional areas attended the training that covered topics such as dealing with poor performance, coaching, performance management, staff development and delegation skills.

First Group
The Requirement – "Management Skills Course For 5 New Managers"
The First Group are the largest bus operator in the UK running more than 1 in 5 of all local bus services and carrying 2.8 million passengers every day. They also operate freight services through GB Railfreight. First operates the Croydon Tramlink network carrying approximately 20 million passengers a year on behalf of Transport for London.
After a restructure they had 5 brand new managers who had never had any formal management or leadership training before so the requirement was to provide an in-house course that covered all of the main management disciplines so that they could be thoroughly prepared for their new roles.
The Solution
A 3 day "Management & Leadership Skills" course was designed and delivered. This covered all of the main management activities – leadership skills, management styles, learning styles, coaching, appraisals, running one to ones,  running team meetings, dealing with under performers, how to motivate your staff and team, time management, delegation, how to deal with difficult people and communication and assertiveness skills.
Their 5 managers went away with a toolbox of management skills ready and prepared for their new roles.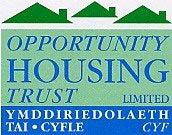 Opportunity Housing Trust
The Requirement – "A Management Skills Course To Provide Consistency"
OHT is a non profit making organisation. Their aim is to empower people with learning disabilities to lead valued lives as participating members of local communities and to enjoy full citizens rights. The challenge that OHT were facing was that it had managers of different ages and with different levels of experience.
OHT wanted some management courses delivered to ensure that every manager and team leader had a set of tools that they could use to stop the spanish customs that had spread throughout the company when it came to managing their staff.
The Solution
A 2 day "Essential Management Skills" course was developed and delivered. The course covered all of the main disciplines associated with management and leadership excellence.
This included: Leadership for success, time management, effective delegation, coaching and providing feedback, performance management, effective communications skills, dealing with conflict and building high performance teams.
** Examples **
If You Would Like Some Ideas Of The Type Of Content That We Could Cover For You Please Click Here
Get In Touch!
If you have got some training requirements in mind please call us on 0333 320 2883 or complete the online form below and tell us about what they are and we'll get back to you with some options and costs.